Japan tops Mexico, earns spot in LLWS final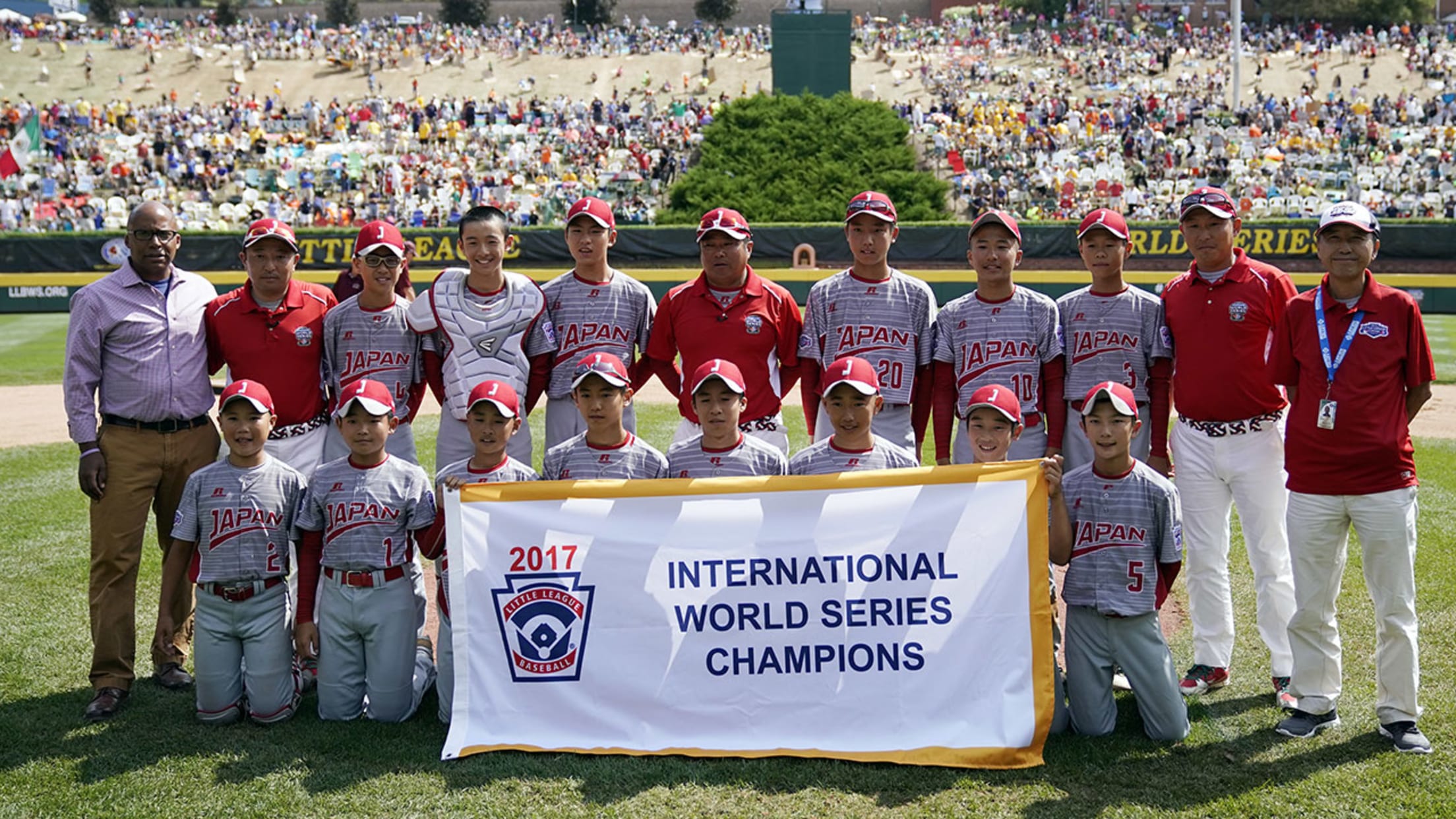 WILLIAMSPORT, Pa. -- The team from Japan started Championship Weekend at the Little League World Series with a bang.Facing a red-hot Mexico team in the International Championship at Lamade Stadium, the Kitasuna Little League from Tokyo rode a four-run first inning all the way to a spot in the world
WILLIAMSPORT, Pa. -- The team from Japan started Championship Weekend at the Little League World Series with a bang.
Facing a red-hot Mexico team in the International Championship at Lamade Stadium, the Kitasuna Little League from Tokyo rode a four-run first inning all the way to a spot in the world championship game with a 5-0 win.
On Sunday, the Kitasuna Little Leaguers will face Lufkin, Texas, which beat Greenville, N.C., 6-5, in the U.S. Championship game.
Japan shortstop Keitaro Miyahara led off the bottom of the first inning with a loud home run off the light pole beyond the left-center-field fence, and the Kitasuna kids were off and running.
Japan🇯🇵 wins International Championship ➡️ https://t.co/DAtutGYaeF #LLWS pic.twitter.com/umrgUfbsZN

— Little League (@LittleLeague) August 26, 2017
They scored three more runs in the first after two walks, a wild pitch and a two-run single by Yuya Nakajima. The right fielder is one of several Japan players with an entertaining nickname, as teammates call him "American Dream" because he blasted five home runs in a recent tournament in Los Angeles.
Riku Guto was dominant on the mound, throwing 5 2/3 shutout innings and adding an RBI single in the fifth inning at the plate.
Japan finished storming through the LLWS international bracket with a perfect 4-0 record, outscoring opponents, 27-1. The country has captured four titles since 2010, with the most recent coming in '15.
*Mike McCormick is an editorial director for MLB.com.*