Heyward, Rizzo helped design WS rings
Cubs will receive them during Wednesday's pregame ceremony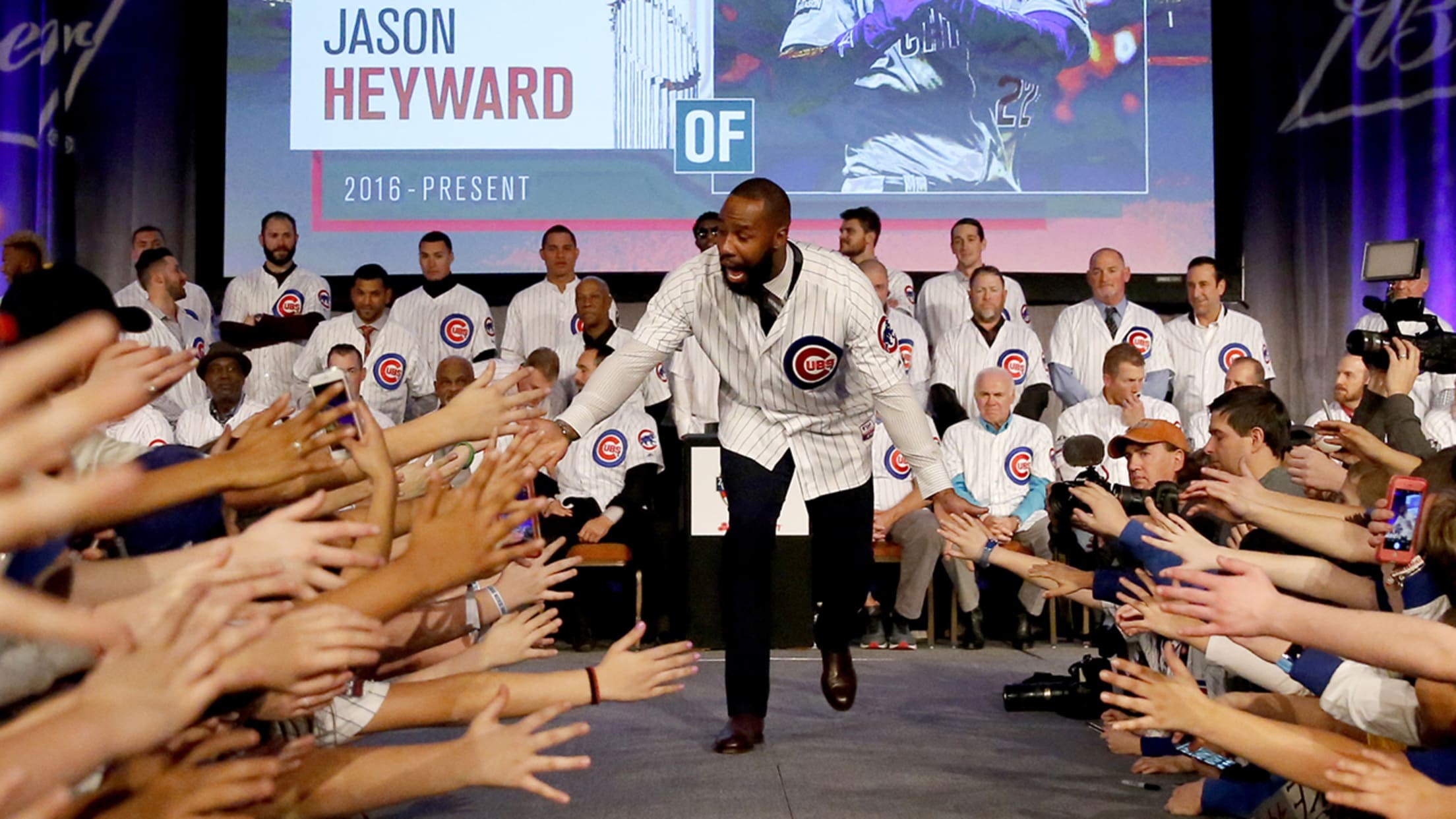 Jason Heyward: "There were a lot of things that have sentimental value to us." (AP) (Charles Rex Arbogast/AP)
MILWAUKEE -- Jason Heyward wouldn't say if he picked how many diamonds will be on the Cubs' World Series ring, but he was involved in the design, as were other players. They'll see the final product on Wednesday during pregame ceremonies at Wrigley Field."It's going to be cool to hold
MILWAUKEE -- Jason Heyward wouldn't say if he picked how many diamonds will be on the Cubs' World Series ring, but he was involved in the design, as were other players. They'll see the final product on Wednesday during pregame ceremonies at Wrigley Field.
"It's going to be cool to hold it," Heyward said on Sunday. "There's a lot of history in it, of course. There's a lot of our history in it as well with the 2016 season. It'll be an awesome thing. It's one of those things I personally won't be able to describe until it happens."
Heyward offered some input regarding the Cubs' logo, saying it should be from the 2016 team rather than using something from the franchise's past.
"There were other questions," Heyward said. "There were a lot of things that have sentimental value to us, the players and everybody involved with the Cubs and the fans to show our appreciation and pay homage to the tradition of the organization and baseball and sports.
"We all said our part. I don't know how many people got to see it."
Cubs manager Joe Maddon wasn't involved with the ring design.
"Zero, which is really good because I'm not a good jewelry guy," Maddon said. "I don't know what's good or not good, I just know what I like. Thankfully, they didn't ask me anything."
Anthony Rizzo was involved, and he didn't want to reveal any details.
"It's definitely special," Rizzo said.
Worth noting
• Having the bullpens moved under the bleachers at Wrigley Field may help, Jonathan Lester said. It'll keep him sheltered from all the hoopla surrounding Opening Day on Monday.
"That might help the situation a little bit," Lester said on Sunday. "You hear it, but you probably won't be able to see much of it. I guess that will help you focus on what you want to do and you don't get too amped up."