Kipnis off IL; Lindor to start rehab Tuesday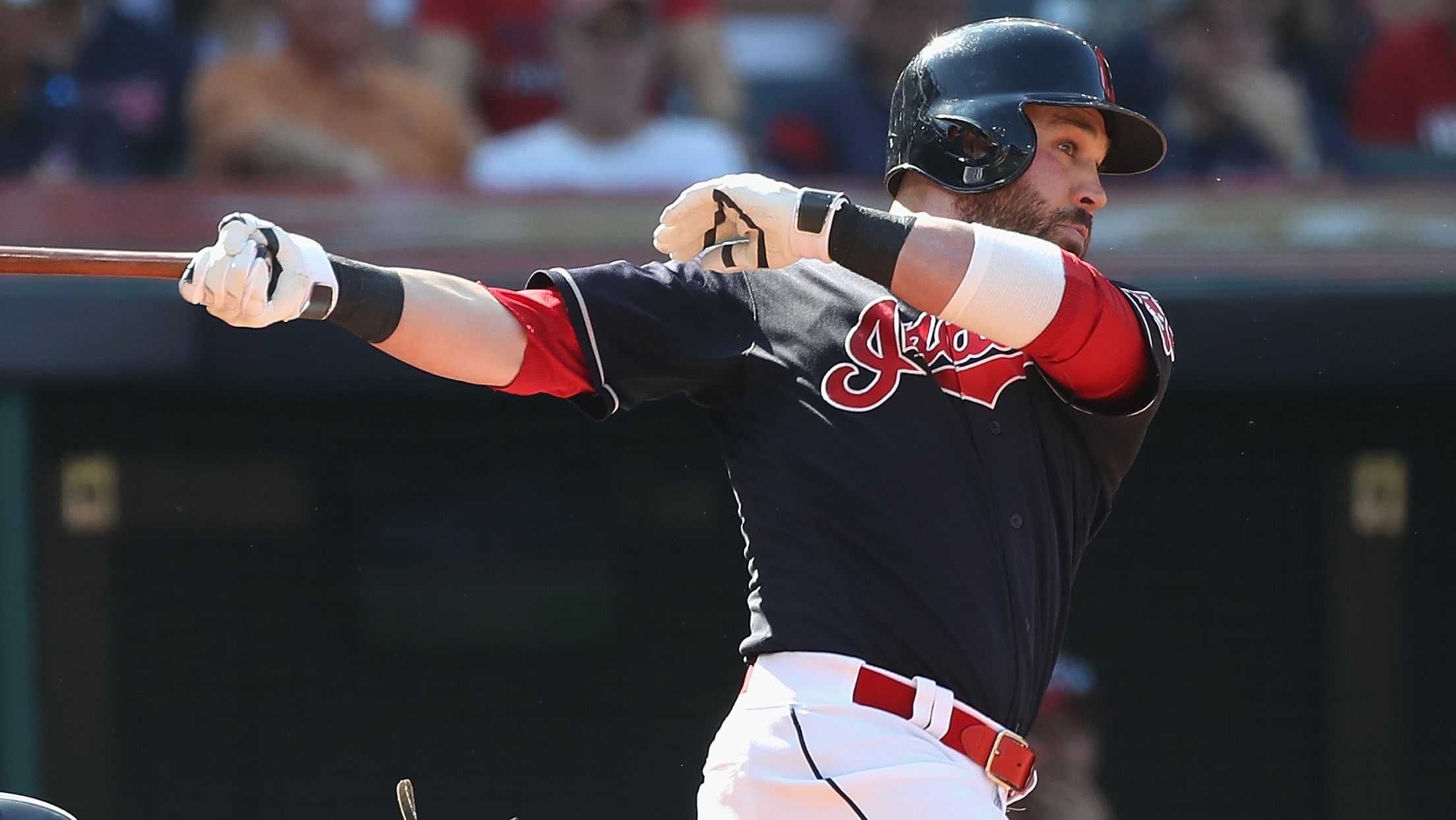 SEATTLE -- Jason Kipnis joined the Indians on Monday as the club opens a three-game series against the Mariners at T-Mobile Park, batting sixth and playing second base. The Indians also sent Francisco Lindor on a rehab assignment, though the All-Star shortstop won't play until Tuesday after weathering a rigorous
SEATTLE -- Jason Kipnis joined the Indians on Monday as the club opens a three-game series against the Mariners at T-Mobile Park, batting sixth and playing second base. The Indians also sent Francisco Lindor on a rehab assignment, though the All-Star shortstop won't play until Tuesday after weathering a rigorous travel schedule on Sunday stemming from the heavy rain in the Midwest.
Kipnis, who was activated off the 10-day injured list relating to a right calf strain he sustained on March 20, took the roster spot of infielder Brad Miller, who was designated for assignment.
The Indians have sorely needed Kipnis' bat -- and Lindor's, for that matter -- back in their lineup. Fill-ins Eric Stamets and Max Moroff have gone a combined 4-for-64 (.063) across 14 games each, and their struggles were further illuminated after Miller had been informed following Sunday's 9-8 loss in Kansas City that he'd been DFA'd.
Miller had been more offensively productive, slashing .250/.325/.417 across 40 plate appearances, and he accounted for Cleveland's only two hits in Saturday's 3-0 loss. But with Kipnis' immediate return and Lindor's likely soon, Cleveland didn't have the roster space to account for Miller as a left-handed-hitting utility infielder, who signed with the Tribe as a free agent on March 24. They traded for Moroff in November and Moroff does not have Minor League options left.
"He handled it really well with me," Indians manager Terry Francona said of Miller. "I know he was disappointed. Shoot, I don't blame him. I get it."
When a player's contract is designated for assignment -- often abbreviated "DFA" -- that player is immediately removed from his club's 40-man roster. Within seven days of the transaction (it had been 10 days under the 2012-16 Collective Bargaining Agreement), the player can either be traded or placed on irrevocable outright waivers.
Kipnis slashed .136/.208/.227 in 24 plate appearances during his six-game rehab assignment with Triple-A Columbus. The eight-year veteran is coming off a 2018 season in which he hit a career-low .230 over 147 games, and he's in the sixth year of a six-year contract that has a club option for 2020.
"It's hit me more this year now that I've been here longer than almost every coach," Kipnis said. "But it's tough, especially for a big year for me personally. Watching these young guys, you want to get them off to a right start and get them comfortable. Not being able to do anything besides just texting them after games or before games, that's kind of all I was limited to.
"This is a good team that's here. I think we're going to start playing a little better here."
Kipnis will remain on a maintenance program with big league trainers as he continues to work up his strength. The pain isn't as persistent as it was when he sustained hamstring and shoulder injuries in years past. Rather, it's "more pesky," he said. With an off-day on Thursday, Francona said Kipnis will likely play in each of the three games in Seattle.
Lindor spent the weekend working out with the big league club in Kansas City to clear his final hurdles before seeing game action. He has been sidelined since sustaining a right calf strain on Feb. 6. As he was nearing his return, Lindor sprained his left ankle during an intrasquad game in Spring Training.
Lindor likely won't play a full nine innings on Tuesday, Francona said, and he will need to play in multiple games before being activated. This is the first time in the fifth-year veteran's career that he's been on the injured list.