Bracamonte to throw for Bregman again in Derby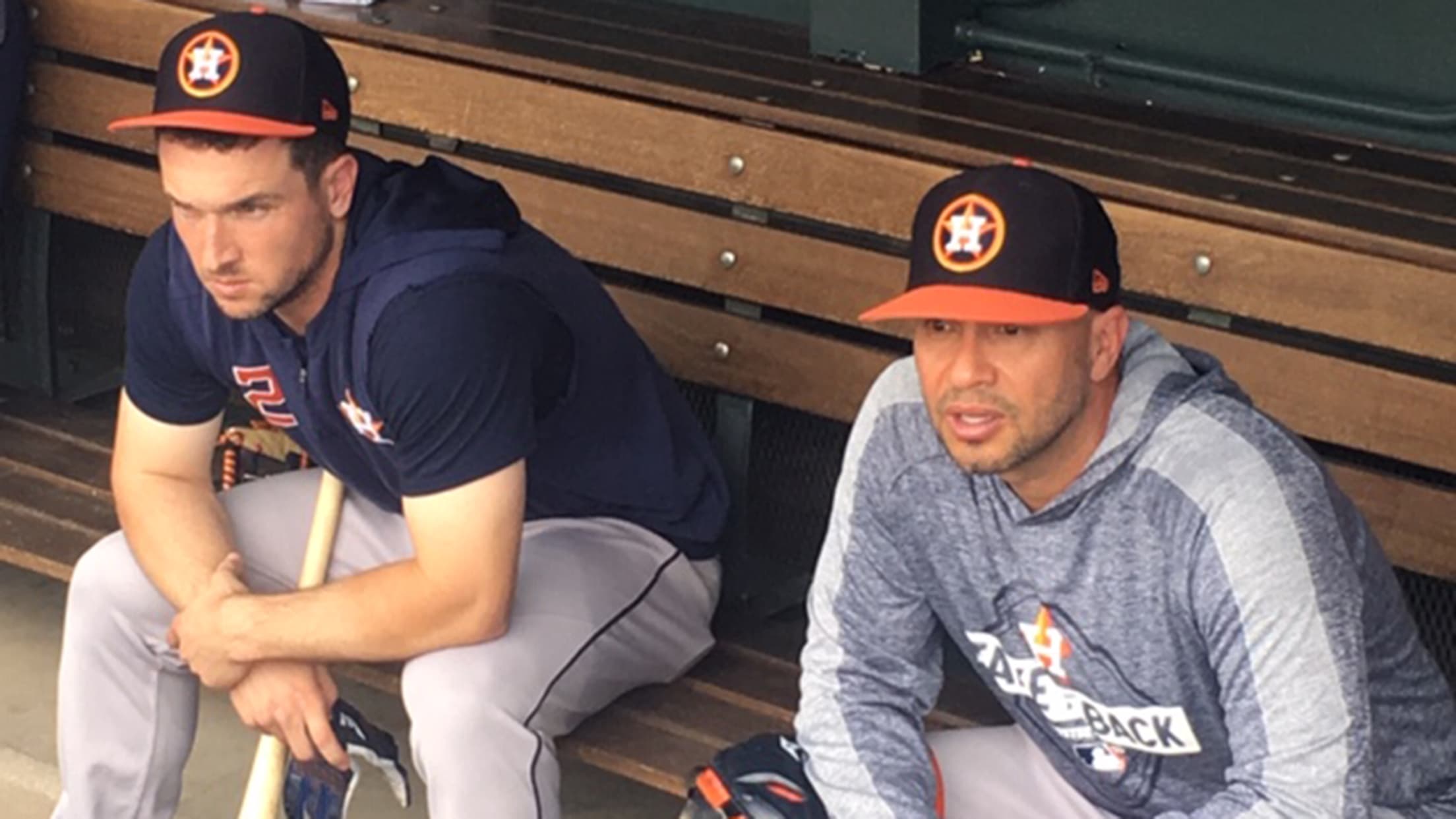 HOUSTON -- When asked to estimate how many batting practice pitches he has thrown in his lifetime, 49-year-old Astros bullpen catcher Javier Bracamonte joked that it must be in the millions. Thanks to All-Star third baseman Alex Bregman, he'll have to throw a few more Monday. For the second year
HOUSTON -- When asked to estimate how many batting practice pitches he has thrown in his lifetime, 49-year-old Astros bullpen catcher Javier Bracamonte joked that it must be in the millions. Thanks to All-Star third baseman Alex Bregman, he'll have to throw a few more Monday.
For the second year in a row, Bregman has tabbed Bracamonte to throw to him during the T-Mobile Home Run Derby at the All-Star Game. Bregman, the No. 4 seed, will face off against fifth-seeded Joc Pederson of the Dodgers in the first round at Progressive Field.
• Play HR Derby Bracket Challenge for chance to win $250,000
"Honestly, it's a privilege," Bracamonte said. "I want to say thank you to the Houston Astros for giving me the opportunity and thank you to Bregman and thank God that I'm able to do it."
• T-Mobile Home Run Derby: Monday July 8, 8 p.m. ET on ESPN
Last year, Bregman hit 15 home runs in the first round and was eliminated by the Cubs' Kyle Schwarber, who hit 16 homers. The next day, Bregman was named the All-Star Game's Most Valuable Player following a tiebreaking homer in the 10th inning.
"He doesn't miss," Bregman said of Bracamonte. "He throws it right where I want it. He's money. I've hit off of him every day I've been in the big leagues since I've been here in 2016."
• Bregman elated to return to Home Run Derby
Bracamonte said consistency is the key to throwing good batting practice.
"You throw the ball in the right place, the right speed," he said. "I guess through the years, so many years throwing batting practice, that's what I think has led to consistency."
This will be the fifth time Bracamonte has participated in the Home Run Derby. He threw to Jason Bay and Andruw Jones during the 2005 Derby in Detroit and to Miguel Cabrera in Pittsburgh in 2006. At the 2004 Derby in Houston, he was the catcher and had a front-row seat for Miguel Tejada beating out the Astros' Lance Berkman. Bracamonte has also thrown in winter ball home run derbies to Cabrera and Richard Hidalgo, the latter of whom got him in the door with the Astros.
A former shortstop and second baseman, Bracamonte played at the Yankees Venezuelan Academy from 1988-90, which made him just the third Venezuelan to sign a pro contract after serving as a bat boy in the Venezuelan Winter League. He later moved to the Houston area and gave baseball lessons while working at Pizza Hut and UPS to make ends meet.
Hidalgo and Bobby Abreu, who are both also from Venezuela, lived with Bracamonte when they first came to the big leagues with Houston in the late 1990s. In 2001, Hidalgo called Bracamonte from Colorado one day and said there was an opportunity to throw batting practice at Minute Maid Park because a coach was unavailable.
"I was so excited. I said, 'Yeah, sure I'll do it,'" Bracamonte said. "I thought I would get like a tryout, a test. The first day the team came back, the hitting coach was Harry Spilman and he said, 'Hey, I trust Richard. You've been throwing to him and he says you throw good BP. You throw to the second group today.' And I still throw to the second group now."
Bracamonte said former Mets All-Star infielder Edgardo Alfonzo told him years ago that while he didn't have the chance to reach the big leagues as a player, he should cherish the chance to work in the Majors.
"He said, 'You need to be the best you can do, throwing BP or catching or whatever,'" he said. "I took that seriously."