Mayza back in bigs with Cruz on DL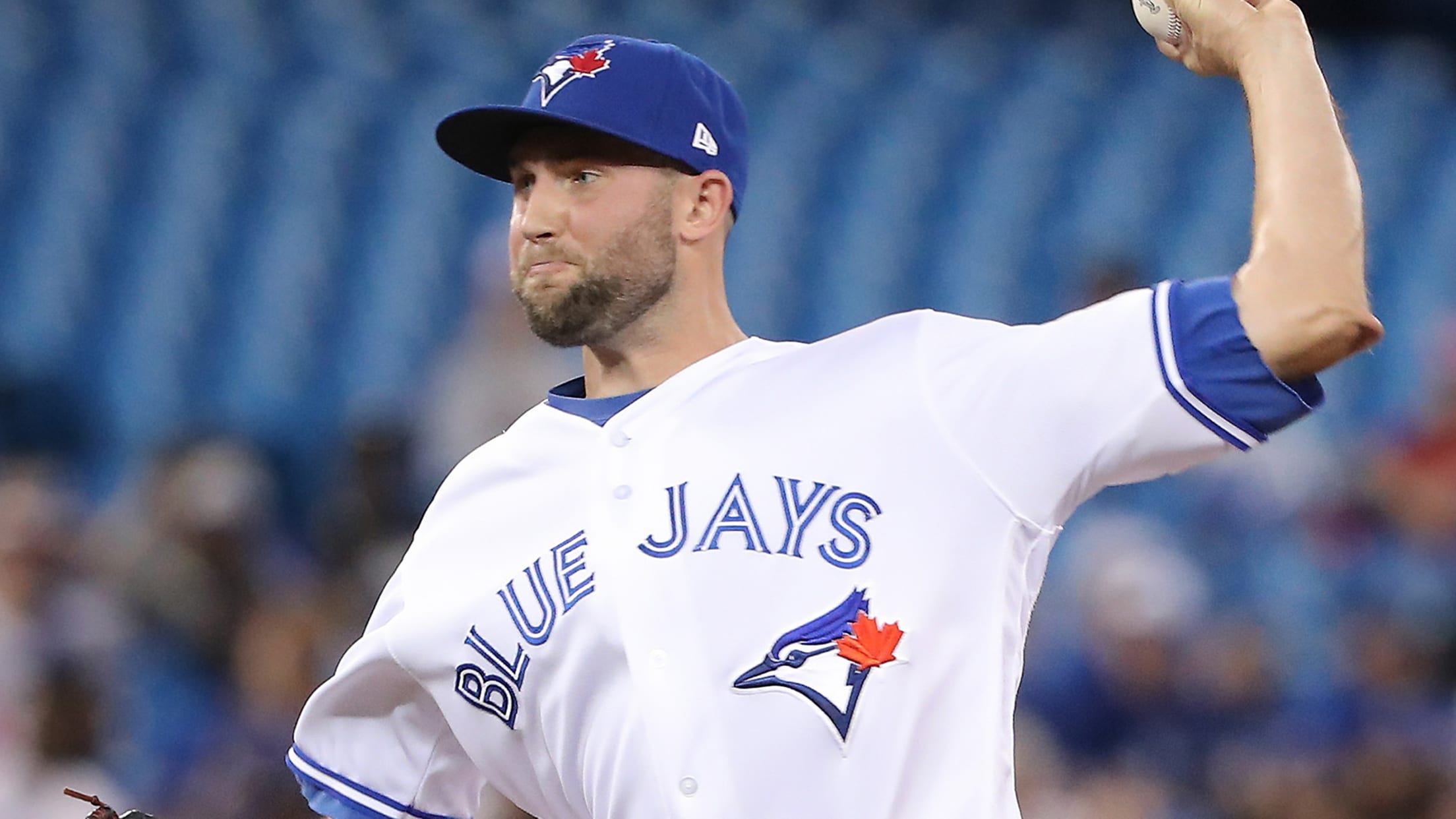 TORONTO, ON - MAY 10: Tim Mayza #58 of the Toronto Blue Jays delivers a pitch in the eighth inning during MLB game action against the Seattle Mariners at Rogers Centre on May 10, 2018 in Toronto, Canada. (Photo by Tom Szczerbowski/Getty Images) (Tom Szczerbowski/Getty Images)
TORONTO -- The Blue Jays called up 26-year-old left-hander Tim Mayza from Triple-A Buffalo on Sunday after reliever Rhiner Cruz was placed on the 10-day disabled list with a strained right groin following Saturday's 8-5 loss to the Yankees.This is the sixth callup of the season for Mayza, who has
TORONTO -- The Blue Jays called up 26-year-old left-hander Tim Mayza from Triple-A Buffalo on Sunday after reliever Rhiner Cruz was placed on the 10-day disabled list with a strained right groin following Saturday's 8-5 loss to the Yankees.
This is the sixth callup of the season for Mayza, who has pitched 12 innings for Toronto, allowing five runs and striking out 10. In his most recent outing for Buffalo, he pitched just one inning, allowing one hit and one run, but he struck out the side.
"It's definitely part of the business that comes with playing the game," Mayza said. "You've just got to keep a positive mindset with it and use it as a learning opportunity and an opportunity to improve your game no matter if you're here or in Buffalo. Every chance is a chance to learn and grow as a player."
Mayza has had reverse splits in both Toronto and Buffalo this season. Right-handers are hitting .200 against him, compared with .348 for left-handers.
"I don't know what I can attribute that to," he said. "There's definitely not a comfort with one or the other, I just think that maybe the quality of pitches to righties is maybe just a little better right now than the lefties, and that's something that I need to clean up in order to keep improving."
Mayza has a 4.11 ERA in 13 games in Buffalo this season, and he plans to rely more heavily on his secondary pitch to attack opposing hitters this time in the Majors.
"[I want to be] able to command the slider a little better," he said. "Just overall being able to go out there with a much more aggressive mindset than I might have had in the past."
The 31-year-old Cruz exited Friday afternoon's game after allowing one run in 1 1/3 innings against the Yankees in his second Major League appearance of the season. Prior to that outing, he had not pitched in the Majors since 2013, with the Astros.
Aaron Rose is a reporter for MLB.com based in Toronto.