Blue Jays continue to bring Travis along slowly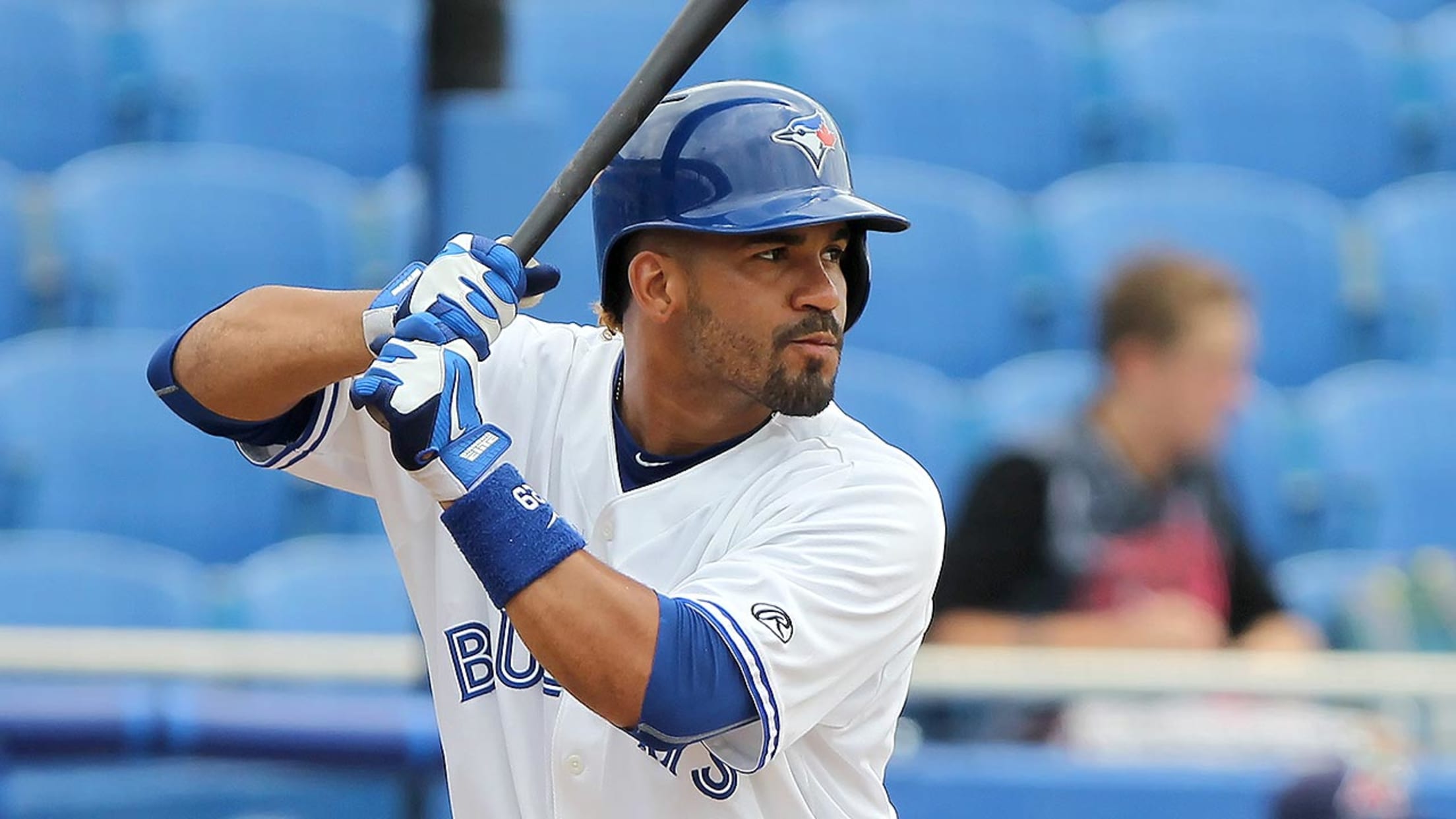 Devon Travis has played in four rehab games at Dunedin and four at Buffalo. (MiLB.com)
NEW YORK -- Blue Jays manager John Gibbons is eagerly anticipating the arrival of Devon Travis, but he remains adamant that the young second baseman will not be rushed back to the big leagues.Travis is currently going through his own personal Spring Training as he partakes in a rehab assignment
NEW YORK -- Blue Jays manager John Gibbons is eagerly anticipating the arrival of Devon Travis, but he remains adamant that the young second baseman will not be rushed back to the big leagues.
Travis is currently going through his own personal Spring Training as he partakes in a rehab assignment with Triple-A Buffalo. He is still working his way back to full strength after offseason surgery on his left shoulder.
The 25-year-old entered play on Tuesday with 10 hits in 31 Minor League at-bats. It's possible he could be activated in time for Friday's series opener against Boston, but Toronto will give him as much time as he needs, so there is no official timetable for a return.
"When he's ready, he'll be here," Gibbons said. "He was so good for us last year. Who knows how his career turns out, but he showed me, I think he has a chance to be one of the better hitters in the game. He has that simple stroke, he knows how to use the whole field, he hits breaking balls. We're keeping an eye on him."
Gibbons mentioned Travis as a candidate to hit in the leadoff spot upon his return. Toronto has been using slugger Jose Bautista in the top spot since Thursday's series opener against the Twins, but the long-term goal appears to be returning to something a little more traditional.
Travis made a handful of appearances in the leadoff spot last season, and his numbers from 2015 bode well with a .304/.361/.498 slash line, but that came in just 217 at-bats. He'll still need to prove himself capable of carrying those numbers forward, but the Blue Jays will certainly give him the opportunity to try.
Toronto entered play Tuesday night with a .588 OPS from its second basemen, which ranked second to last in the Major Leagues. Darwin Barney has helped that number over a 26-game period, while Ryan Goins has provided plus defense, but his .148 average and .432 OPS through 40 games has not been getting the job done. That means it's only a matter of time before Travis gets his shot.
"Physically, stamina, he should be fine," Gibbons said. "But, really, to be fair to him, he's had a lot of at-bats in Rookie ball, he's had just a couple of games in Triple-A, the big leagues is still different. You want to make sure he has seen enough breaking balls, hopefully sees some of the best pitchers down there. If you jump the gun too soon, you don't want him to get off to a struggle either."