Werth announces retirement after 15-year career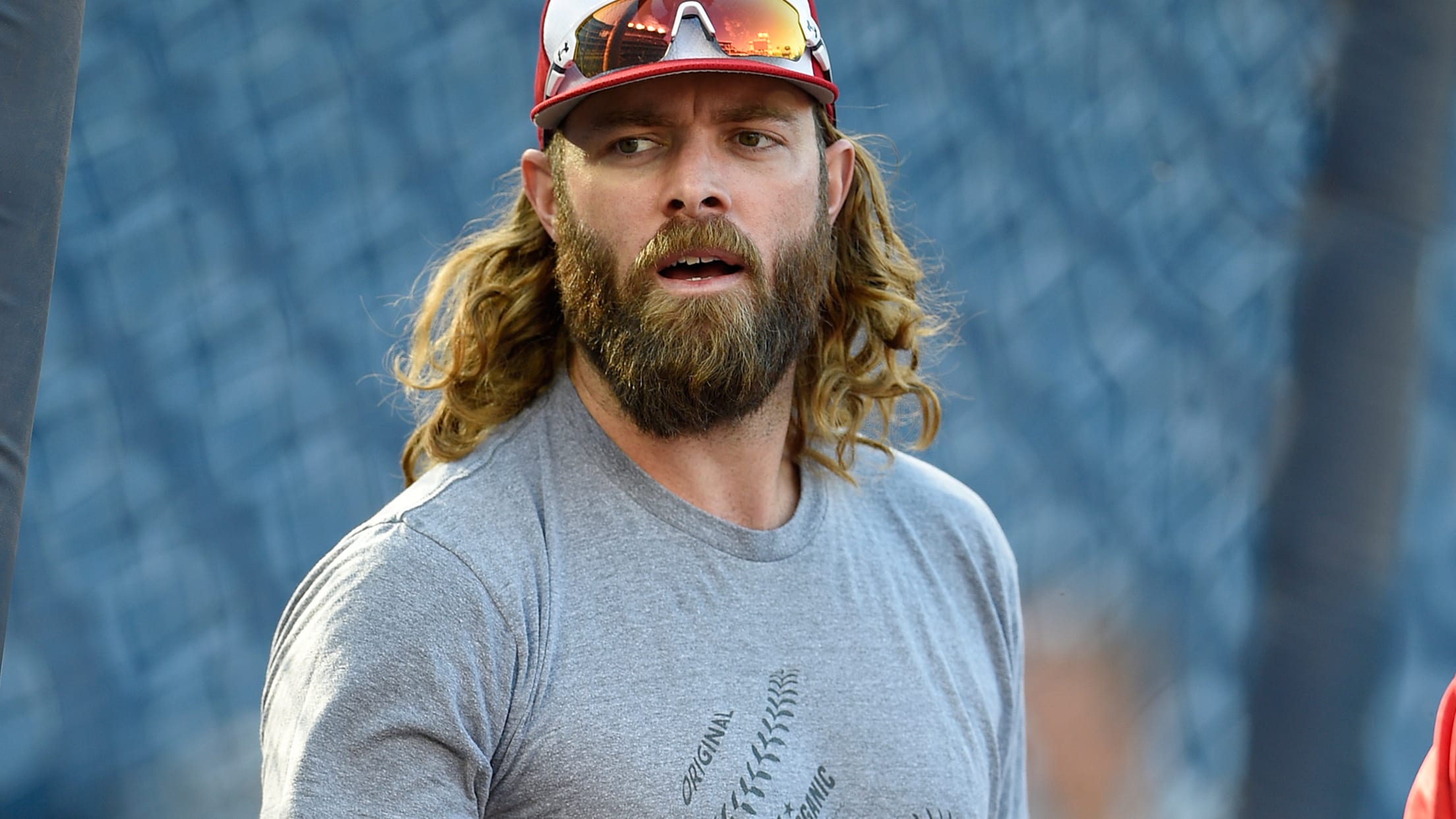 After 15 years in the Majors, Jayson Werth is calling it quits.The veteran outfielder told MLB Network Insider Jon Heyman on Wednesday, "I'm done ... whatever you want to call it."Werth -- who signed a Minor League deal with the Mariners in April -- had been on the shelf with
After 15 years in the Majors, Jayson Werth is calling it quits.
The veteran outfielder told MLB Network Insider Jon Heyman on Wednesday, "I'm done ... whatever you want to call it."
Werth -- who signed a Minor League deal with the Mariners in April -- had been on the shelf with a hamstring injury with Triple-A Tacoma since June 8. He told Heyman that he knew he'd never play professional baseball again after stepping off the field that day.
Werth told Heyman he has "no regrets," and the 39-year-old will finish his career with a .267 average, .816 OPS, 229 homers, 799 RBIs and 132 stolen bags through 15 years.
Werth was drafted by the Orioles in the first round of the 1997 Draft, fresh out of Glenwood High School in Springfield, Ill. But he was traded to Toronto in 2000, and his debut came as a 23-year-old outfielder with the Blue Jays in '02. Werth spent two seasons with Toronto and two with the Dodgers. He suffered an injury with the Dodgers in Spring Training '05 after an A.J. Burnett fastball caused two left wrist surgeries. Philadelphia signed Werth as a free agent in '06.
Werth blossomed in four memorable years with the Phillies, helping Philadelphia to a World Series championship in 2008, in addition to a National League pennant in '09. He received his sole All-Star nod in '09, slugging a career-high 36 home runs with 20 stolen bases on the season.
Following the 2010 season, Werth signed a seven-year, $126 million contract with the rebuilding Nationals. While many criticized the magnitude of the deal at the time, he became a key cog for a club that made four postseason appearances in six years while earning MVP votes in 2013-14.
After an injury-plagued 2017 season that limited him to just 70 games, Werth signed the Minor League pact with the Mariners this spring but hit just .206 in 145 plate appearances at Tacoma before his hamstring injury.
Werth told Heyman he's now looking forward to a summer spending time with his sons (who also play baseball) and concentrating on family life, in addition to organic farming.