Here are 7 under-the-radar free agents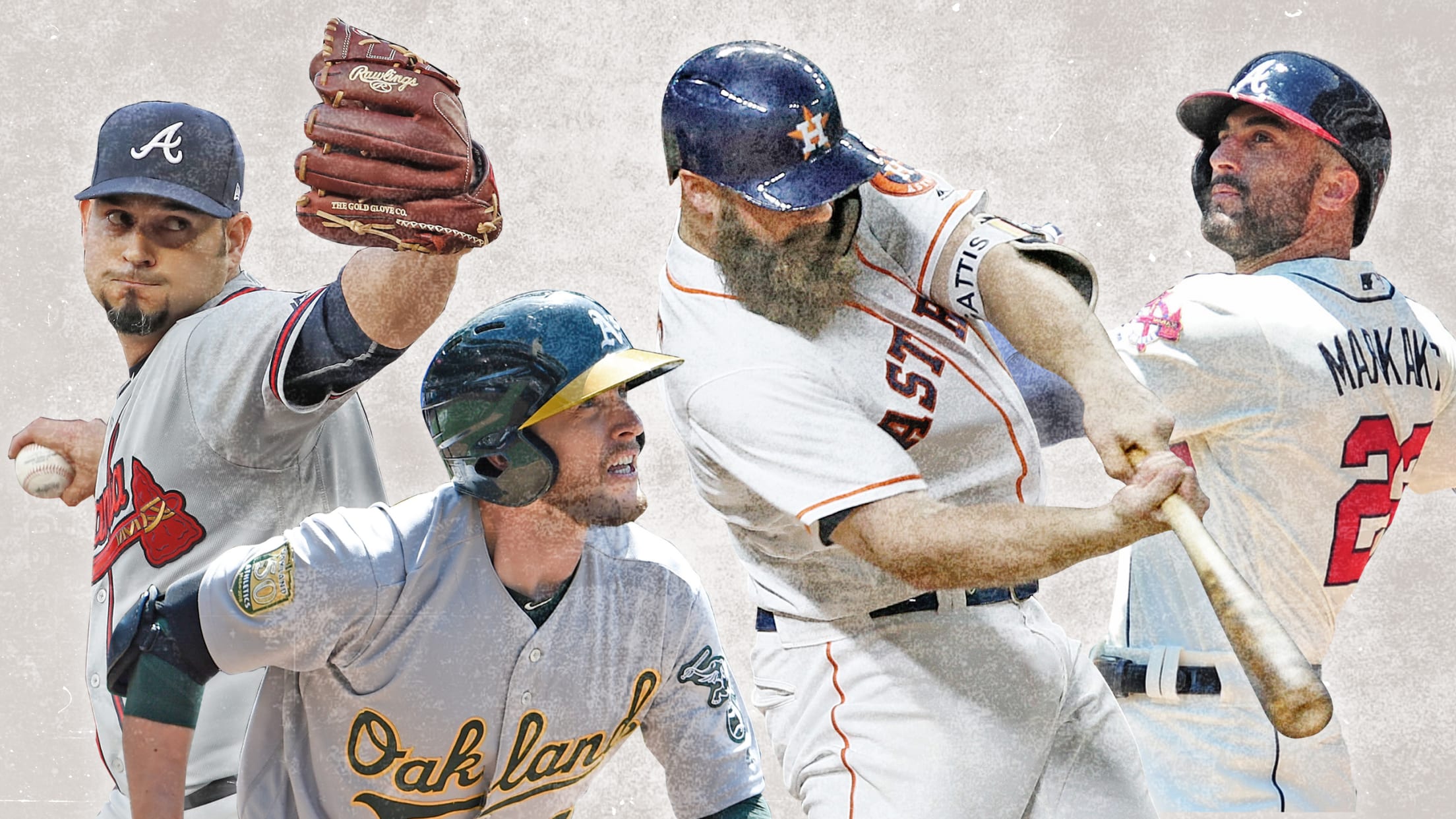 We're approaching one of the most interesting parts of any free-agent season. This is when teams are rewarded for their smarts rather than their resources, for having personnel people who recognize players with a certain skillset that can be utilized and polished.Some of the best free-agent deals are the ones
We're approaching one of the most interesting parts of any free-agent season. This is when teams are rewarded for their smarts rather than their resources, for having personnel people who recognize players with a certain skillset that can be utilized and polished.
Some of the best free-agent deals are the ones that get almost no attention at the time. The Brewers signed lefty Wade Miley to a Minor League contract last offseason, and he helped get them to within a game of the World Series.
Dodgers infielder Player Page for Max Muncy is another example; likewise, Red Sox reliever Ryan Brasier. So while we're largely focused on the big names, there's loads of other talent at much lower prices.
Yes, there's some risk in signing a player that's less of a sure thing. But the investment is far less. Let's take a look at seven under-the-radar free agents:
(Note: Miley did not make this list. He's no secret.)
1. Jed Lowrie, 2B
This guy isn't a secret, either, and he probably will see his value develop as a crowded second-base market thins out. He's 34 years old and coming off a season in which he had an .801 OPS and 4.9 fWAR. He was well above league average in hard-hit rate (40.1 percent) and wRC+ (122). He's a solid defensive player as well.
2. Anibal Sanchez, RHP
He jump-started his tenure with the Braves in 2018 by harnessing a cutter he threw almost a quarter of the time. He's a consummate pro with a relentless work ethic who spent three seasons trying to find the magic of '13, when he led the AL with a 2.57 ERA. Because he's 34 years old, he may not command more than a one- or two-year contract.
3. Evan Gattis, DH
Gattis' 139 home runs the last six seasons are tied with Chris Carter for 31st in the Majors. His .476 slugging percentage is 37th. Gattis has done all of this while placing 119th in plate appearances. That's because when he's good, he's astonishingly good. During one stretch for the Astros last season, he hit 19 home runs in a 62-game stretch. But there are also some long dry spells in there. Some team is going to find plenty to like, and no one should be surprised if he's a significant contributor.
4. Shawn Kelley, RHP
He had a microscopic 0.780 WHIP in 19 games for the A's after being released by the Nationals, and he has had a sub-3.00 ERA in three of the last four seasons. Two Tommy John surgeries have not limited him to any great degree since he has appeared in 50-plus games in five of the last six seasons.
5. Nick Markakis, OF
The veteran had one of his best seasons at 34 in 2018, with 43 doubles and an .806 OPS. He played in his first All-Star Game and helped the Braves win the NL East for the first time in five years. His market may not gain traction until Bryce Harper and perhaps A.J. Pollock are signed.
6. Tony Sipp, LHP
He had a huge bounce-back season for the Astros, appearing in 54 games with a 1.034 WHIP and 9.8 strikeouts per nine innings. Left-handed hitters batted .191, righties .209. Because Sipp's previous two seasons weren't nearly as good, there's a question of where his deal will end up in terms of both dollars and years. But he's capable of contributing to a winning team.
7. Clay Buchholz, RHP
The 34-year-old showed again last season that when he's healthy, he's a top-of-the-rotation pitcher: 16 starts, 2.01 ERA for the D-backs. But his season ended on Sept. 13 with an arm injury. He's the type of pitcher the A's have gotten a great return on in recent years.