Jed Lowrie (hamstring strain) suffers setback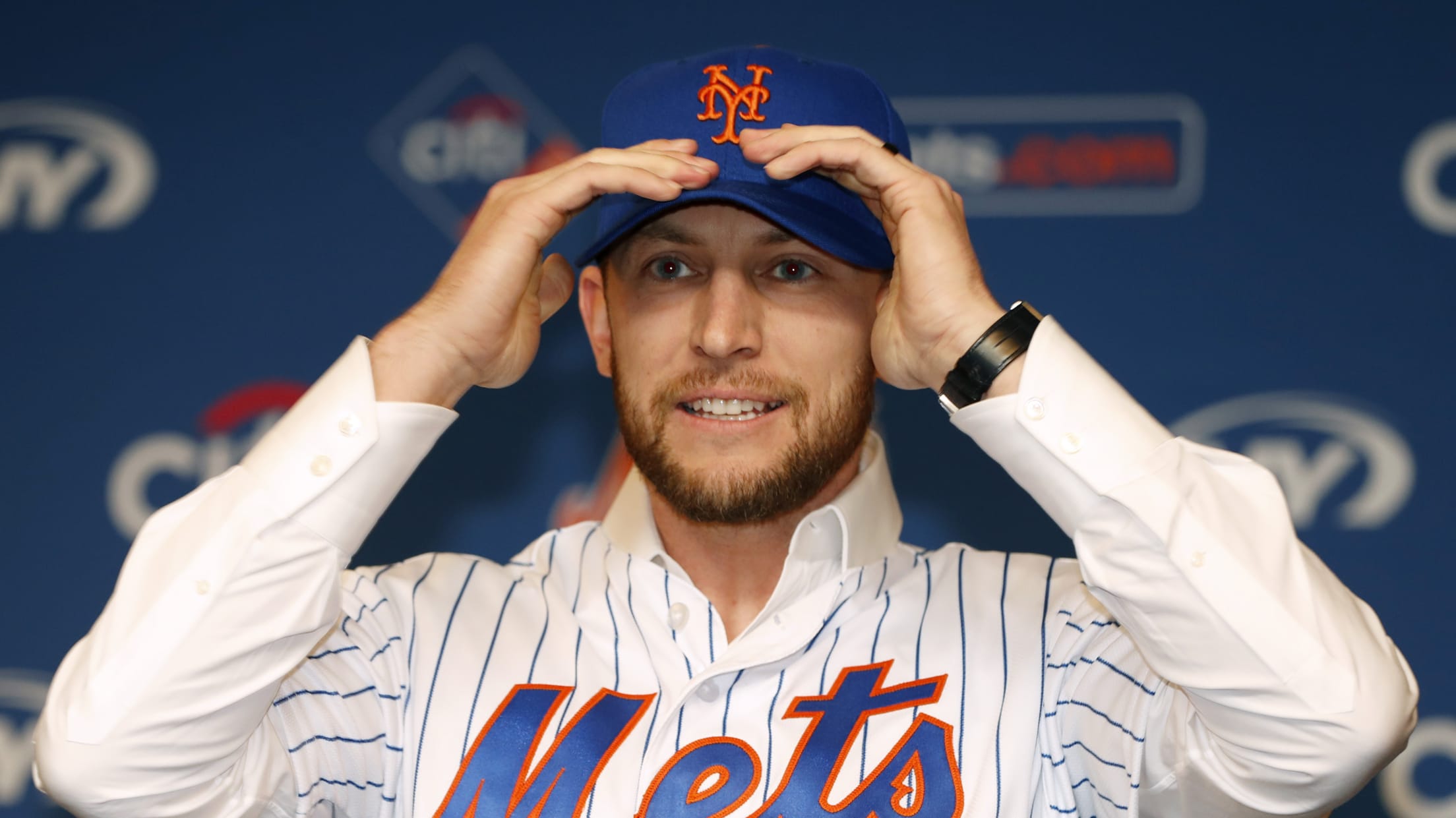 WASHINGTON -- Just as he reached the cusp of his long-awaited Mets debut, Jed Lowrie suffered a setback that will cost him several weeks. Lowrie endured a Grade 1 strain of his left hamstring while rehabbing a sprained knee capsule in the same leg, the Mets announced on Tuesday. He
WASHINGTON -- Just as he reached the cusp of his long-awaited Mets debut, Jed Lowrie suffered a setback that will cost him several weeks.
Lowrie endured a Grade 1 strain of his left hamstring while rehabbing a sprained knee capsule in the same leg, the Mets announced on Tuesday. He has abandoned his Minor League rehab assignment and will report to the team's Spring Training complex in Port St. Lucie, Fla., to begin treating his new injury.
Although Lowrie will continue to perform baseball activities as tolerated, he is approximately two weeks away from a medical re-evaluation. Any chance of him returning from the injured list before June is now gone.
"He's down about it," manager Mickey Callaway said. "He's frustrated. He wants to come up here and help the team. I talked to him a couple days ago, and he was like, 'Man, it's just tough.' But he understands that he needs to be in a better spot."
Signed to a two-year, $20 million contract this winter, Lowrie sprained his knee in the early days of Spring Training. The Mets originally classified that as a minor injury, but Lowrie did not advance to a rehab assignment until late April, and he hit only .161 with a .493 OPS in eight games on assignment. It has been a disappointing experience for Lowrie, who expected to be the Mets' starting third baseman after batting .267 with a career-high 23 homers and an .801 OPS in 157 games for the A's last season.
"You have to deal with reality," Callaway said. "It would have been nice to get him back and see what he can do, but we can't at this point. So we've got other guys."
The Mets will continue giving reps at third base to J.D. Davis, who has received the lion's share of playing time at the position in recent days, and Todd Frazier, who started there on Tuesday. Lowrie's extended absence relieves the Mets of what would have been a difficult roster decision, with Davis and Adeiny Hechavarria both candidates to head back to the Minors. That situation may look drastically different by the time Lowrie is ready to return.
Rotation unclear
Two candidates to start this Saturday, Steven Matz and Jason Vargas, are both nearing returns from the injured list. Matz, who has been sidelined since May 5 due to radial nerve discomfort in his left forearm, played catch on Tuesday and expects to pitch at some point this weekend.
Vargas, who is recovering from a tweaked left hamstring, threw multiple "innings" in a bullpen session on Tuesday. He intends to throw another later this week, as well as test his hamstring in fielding drills.
Given that the Mets once had tentative plans to start Matz this Thursday, there is optimism in the organization that he can come off the injured list by this weekend. When last Sunday's game was rained out, it offered the Mets a measure of rotation flexibility, which they used to give Matz additional recovery time. They'll make a final decision on his status later this week.
Brief rest
Reliever Justin Wilson, who landed on the injured list last Saturday for the second time this season, will refrain from throwing for two to three days before picking up a baseball again. It's the same regimen the Mets put Wilson on when he initially complained of discomfort in his left elbow in April. Wilson made it back from the injured list in less than two weeks but complained of recurring soreness shortly thereafter.
Wilson has a 4.82 ERA in 10 appearances after signing a two-year, $10 million contract over the winter.