Lowrie to have toe surgery, ending season
A's veteran infielder limited to 87 games in 2016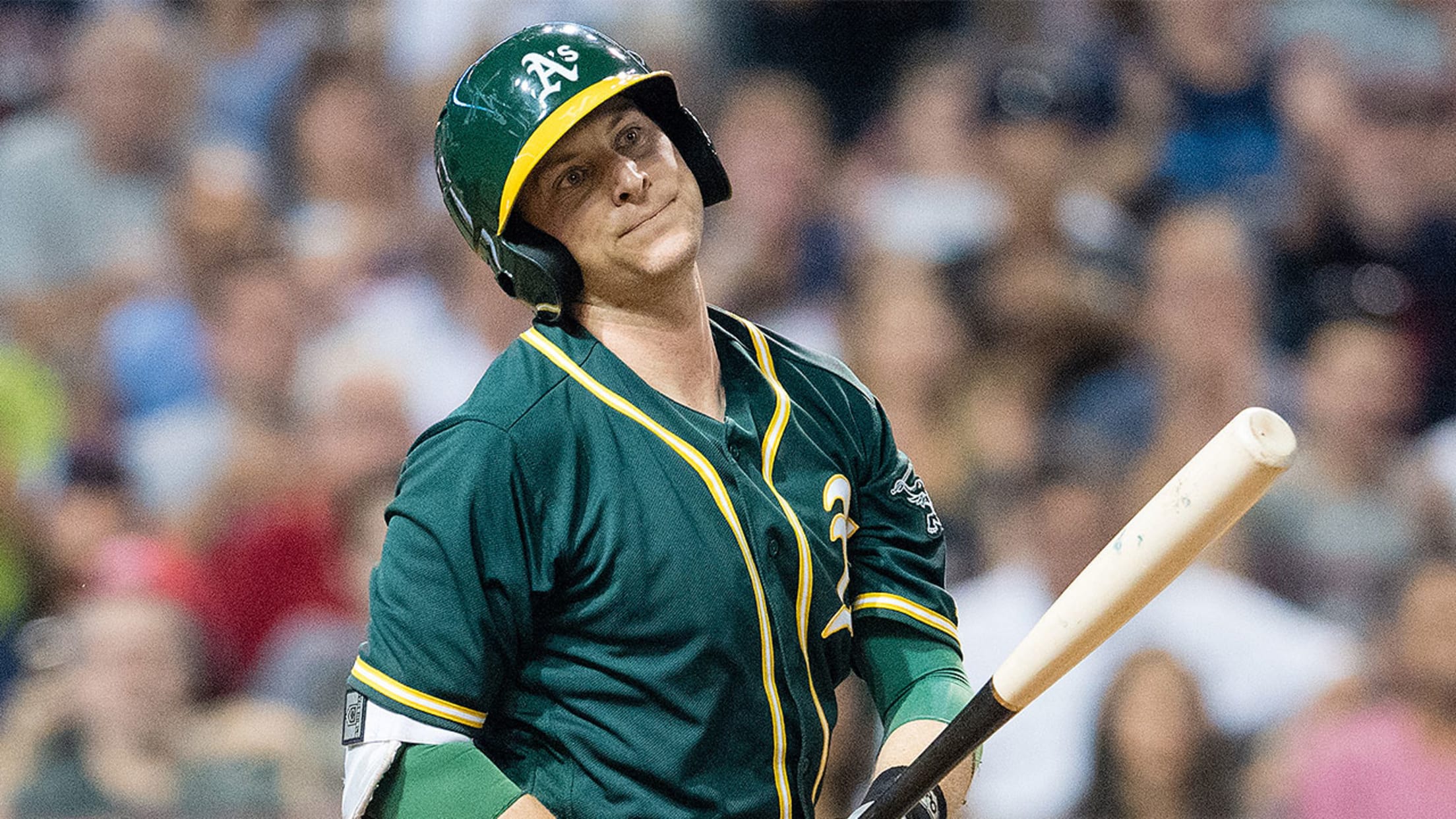 A's second baseman Jed Lowrie, 32, is under contract through the 2017 season. (Getty Images)
ARLINGTON -- A's second baseman Jed Lowrie will undergo season-ending surgery to remove a bunion from the big toe of his left foot, manager Bob Melvin announced Monday night.Melvin said Lowrie received several opinions before deciding to move forward with the procedure, which will require a three-month recovery. It's unclear
ARLINGTON -- A's second baseman Jed Lowrie will undergo season-ending surgery to remove a bunion from the big toe of his left foot, manager Bob Melvin announced Monday night.
Melvin said Lowrie received several opinions before deciding to move forward with the procedure, which will require a three-month recovery. It's unclear when it will be performed.
Lowrie, who went on the disabled list Aug. 5, had been dealing with discomfort in the foot for more than a month, and it showed in his performance: He hit just .177 over his last 15 games, moving his season average to .263.
The 32-year-old Lowrie, whose career has been continually plagued by injuries, finished his 2016 season with two home runs and 27 RBIs in 87 games. The A's reacquired the veteran in a trade during the offseason, and he's under contract for one more season.
In the meantime, the A's will continue to use a platoon of Max Muncy and Tyler Ladendorf at second base.
Jane Lee has covered the A's for MLB.com since 2010. Follow her on Twitter @JaneMLB.