Buckland named Tribe's Honorary Bat Girl
Breast cancer survivor to be honored as part of 'Going to Bat Against Breast Cancer' initiative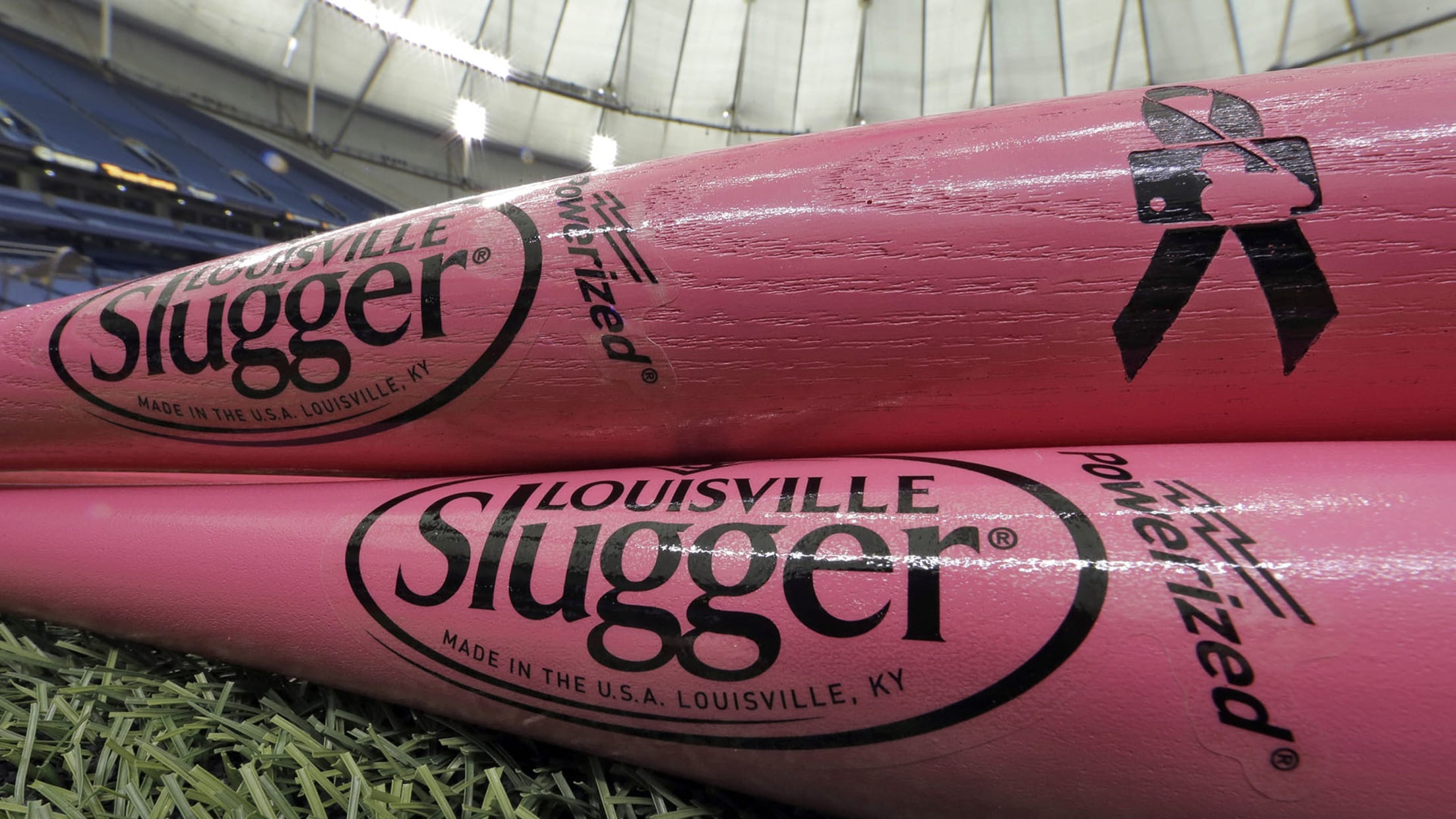 MILWAUKEE -- Jennifer Buckland, a physical therapist at Cleveland Clinic Euclid Hospital, will serve as the Indians' Honorary Bat Girl as part of baseball's "Going to Bat Against Breast Cancer" initiative on Mother's Day, when the Tribe will host the Royals at 1:10 p.m. ET at Progressive Field.Despite showing no
MILWAUKEE -- Jennifer Buckland, a physical therapist at Cleveland Clinic Euclid Hospital, will serve as the Indians' Honorary Bat Girl as part of baseball's "Going to Bat Against Breast Cancer" initiative on Mother's Day, when the Tribe will host the Royals at 1:10 p.m. ET at Progressive Field.
Despite showing no symptoms and having no family history, Buckland was diagnosed with breast cancer following a routine mammogram in 2015.
Buckland was 40 at the time, and she opted to undergo a mastectomy followed by 12 weeks of chemotherapy. She participated in a research study for a cooling cap that helped patients keep their hair during treatment.
Because of Buckland's efforts, the research was published and the device was approved by the FDA.
Buckland is now living cancer free, providing support to other survivors -- while helping them with ways to prevent hair loss -- and training for the upcoming Cleveland Half Marathon.
Going to Bat Against Breast Cancer is supported by MLB charitable partners Stand Up To Cancer and Susan G. Komen. Since 2006, players have swung pink bats, worn pink ribbon decals and sported pink wristbands as part of the initiative, which is intended to raise awareness and -- through donations and auction proceeds -- funds to fight breast cancer.
MLB will again donate its licensed uniform royalties from Mother's Day apparel to Susan G. Komen and Stand Up To Cancer. Players will also continue to have the opportunity to use pink bats during Mother's Day games, and Louisville Slugger, the Official Bat of Major League Baseball, will donate proceeds from the sales of their pink bats -- which will be stamped with the MLB breast-cancer awareness logo -- to Susan G. Komen and Stand Up To Cancer.
Andrew Wagner is a contributor to MLB.com based in Milwaukee.