Cardinals sign Williams to Minor League deal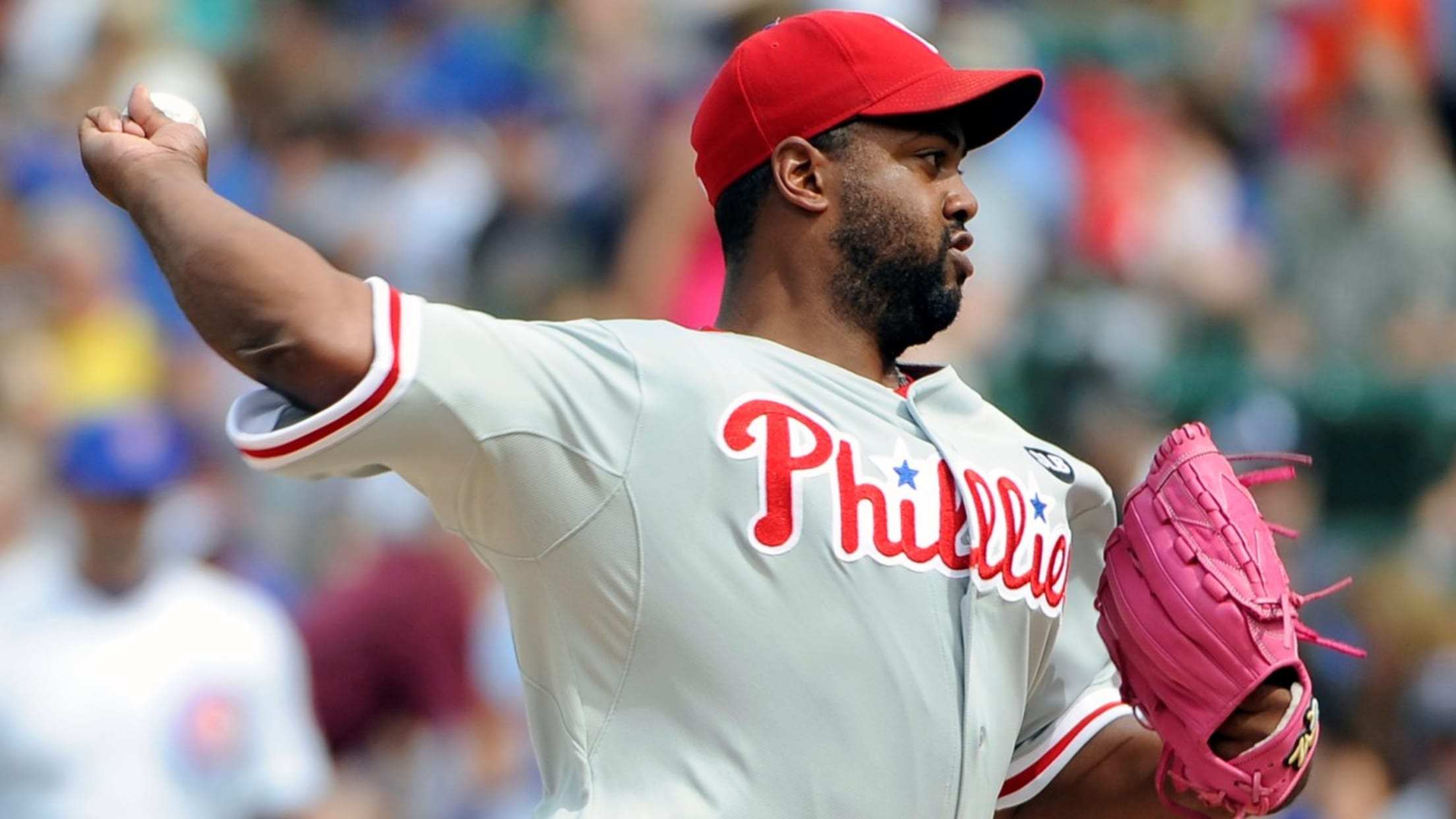 (David Banks/AP)
ST. LOUIS -- The Cardinals have reached an agreement on a Minor League contract with right-hander Jerome Williams, general manager John Mozeliak announced on Friday. Williams will slide into the organization's Triple-A Memphis rotation.The club needed additional starting depth, particularly after learning this week that right-hander Jeremy Hefner will be
ST. LOUIS -- The Cardinals have reached an agreement on a Minor League contract with right-hander Jerome Williams, general manager John Mozeliak announced on Friday. Williams will slide into the organization's Triple-A Memphis rotation.
The club needed additional starting depth, particularly after learning this week that right-hander Jeremy Hefner will be sidelined for at least two months due to right shoulder inflammation. With Marco Gonzales already out for the season after undergoing Tommy John surgery and Tim Cooney still working back from a left shoulder injury, the Cardinals lacked sufficient depth.
"It's not good," Mozeliak said. "It's not what we expected it to be."
Williams, 34, has not pitched this season, but has appeared in the Majors in parts of 10 seasons. He was most recently with the Phillies, with whom he finished 4-12 with a 5.80 ERA in 33 appearances (21 starts) last year. He made previous stops with the Giants, Cubs, Nationals, Angels, Astros and Rangers.
Over 225 Major League appearances (149 starts), Williams has posted a 4.57 ERA.
Williams will join a Memphis rotation that already features Alex Reyes, Arturo Reyes, Mike Mayers and Deck McGuire.
Mozeliak said that Cooney will likely be ready to return later this month. The lefty is currently working through some mechanical changes that he hopes will alleviate the stress his delivery was putting on his shoulder.
Cooney has been sidelined since Spring Training.