Rox radio voice Schemmel to ride for charity
Plane crash survivor raising funds for veterans charity through cycling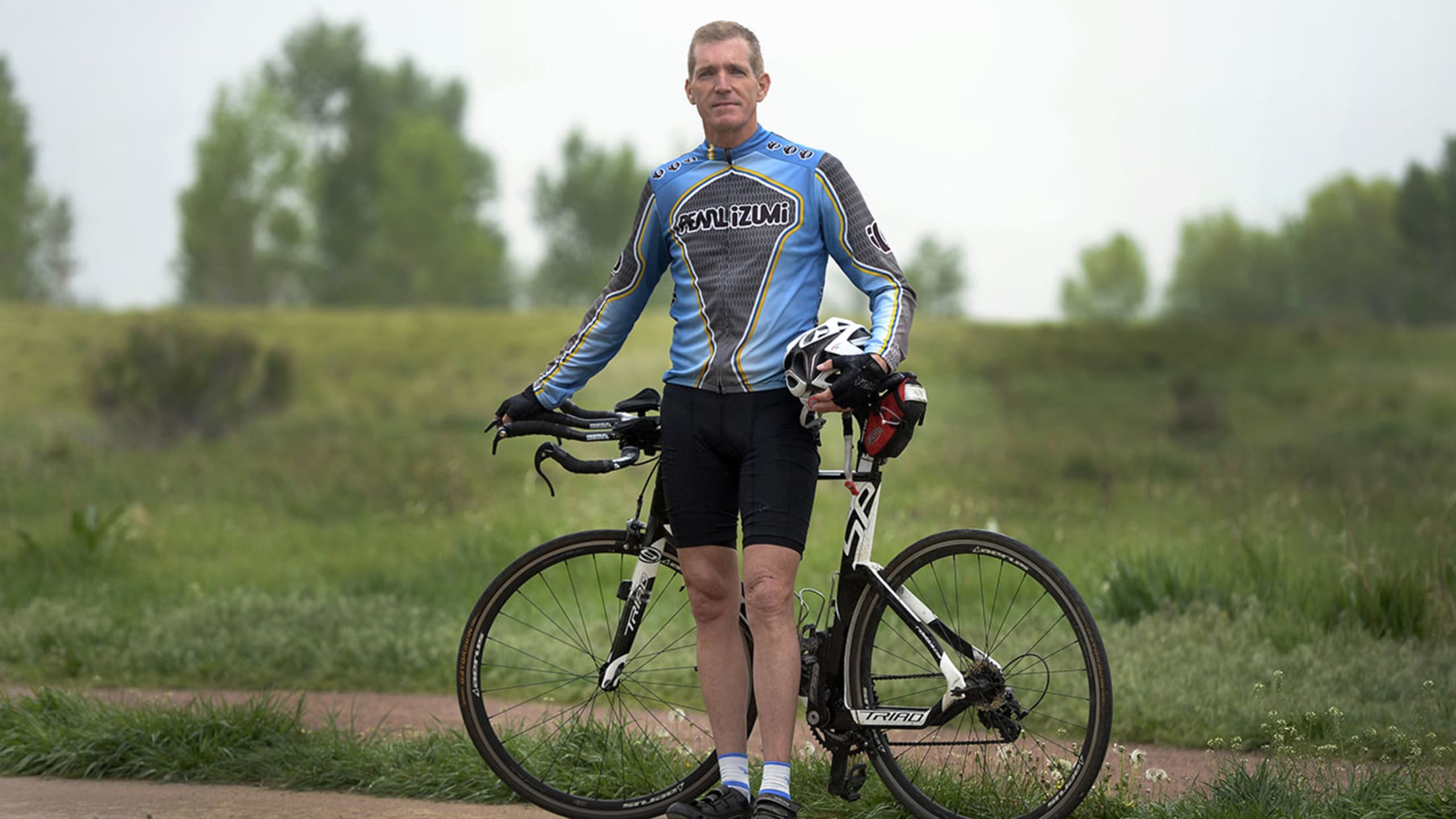 Jerry Schemmel: "That plane crash took a lot out of me, and going back on a bike made me feel alive again." (Getty)
DENVER -- In his 20s, Rockies broadcaster Jerry Schemmel was into triathlons. He even tried his hand at them on a professional level, without much success."But," he said, "I always loved the cycling aspect."Then came a life-changing moment -- literally.The commissioner of the Continental Basketball Association at the time, Schemmel
DENVER -- In his 20s, Rockies broadcaster Jerry Schemmel was into triathlons. He even tried his hand at them on a professional level, without much success.
"But," he said, "I always loved the cycling aspect."
Then came a life-changing moment -- literally.
The commissioner of the Continental Basketball Association at the time, Schemmel was one of the survivors on United Airlines Flight 232 that was headed from Denver to Chicago, but crashed on approach in an emergency landing in Sioux City, Iowa, on July 19, 1989, killing 111 of the 296 passengers on boards.
"I'm not the person I was before the crash," Schemmel said. "I realigned my priorities in a healthy way. I didn't really have a spiritual foundation prior to the accident. My career was everything. Now I'm fully committed to my Christian faith and have learned life is short and can be taken away anytime, so I live my life to the fullest every day."
And cycling has become a key element in Schemmel's life.
"I turned to cycling as a kind of therapy," he said. "I didn't realize it at the time, but it was physical and mental therapy for me to get on a bike and pedal and go fast and sweat and have some pain. … You know, that plane crash took a lot out of me, and going back on a bike made me feel alive again when part of me died in that plane crash."
Cycling not only brought Schemmel back to life, but it created an avenue that Schemmel has turned into an opportunity to provide hope to others who have faced life challenges.
Two years ago, Schemmel took a few days off the Rockies' radio broadcasts to be part of a two-man team that won the Race Across America, a 3,000-mile race that began in Oceanside, Calif., and ended seven days, 14 hours later in Annapolis, Md. He and partner Brad Cooper raised $100,000 for an orphanage in Haiti.
Thursday, Schemmel is giving it a solo shot, setting off at 4 a.m. local time from the Utah/Colorado border on a 468-mile trip along U.S. 50 to the Colorado/Kansas border in what he is calling the Venture for Veterans Colorado Cycling Challenge. In his attempt to break the UltraMarathon Cycling Association record of 32 hours, 9 minutes on a course that crosses the Rockies -- which starts out at an elevation of 3,100 feet, includes a trip over Monarch Pass (elevation 12,885 feet) and drops to 2,100 feet by its end -- Schemmel will be riding non-stop as opposed to alternating every hour, as he did in the Race Across America.
"I will get off and go to the bathroom and regroup here and there, but I don't plan to sleep," Schemmel said. "To break the record, I've got to ride it through. If I stop, I won't get it."
And this time, Schemmel hopes to reach a fund-raising goal of $500,000 for a fund known as Paws for Purple Hearts.
Watch: Youtube Video
"They are unique, because they have veterans raise and train service dogs for veterans, so really there are two groups of veterans getting the benefit," said Schemmel. "I didn't serve in the military, but I can relate in a small way.
"I have a military family. My father served in the Army during World War II. My sister was an Air Force nurse. My wife's father serviced as well. I felt compelled to honor those who have served."
There also is an emotional bond.
"I hate comparing what I went through to what military members experience," Schemmel said. "My situation was an accident, not going into war as a volunteer. But I shared the experiences many veterans have of survivor's guilt and post-traumatic depression. They play into the passion I have towards raising funds for Paws for Purple Hearts."
And then there is the influence of his wife, Diane, who will document his journey from a vehicle that will travel alongside Schemmel.
"She is a huge support of animal rescue and a dog lover, so fundraising for Paws for Purple Hearts was a natural," he said.
With the Rockies off on Thursday, Schemmel plans to miss only one game -- Friday night against the D-backs.
"Hopefully I break the record, and if I do, I'll be done by noon on Friday, so I will regroup that day and be back at the ballpark on Saturday," he said.
Baseball and it's nearly daily schedule did add to the challenge of Schemmel getting ready to ride across the Rocky Mountains.
"When we are home, I try to ride in the foothills near my home every day," he said. "On the road, I spend a lot of time on stationary bikes in the hotel gym. I have a light weight routine I do a couple times a week in addition to the cycling."
And Schemmel does have a physical challenge of his own to deal with.
"I have hypoglycemia [a blood disorder], so I have to be careful what I drink and eat during a ride," he said. "I have a couple supplements I use, and on this race, I will be doing a lot of eating while I'm riding, mostly Clif bars and protein drinks."
The real strength, however, will come from within Schemmel, a man who has been given a deeper appreciation of life from his own experiences.
Tracy Ringolsby is a columnist for MLB.com.