Mets plan to ease Familia back into setup role
Reliever will be activated from injured list on Monday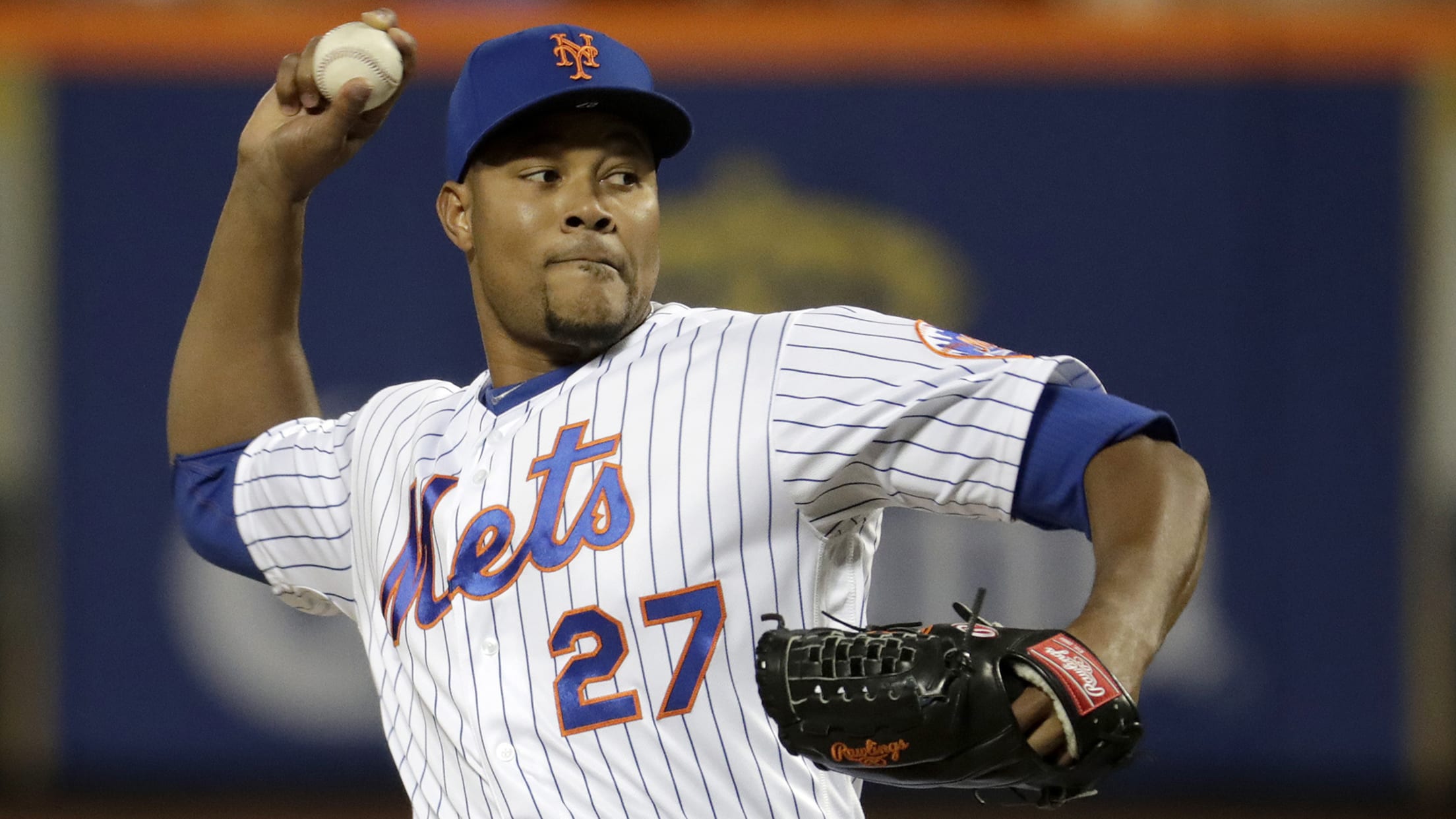 NEW YORK -- While the Mets have their setup man back, he won't necessarily be setting up closer Edwin Díaz anytime soon. The team plans to activate Jeurys Familia from the injured list on Monday, optioning fellow reliever Eric Hanhold back to Triple-A Syracuse at that time. But manager Mickey
NEW YORK -- While the Mets have their setup man back, he won't necessarily be setting up closer Edwin Díaz anytime soon.
The team plans to activate Jeurys Familia from the injured list on Monday, optioning fellow reliever Eric Hanhold back to Triple-A Syracuse at that time. But manager Mickey Callaway said he plans to ease Familia back into high-leverage situations, beginning Tuesday when the Mets open a three-game series in Washington.
"We've got to get him back to the productive Familia that he's been in the past," Callaway said.
Before going on the injured list with a bout of right shoulder inflammation, Familia posted an 8.44 ERA in his previous 10 games. That included 11 walks in 10 2/3 innings -- an issue the Mets are not attributing to his shoulder woes. Familia said that while the shoulder issue is something that has bothered him for years, he only felt it this year in his final outing before going on the injured list.
Regardless, the Mets do not feel any obligation to slot Familia, who signed a three-year, $30 million contract this winter, right back into the eighth inning -- particularly not with Seth Lugo and Robert Gsellman both thriving.
"At this moment, if we have other guys available … and the inning is a hold situation, Familia probably will not pitch that inning at this point," Callaway said. "Now, if we use all those guys on that day, and then the next day we have a hold situation in the eighth, then he's going to have to pitch. So it's not that we don't feel confident in him at that point. We do feel like there's going to have to be a little bit of an easing him back in to fit back where he should in the bullpen."
Eventually, the Mets hope Familia can earn back his setup job. One of baseball's most successful relievers from 2014-18, Familia ranks third behind John Franco and Armando Benitez on the franchise's all-time saves list.
"I'm excited to be back to do what I love to do," Familia said.
Hanhold, the Mets' 23rd-ranked prospect, joined the team Saturday but did not appear in a game.