Prospect Bae returns home following allegations
Shortstop is cooperating with police in South Korea regarding investigation into domestic violence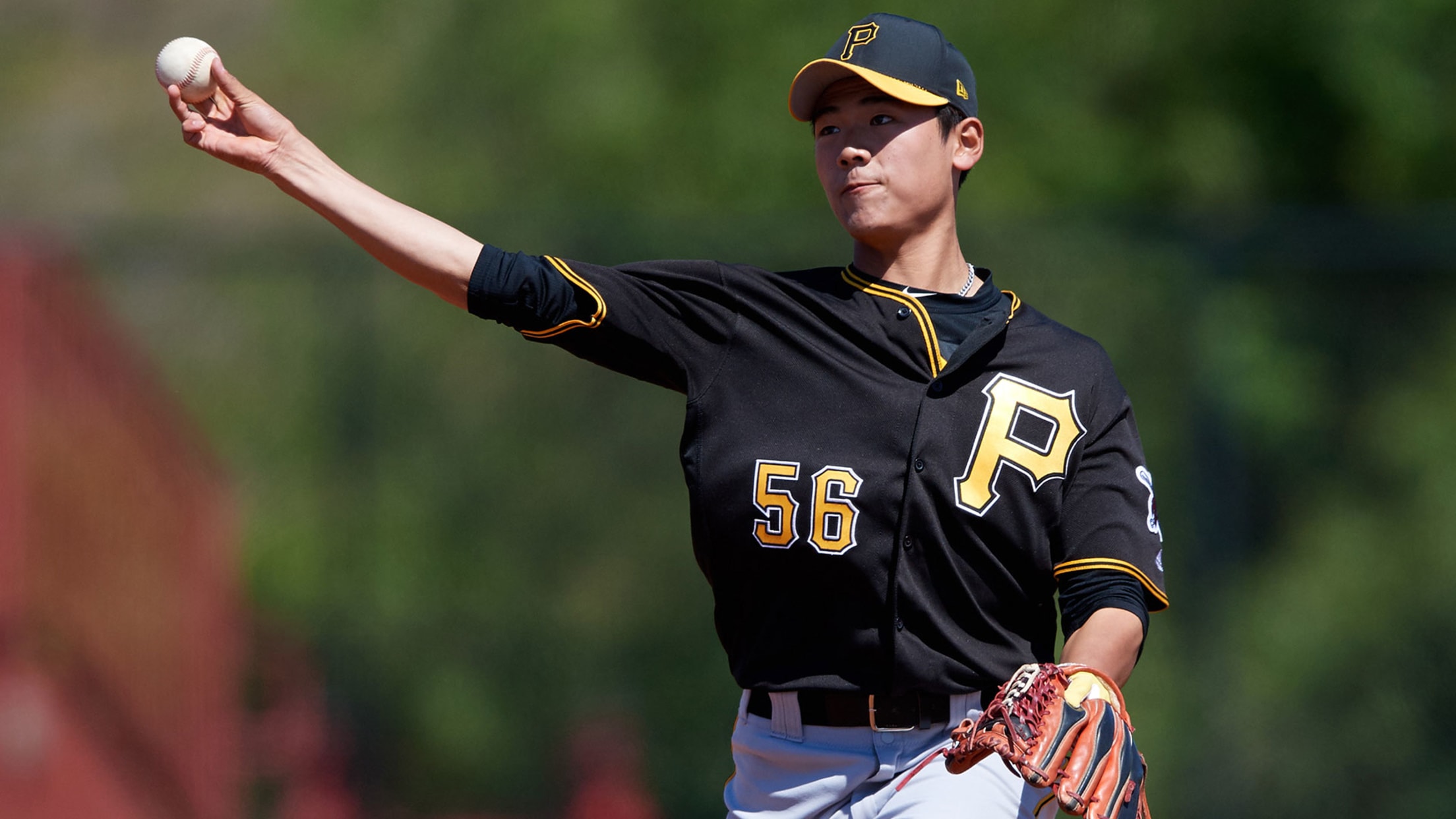 PITTSBURGH -- Pirates shortstop prospect Ji-Hwan Bae has left the United States and returned to South Korea to cooperate with a police investigation regarding an ex-girlfriend's claims of domestic violence.Bae left the club's Pirate City training complex in Bradenton, Fla., and flew home to Daegu, South Korea. The 18-year-old has
PITTSBURGH -- Pirates shortstop prospect Ji-Hwan Bae has left the United States and returned to South Korea to cooperate with a police investigation regarding an ex-girlfriend's claims of domestic violence.
Bae left the club's Pirate City training complex in Bradenton, Fla., and flew home to Daegu, South Korea. The 18-year-old has been accused by 19-year-old Gi-Kim Seul, his former girlfriend, of slapping, choking and kicking her, according to a report by The Athletic.
"Ji-Hwan Bae informed us that a former girlfriend in South Korea has accused him of domestic violence," general manager Neal Huntington said. "Pursuant to Major League Baseball's policy on such matters, we immediately reported this information to Major League Baseball's Department of Investigation. The Pirates are cooperating fully with MLB's review.
"Bae has decided to return to South Korea to address these allegations directly. At this point, consistent with MLB's policy, Bae is permitted to participate in baseball activities during this review."
The Pirates signed Bae earlier this year for $1.2 million, the second-largest bonus they have ever awarded an international amateur free agent. Bae signed with the Braves last September, but his contract was voided when the organization was found to be violating international signing rules. He is ranked by MLB Pipeline as the Pirates' No. 29 prospect.
Bae has not yet been assigned to a Minor League affiliate. After joining the Pirates in Spring Training, he was working out in extended spring camp in Florida.