Michaels 'thrilled' to be Honorary Bat Girl judge
Fitness trainer, SU2C ambassador sees importance of raising awareness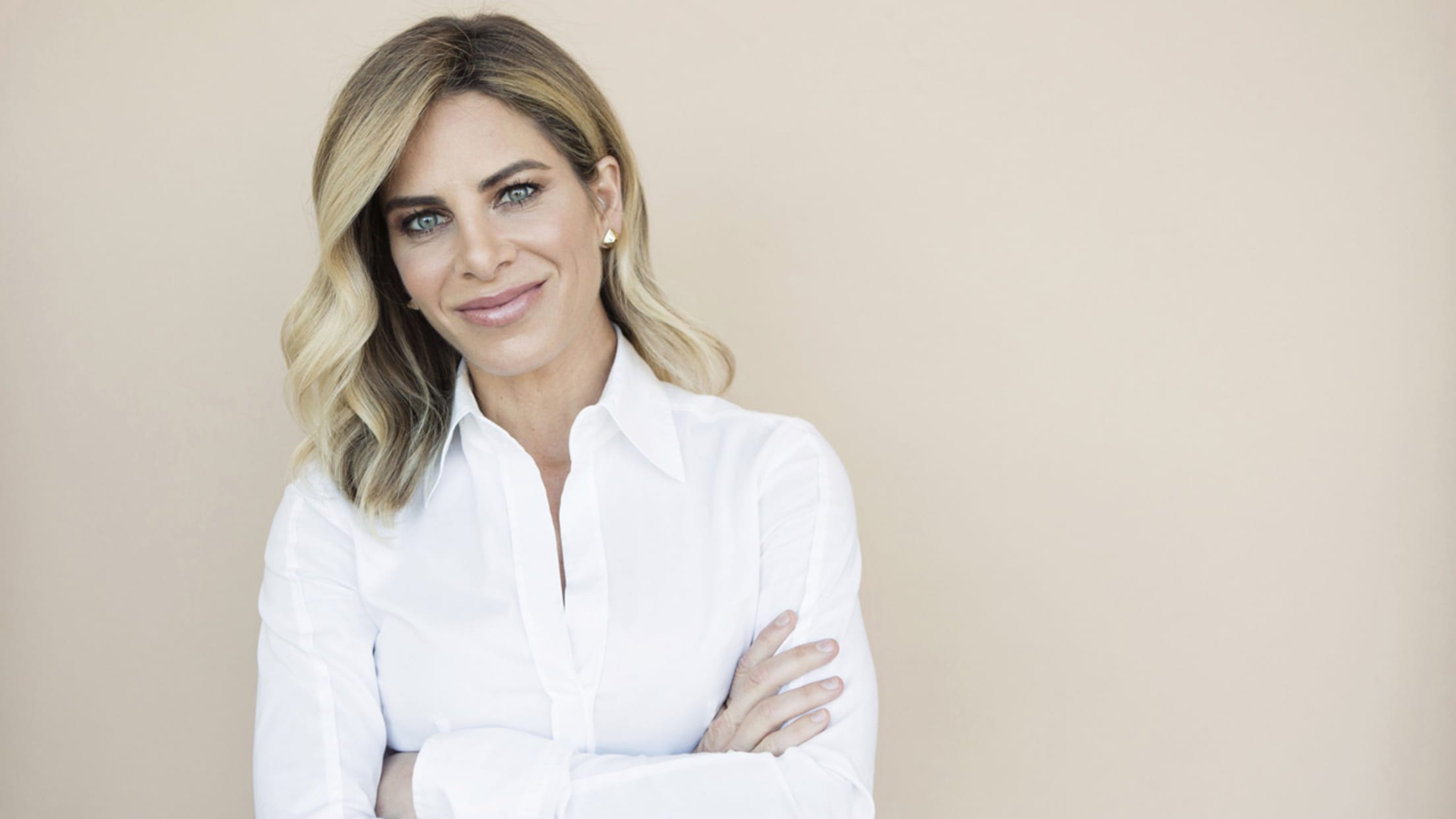 Jillian Michaels said she was "thrilled and honored" to guest judge in this year's Honorary Bat Girl Contest. (AP) (Taylor Jewell/AP)
Nominations for Major League Baseball's Honorary Bat Girl program are being accepted through April 14, and fitness trainer Jillian Michaels will be among the guest judges poring over the stories and helping to decide on a winner for each of the 30 clubs."It's an amazing opportunity, and anything that people
Nominations for Major League Baseball's Honorary Bat Girl program are being accepted through April 14, and fitness trainer Jillian Michaels will be among the guest judges poring over the stories and helping to decide on a winner for each of the 30 clubs.
"It's an amazing opportunity, and anything that people can do to share their stories only helps, only helps to bring comfort and support to a very serious issue," Michaels said. "And knowing that you're not in this alone, that there are people who feel the way you do, helps people come through the other side and helps them know they are not alone."
Women and men 18 or older can share stories about themselves or loved ones who are "Going to Bat Against Breast Cancer" by visiting HonoraryBatGirl.com for a chance to be recognized on-field by their favorite team on Mother's Day, May 8. Fans also are invited to visit there to vote for these inspirational stories, which are designed to provide hope and motivation for those currently in the fight against breast cancer.
During MLB's annual recognition of Mother's Day, one Honorary Bat Girl per club will take part in pregame activities, including being recognized during an on-field ceremony, and also receive pink MLB merchandise along with two tickets to the game. For clubs that are away on Mother's Day, another home game will be selected to recognize their Honorary Bat Girl.
Michaels is an ambassador for Stand Up To Cancer, a program of the Entertainment Industry Foundation that MLB has supported as founding donor since 2008. She will be a guest judge along with Gregor Blanco of the Giants; Robinson Chirinos of the Rangers; Zach Duke of the White Sox; Freddie Freeman of the Braves; Kevin Gausman of the Orioles; Curtis Granderson of the Mets; Jeremy Jeffress of the Brewers; Scott Kazmir of the Dodgers; Taijuan Walker of the Mariners; Jered Weaver of the Angels; Lindsay Berra and Alyson Footer of MLB.com; and Sam Ryan and Chris Rose of MLB Network.
Each judge, whose life has been touched in some way by breast cancer diagnosed among close family or friends, will review a portion of the submissions, and their opinions will be considered in the selection process. A panel of judges, including the guest judging panel, will help select the winning submissions based on the following criteria: originality, quality of writing, demonstration of commitment to breast cancer awareness and public appeal (as determined by online fan votes).
"It was an instant 'Yes, please. And thank you,'" Michaels said of MLB's invitation to judge the submissions. "Of course I do a lot of work with Stand Up To Cancer, everybody has lost a loved one to cancer, and anything I can do or say to get the word out about continuing to donate, fight the disease, I'm going to want to do. I was thrilled and honored."
Last month, Michaels proposed and got engaged to her longtime partner Heidi Rhoades in a very public and emotional season finale of her new E! Network series "Just Jillian."
Now those many tears of joy will give way to tears of sorrow -- and hope.
"Here I am just building a life, but at the same time knowing there are people having their lives or the lives of those they love ripped away from them with this horrible disease," Michaels said. "It is quite horrifying. It just reminds you that we need to do everything we can to find a cure."
Michaels said her business partner "just lost his best friend; the guy had cancer in his voice box from smoking. And a friend just died of ovarian cancer." So many people unfortunately can relate. Michaels was asked if she sees that cure anywhere on the horizon.
"I believe they'll find a cure in my children's lifetime," she said. "We're amazing beings with tremendous potential. When you know even the littlest bit about what our doctors and scientists are working on, and even just hearing about medicine and how quickly we'll be able to detect cancerous cells, I do believe we'll find a cure. But it will not be without money, awareness and a drive to do so."
The Honorary Bat Girl program was introduced in 2009 to raise additional awareness and support for the annual "Going to Bat Against Breast Cancer" initiative, which is commemorated on Mother's Day. In seven years, thousands of unique testimonials have been submitted and millions of fan votes have been cast in the MLB initiative, which is supported by charitable partners SU2C and Susan G. Komen. The initiative raises awareness about breast cancer, while also raising funds to support breast cancer research.
Look over the 2015 winners as a reminder of the true meaning behind the Honorary Bat Girl recognition.
"If you think about where I am in my life right now, I am looking to build a life," Michaels said. "When you're young, looking to build a family and career, you have to remember that you can't take the money with you. All we have is our relationships and our loved ones. I think every day about people I know who have lost loved ones."
On every Mother's Day since 2006, hundreds of MLB players have used pink Louisville Slugger bats stamped with the MLB breast cancer awareness logo. To further demonstrate their support for the breast cancer cause, players and on-field personnel have worn the symbolic pink ribbon on their uniforms as well as pink wrist bands. Commemorative dugout lineup cards also have been pink and stamped with the pink ribbon logo.
Game-used Louisville Slugger pink bats and other game-used gear from Mother's Day games will again be placed for bidding exclusively at MLB.com/auction to raise funds for the fight against breast cancer.