Riggleman talks time with Reds, lauds Winker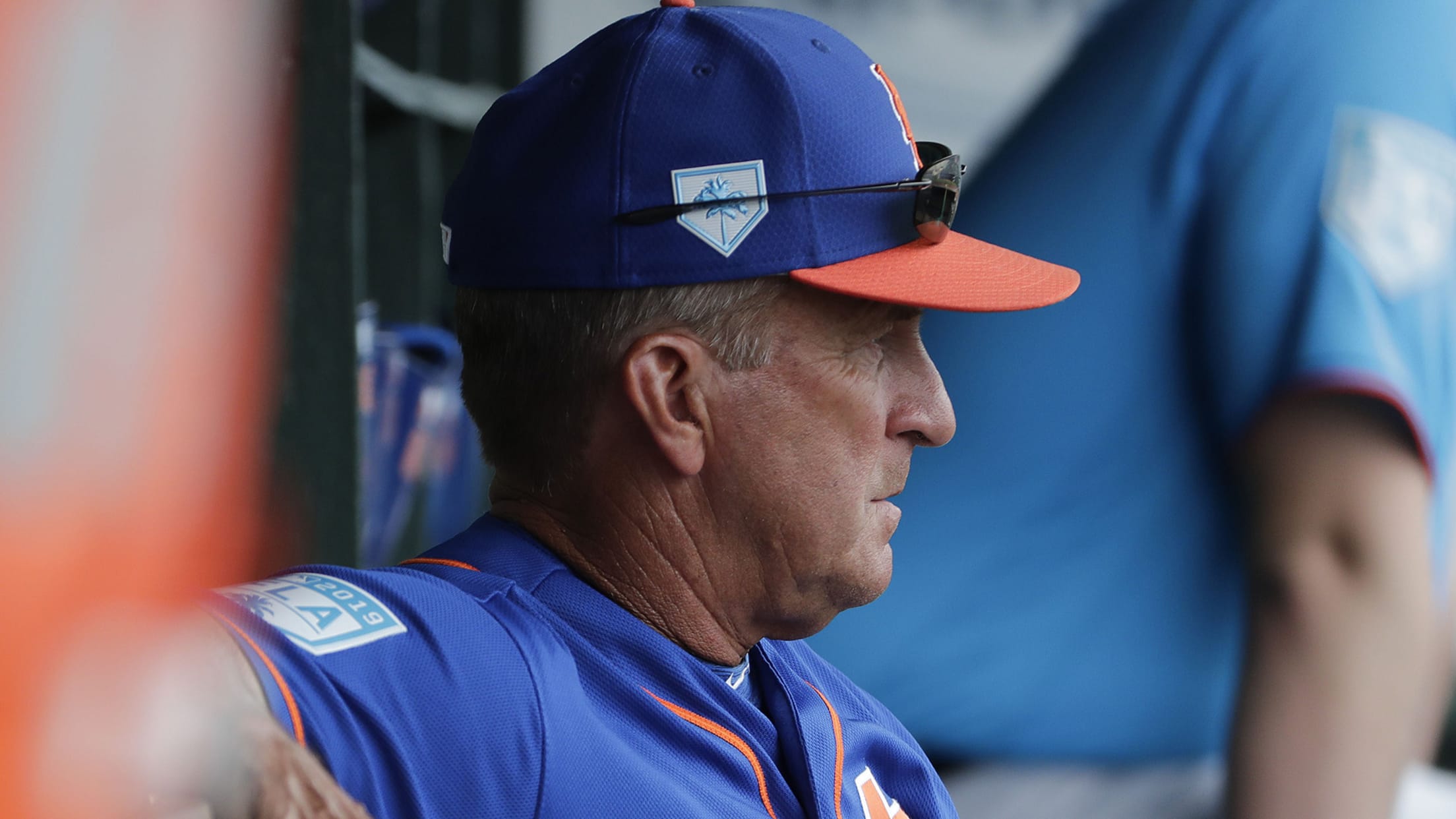 NEW YORK -- Mets bench coach Jim Riggleman understands why he was not retained as manager of the Reds after the 2018 season. They didn't win enough games. After a good start, Cincinnati went 64-80 under Riggleman. After the season, the Reds hired David Bell as their manager. Riggleman doesn't
NEW YORK -- Mets bench coach Jim Riggleman understands why he was not retained as manager of the Reds after the 2018 season. They didn't win enough games. After a good start, Cincinnati went 64-80 under Riggleman. After the season, the Reds hired David Bell as their manager.
Riggleman doesn't have any bitter feelings toward the Reds. In fact, he was seen talking to members of the club on Monday as they were taking early batting practice.
"I enjoyed my experience with the Reds. They played hard. We made a little run at it for about three months and then we faded, but I really enjoyed it," Riggleman said. "When we were healthy, we took it for granted. Then all of a sudden, we were missing [Joey] Votto, [Scott] Schebler and [Jesse] Winker and we didn't recover. The good clubs recover from that and we didn't, and the results were not enough wins."
Riggleman said he wasn't surprised to see Winker drive in the game-winning run with a solo shot off Edwin Diaz in Monday's 5-4 victory over the Mets. Riggleman said Winker is a product of the Reds' strong scouting and player development.
"The Reds did a great job identifying him and then the player development system fine-tuned him. He is one heck of a player," Riggleman said. "When he stepped in in 2017, the last six weeks he hit seven home runs. Then in 2018, he did a great job, but he got hurt. Now, we see him pick it right back up.
"Winker reminds me so much of Mark Grace as a hitter and Mark is one of the best hitters I've been around. Jesse knows the strike zone, understands the value of swinging at strikes, taking balls, drive balls in the gap and will hit some home runs."
Bill Ladson has been a reporter for MLB.com since 2002. He covered the Nationals/Expos from 2002-2016. Follow him on Twitter and Facebook.