DiMaggio powers Yankees to DH sweep of Browns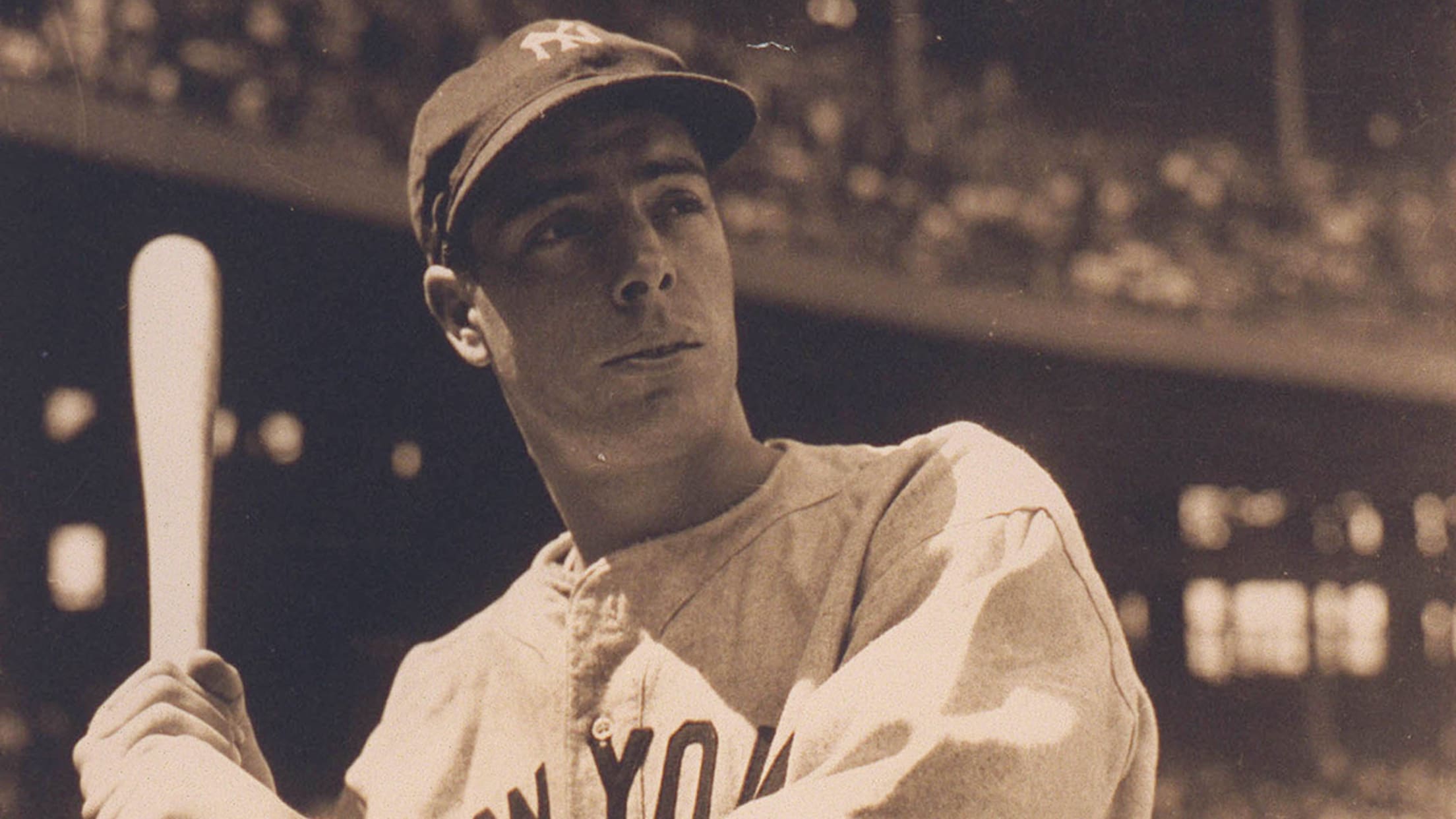 Joe DiMaggio had three home runs and seven RBIs in the Yankees' sweep of the Browns. (Getty)
ST. LOUIS, June 8, 1941 -- The Yankees are starting to hit their winning stride. Joe DiMaggio has been doing just that for a good while now.New York needed to take both ends of a Sunday doubleheader from the hapless St. Louis Browns at Sportsman's Park to continue their June
ST. LOUIS, June 8, 1941 -- The Yankees are starting to hit their winning stride. Joe DiMaggio has been doing just that for a good while now.
New York needed to take both ends of a Sunday doubleheader from the hapless St. Louis Browns at Sportsman's Park to continue their June climb toward the top of the American League standings, and DiMaggio entered the day with a hitting streak of 22 games.
• Joe DiMaggio's run to 56: Rewriting the record
Both tasks were taken care of in relatively workmanlike order on Sunday. The Yankees won the first game, 9 to 3. They won the second game, 8 to 3. All the while, DiMaggio was continuing to smolder in the batter's box, slamming three home runs, driving in seven runs and scoring five on a day that saw him collect four hits in eight at-bats before a crowd of 10,000.
DiMaggio's hitting streak is at 24 games, and the Yanks, with 28 wins and 22 losses, are six games above the even line for the first time this season and still a mere four games back of first-place Cleveland.
The Yankees took a while to get going on Sunday, but they finished the first game off with aplomb. A taut affair that had New York clinging to a 4-3 lead in the sixth inning turned into a laugher when they scored thrice in the eighth and twice more in the ninth to back Red Ruffing's complete-game effort.
• Follow @TheStreak
DiMaggio led a balanced attack with four runs batted in, and both of his hits were home runs. He now has 10 for the season. Otherwise, Tommy Henrich homered and Joe Gordon doubled among the 11 hits by Yanks batsmen.

In the nightcap, the lasting impression of the day that turned to night and caused the game to be called by darkness after seven innings was more DiMaggio destruction. The Yankees scored five runs in the first inning, two more in the second, and never trailed the ballgame. The only drama that was left came courtesy of DiMaggio's bat.
In the second inning, DiMaggio hit a two-run double near the right-field roof of Sportsman's Park. In the seventh inning, he led off with a titanic clout that cleared the roof entirely. DiMaggio's 11th home run of the season put a fitting final touch on a masterful day in what is turning out to be a rare stretch of dominance in the batter's box.

On May 15, 1941, Joe DiMaggio began his legendary 56-game hitting streak. In celebration of the 75th anniversary of that seemingly unbreakable record, we'll be doing a day-by-day account of the momentous feat.