DiMaggio closing in on half-century mark
Yankees slugger extends streak to 49 games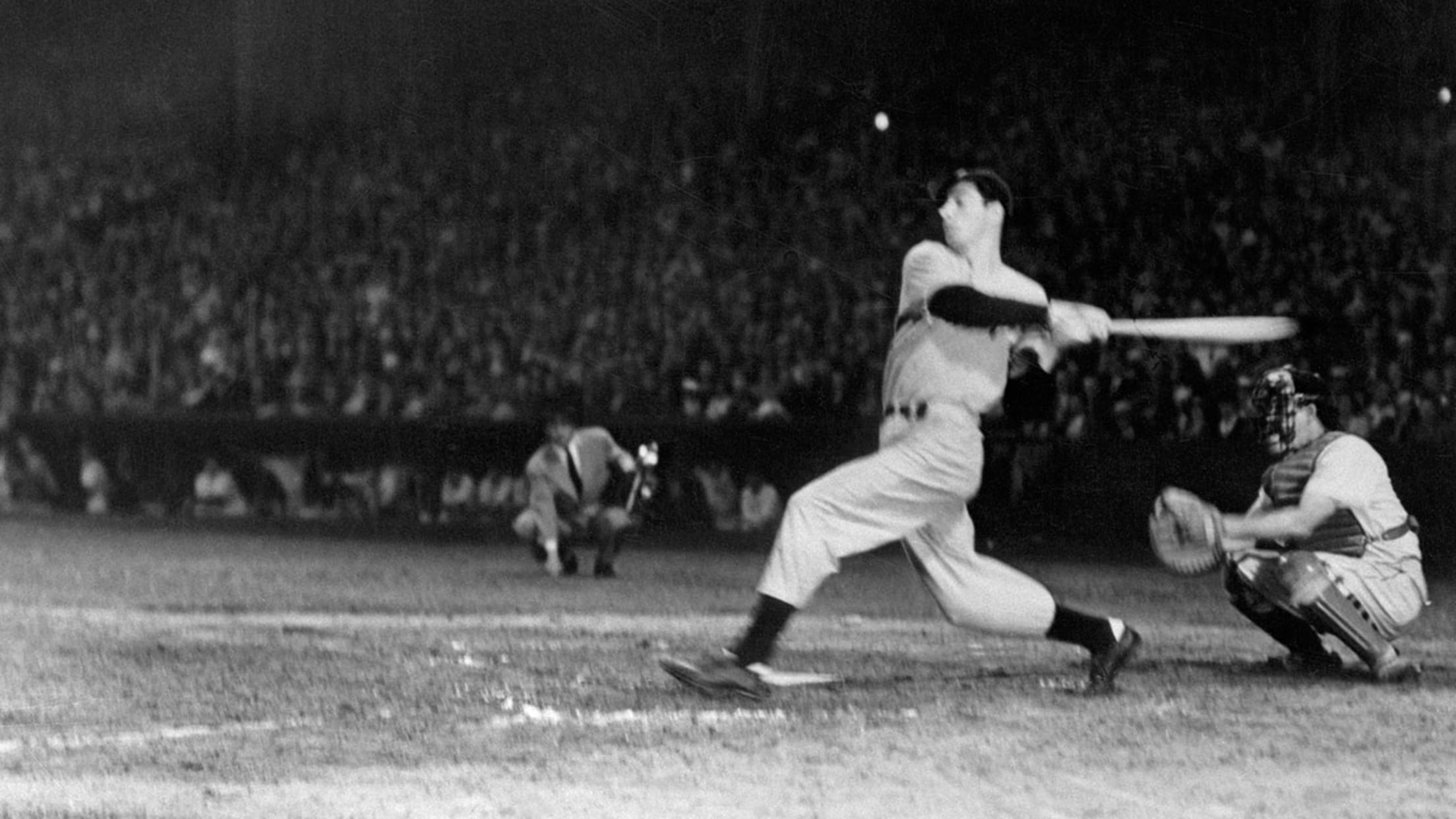 ST. LOUIS, July 10, 1941 -- American League pitchers can't stop him. History can't stop him. And now, not even a four-day working vacation or game-delaying rainfall can stop Joe DiMaggio.DiMaggio returned to regular-season action for his New York Yankees on Thursday in St. Louis, and any possible residual rust
ST. LOUIS, July 10, 1941 -- American League pitchers can't stop him. History can't stop him. And now, not even a four-day working vacation or game-delaying rainfall can stop Joe DiMaggio.
DiMaggio returned to regular-season action for his New York Yankees on Thursday in St. Louis, and any possible residual rust from the All-Star break didn't show, as the amazing center fielder's unprecedented hitting streak kept going in a 1 to 0 victory over the hapless Browns before 12,682 persons at Sportsman's Park.
• Joe DiMaggio's run to 56: Rewriting the record
It took all of four batters for the streak, a Major League record that seems to want to go on forever, to reach 49 games. DiMaggio has now pulled away from Wee Willie Keeler's former record of 44 games, and is one from the half-century mark. DiMaggio last went hitless in a ballgame on May 14, when he went 0-for-3 in a 4-1 home loss to the Indians.
That was almost two months ago. Way back then, DiMaggio was slumping, the Yankees had a 14-14 record, were 5 1/2 games behind the Indians for first place in the AL standings, and were generating a bit of worry around the Bronx that this talent-laden club might not have the inner strength to live up to expectations.
Look at them now.
• Follow @TheStreak
Two days after DiMaggio doubled in the eighth inning of a dramatic Midsummer Classic that saw the AL defeat the National League by a score of 7 to 5 at Briggs Stadium in Detroit, he was back at it again in St. Louis, when it counted.
DiMaggio swung at the second pitch he saw and hit a hard grounder that St. Louis shortstop Alan Strange couldn't handle, and Game No. 49 was in the books. Joe Gordon hit a solo home run for the Yanks in the second inning, and Lefty Gomez made it hold up with five sterling innings before the game was called because of rain.
DiMaggio has his streak intact and the Yankees have theirs, with 10 consecutive victories, 14 wins in their last 15 games and 24 in their last 28.

On May 15, 1941, Joe DiMaggio began his legendary hitting streak. In celebration of the 75th anniversary of that seemingly unbreakable record, we'll be doing a day-by-day account of the momentous feat.