Infield single extends DiMaggio's streak to 25 games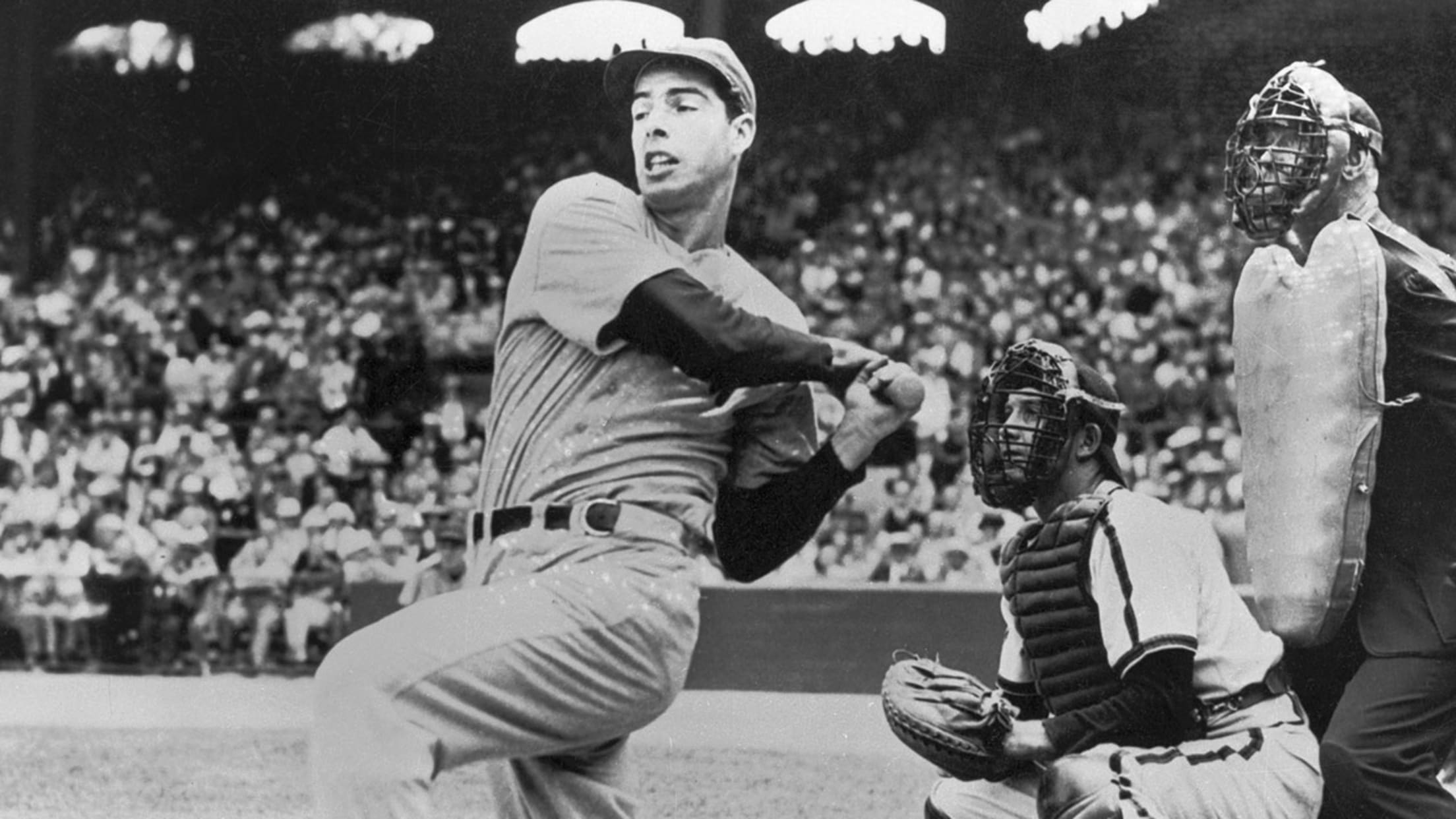 CHICAGO, June 10, 1941 -- Earle Combs and Roger Peckinpaugh are in Joe DiMaggio's sights. The rest of the American League is in the Yankees' sights.New York rolled into a wet and chilly Windy City to play the White Sox on Tuesday after an exhibition tune-up in Kansas City on
CHICAGO, June 10, 1941 -- Earle Combs and Roger Peckinpaugh are in Joe DiMaggio's sights. The rest of the American League is in the Yankees' sights.
New York rolled into a wet and chilly Windy City to play the White Sox on Tuesday after an exhibition tune-up in Kansas City on its Monday off-day, but all that travel did not slow the Yanks down. A nifty 8 to 3 victory before 2,832 brave persons in Comiskey Park kept the momentum that Joe McCarthy's club is building in the AL.
Meanwhile, DiMaggio's hitting streak reached 25 games, which has him four shy of the team record of 29 held by Combs, who accomplished the feat in 1931, and Peckinpaugh, who did it in '19.
• Joe DiMaggio's run to 56: Rewriting the record
The win might have been a foregone conclusion for the Yankees from the sixth inning on, with New York scoring five times in that frame. Frankie Crosetti's bases-loaded home run did most of the damage in that frame.
But DiMaggio's streak was still undecided. The center fielder was 0-for-3 when he strode to home plate in the seventh inning against White Sox pitcher Johnny Rigney.
DiMaggio got a first-pitch fastball and hit it hard to the hot corner, where the ball bounced up and caromed off the chest of White Sox third baseman Dario Lodigiani.
• Follow @TheStreak
By the time Lodigiani recovered and fired the ball to first base, DiMaggio was called safe by first-base umpire Steve Basil, and the official scorer ruled it a hit.
The next batter, Charlie Keller, hit a home run, and the game had turned into another rout. The Yanks have now won four games in a row to move ahead of the White Sox in the standings.

On May 15, 1941, Joe DiMaggio began his legendary 56-game hitting streak. In celebration of the 75th anniversary of that seemingly unbreakable record, we'll be doing a day-by-day account of the momentous feat.