DiMaggio homers as Yanks mourn loss of Gehrig
Outfielder's solo shot not enough as New York falls to Detroit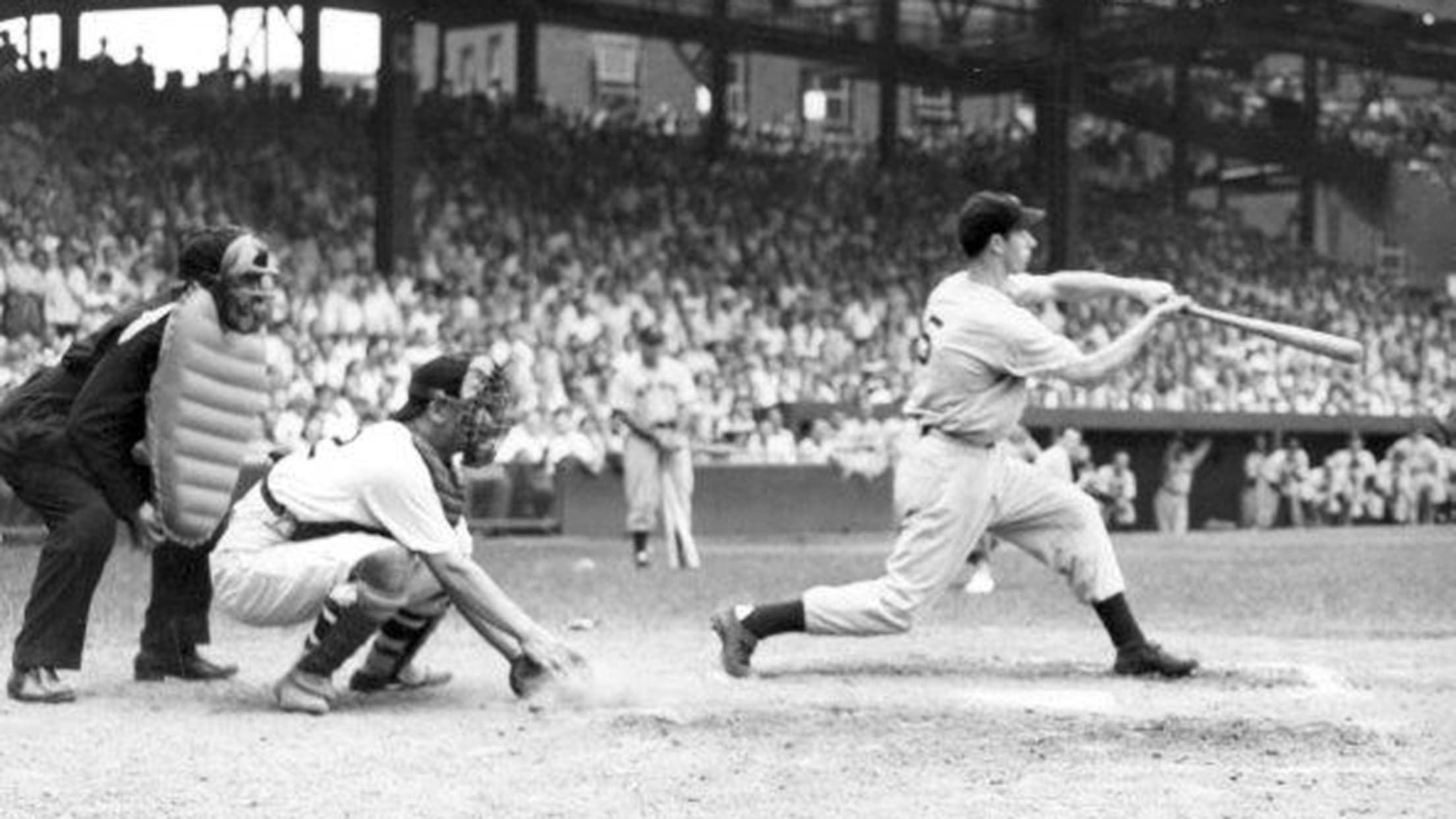 DETROIT, June 3, 1941 -- The Yankees took the field at Briggs Stadium on Tuesday with heavy hearts, and for one afternoon, baseball was not the most important thing on their minds.Just after 10 p.m. Monday night, the world learned that Yankees legend and baseball gentleman Lou Gehrig had passed
DETROIT, June 3, 1941 -- The Yankees took the field at Briggs Stadium on Tuesday with heavy hearts, and for one afternoon, baseball was not the most important thing on their minds.
Just after 10 p.m. Monday night, the world learned that Yankees legend and baseball gentleman Lou Gehrig had passed away at the age of 37 from amyotrophic lateral sclerosis. The next day, his friends and the players who had played so many games alongside the longtime first baseman went through the motions on the ballfield and the emotions in the dugout and clubhouse.
• Joe DiMaggio's run to 56: Rewriting the record
It wasn't surprising, then, that the Tigers beat the listless Yanks by a score of 4 to 2 in a game played on an unseasonably gloomy, windy and chilly June day, or that the proceedings took a mere one hour and 39 minutes' time.
Yankees manager Joe McCarthy and slugger Bill Dickey were not present, electing to head to Gehrig's funeral. That left center fielder Joe DiMaggio to do at least some of the talking in light of the tragedy, since DiMaggio had been Gehrig's teammate and pupil for three seasons.
"Like the rest of the fellows, I don't know what to say," DiMaggio said. "He was a wonderful ballplayer and a great individual. He was a good influence on us young ballplayers, to whom he was an inspiration."
The game went on, as it always must.
• Follow @TheStreak
Stifled by sadness, the Yankees allowed Detroit to score all four of its runs in the first inning off New York pitcher Steve Peek. DiMaggio got the Yanks on the scoreboard in the top of the fourth inning, leading off the frame with a home run off Dizzy Trout that gave DiMaggio at least one hit in each of the past 20 ballgames.
But not much else was percolating for the Yankees, who added a second run in the seventh on a George Selkirk sacrifice fly but couldn't muster another threat.
All in all, it was an effort fit for the day as a team grieved for one of its own.

On May 15, 1941, Joe DiMaggio began his legendary 56-game hitting streak. In celebration of the 75th anniversary of that seemingly unbreakable record, we'll be doing a day-by-day account of the momentous feat.