With HR, DiMaggio ends bat drama, makes it 46 straight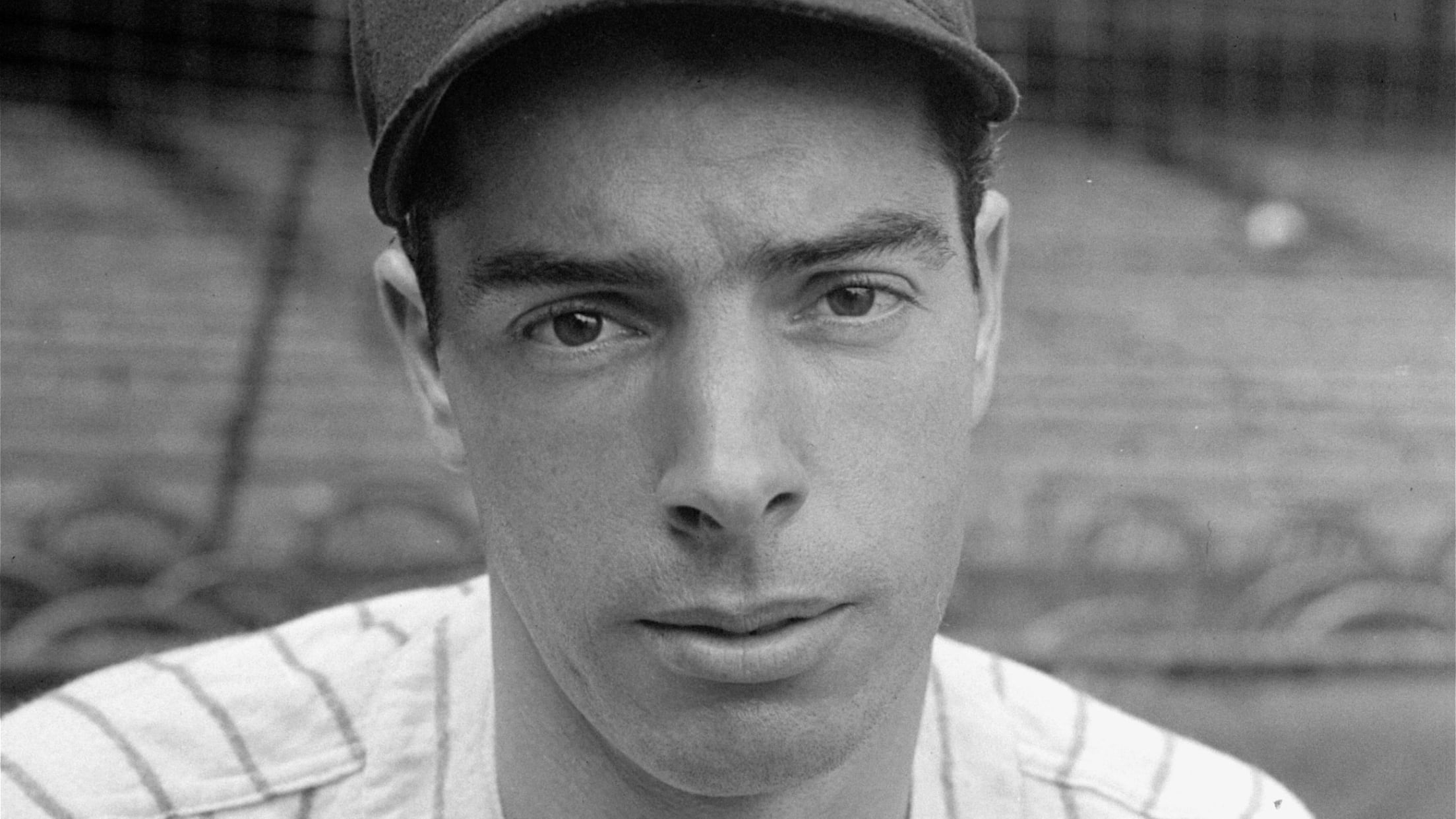 NEW YORK, July 5, 1941 -- Joe DiMaggio got his bat back. Then he promptly extended his streak.The Yankees center fielder was robbed of a bit of momentum and one of his baseball bats during two days without games, but he overcame the mounting pressure of his Major League-record hitting
NEW YORK, July 5, 1941 -- Joe DiMaggio got his bat back. Then he promptly extended his streak.
The Yankees center fielder was robbed of a bit of momentum and one of his baseball bats during two days without games, but he overcame the mounting pressure of his Major League-record hitting streak with a resounding first-at-bat home run on Saturday in a 10 to 5 victory over the Philadelphia Athletics.
• Joe DiMaggio's run to 56: Rewriting the record
DiMaggio bested Wee Willie Keeler's mark of 45 consecutive games with a hit the last time the Yankees played a game on Wednesday afternoon, and the slugger spent a few days waiting to see if he would continue to forge ahead into history all by his lonesome, with Thursday his club's off-day and Friday an Independence Day rainout. Adding to that delay and the distractions was the fact that his bat was stolen for a small ransom fee, then returned to DiMaggio prior to Saturday's game.
But that was another story entirely -- one that DiMaggio didn't want to think about once the game started and he and his American League-leading team had a job to do.
The work began right away. After a one-out single by Red Rolfe and a Tommy Henrich foul popout, DiMaggio stepped into the batter's box against Athletics pitcher Phil Marchildon.
• Follow @TheStreak
The first pitch came and the first pitch went.
DiMaggio lined the ball into the left-field bullpen and waiting glove of bullpen catcher John Schhulte. Just like that, the Major League record for hitting in consecutive ballgames was at 46, DiMaggio had his 19th roundtripper of the season, and the Yankees had an early lead against a middling AL team.
The A's made it interesting, taking a 4 to 3 lead in the fourth inning, but the Yankees bats were too powerful on this day. Charlie Keller homered twice, Johnny Sturm hit one out and Rolfe added a long ball in an onslaught of offense that scored seven times in the last four frames to put it away.
The Yankees won their seventh game in a row and have prevailed in 11 of their last 12 and 21 of their last 25. They have a two-game lead over Cleveland in the AL standings.
And DiMaggio is still hitting. Every day.

On May 15, 1941, Joe DiMaggio began his legendary 56-game hitting streak. In celebration of the 75th anniversary of that seemingly unbreakable record, we'll be doing a day-by-day account of the momentous feat.