Reds begin interviewing external candidates
Girardi, Bell, Ausmus set to speak with club about managerial opening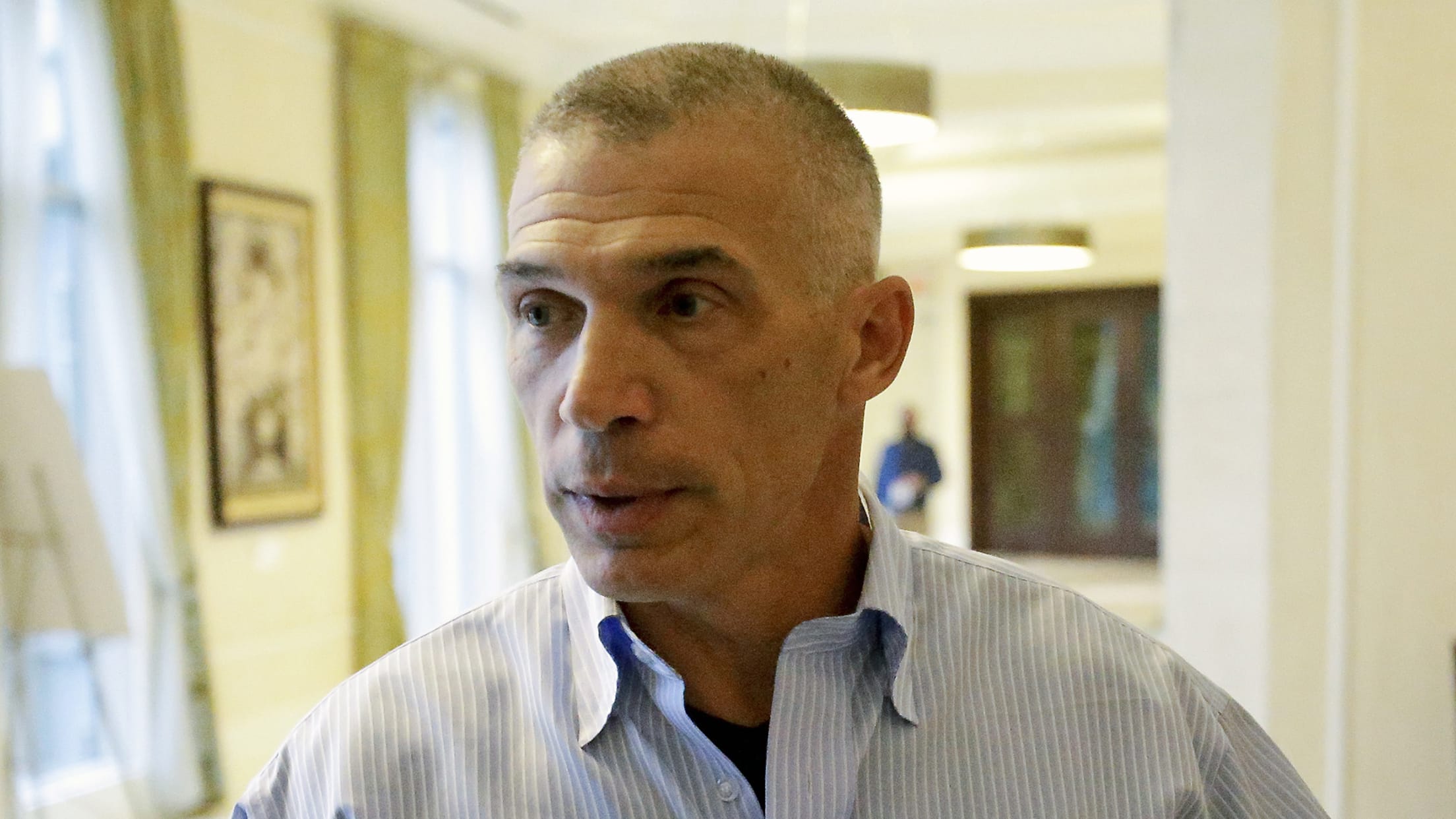 Former New York Yankees manager Joe Girardi talks with reporters at the annual MLB general managers' meetings, Tuesday, Nov. 14, 2017, in Orlando, Fla. (AP Photo/John Raoux) (John Raoux/AP)
CINCINNATI -- The Reds have started the process of speaking to external candidates for the managerial vacancy, a club source confirmed to MLB.com on Wednesday. Joe Girardi, David Bell and Brad Ausmus are three candidates from outside the organization, and all three are interviewing this week.There could be more candidates
CINCINNATI -- The Reds have started the process of speaking to external candidates for the managerial vacancy, a club source confirmed to MLB.com on Wednesday. Joe Girardi, David Bell and Brad Ausmus are three candidates from outside the organization, and all three are interviewing this week.
There could be more candidates and interviews next week. The club is not formally commenting on the process.
The three latest names join the list of Reds internal candidates who have already interviewed -- interim manager Jim Riggleman, scout and former Red Sox manager John Farrell and coaches Billy Hatcher, Pat Kelly and Freddie Benavides.
Clearly, the headlining name revealed is that of Girardi, the former Yankees and Marlins manager. The 53-year-old spent 2006 with Miami before donning the pinstripes as skipper from 2008-17, a tenure that included a '09 World Series championship. Girardi has a 988-794 record as a manager in 11 seasons.
The Yankees dismissed Girardi following the 2017 season amid complaints of communication issues with many of his players.
Ausmus, 49, is currently a special assistant to the general manager with the Angels after he was the Tigers manager from 2014-17. With a 314-332 record in four seasons, he led Detroit to an American League Central title his first season, but he was let go following three straight seasons of the Tigers missing the postseason.
Bell, 46, is a Cincinnati native who played baseball for Moeller High School. He is the son of former Reds player Buddy Bell and the grandson of another Red in Gus Bell. Buddy Bell currently serves as a club advisor.
After the 2017 season, David Bell left his position as the Cardinals' bench coach after three seasons to become the Giants vice president of player development.
Bell has not previously managed at the big league level, but he did manage in the Reds' organization from 2009-11 (Double-A) and in '12 (Triple-A). He also played 12 years in the Major Leagues.