Maddon adds inspiring Ali artwork to collection
Cubs manager includes his '5 levels of being a pro' on painting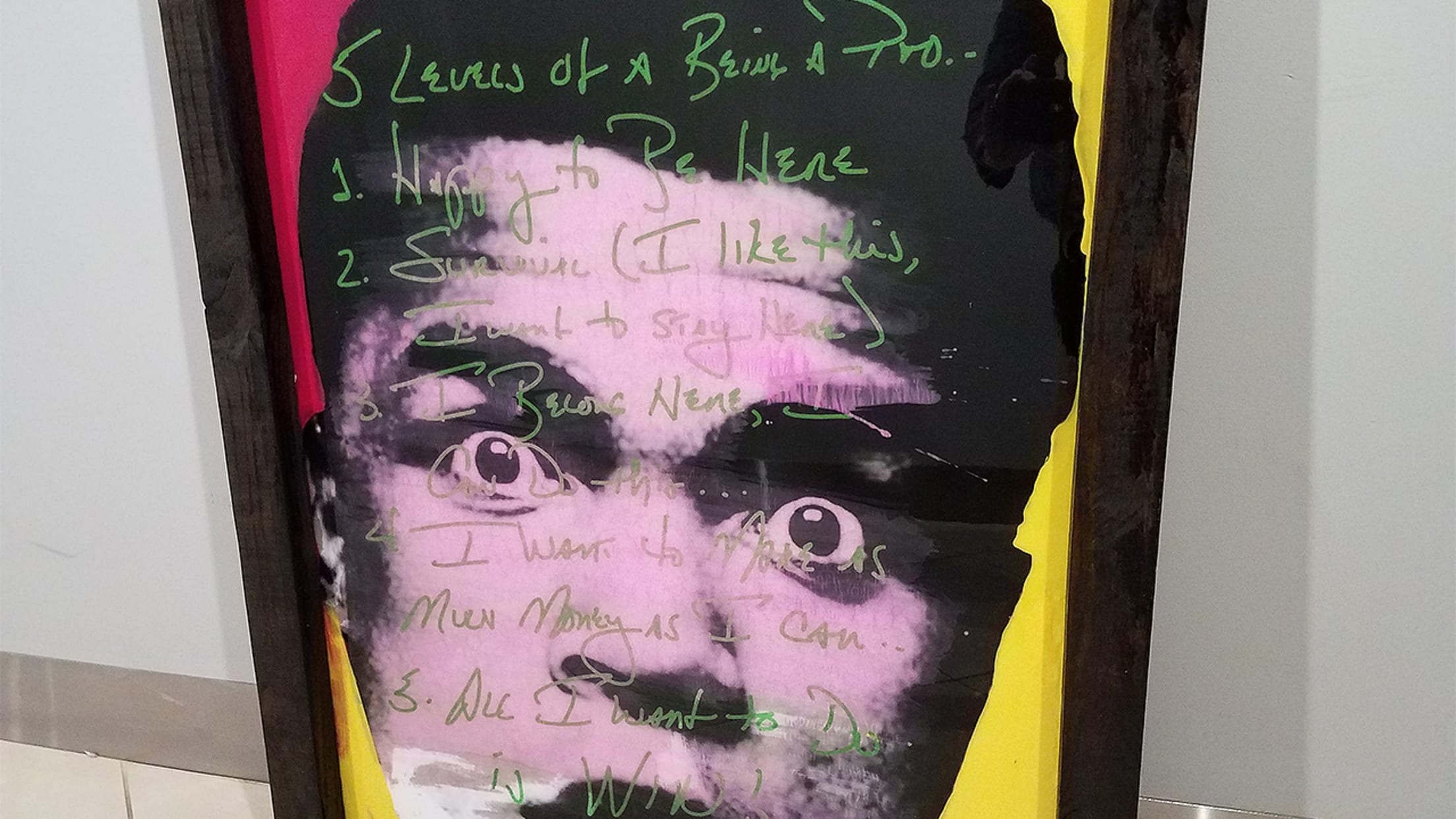 MESA, Ariz. -- Cubs manager Joe Maddon added another piece of baseball-themed art to his collection on Thursday: an Andy Warhol-style painting of Muhammad Ali that outlines the five levels of being a professional baseball player.The painting, which is the fifth in a series Maddon commissioned by Tampa, Fla., artist
MESA, Ariz. -- Cubs manager Joe Maddon added another piece of baseball-themed art to his collection on Thursday: an Andy Warhol-style painting of Muhammad Ali that outlines the five levels of being a professional baseball player.
The painting, which is the fifth in a series Maddon commissioned by Tampa, Fla., artist James Skeldon, shows a young Ali. The different levels are written in Maddon's handwriting. They include:
Level 1: Happy to be here
:: Spring Training coverage presented by Camping World ::
Level 2: Survivor (I like this, I want to stay here)
Level 3: I belong here -- I can do this
Level 4: I want to make as much money as I can
Level 5: All I want to do is win
• Spring Training info
Maddon points out that people in any profession are happy to be in their jobs in the beginning. What about Level 4?
"You don't begrudge anybody that thought, because that's what capitalism is all about -- I love that," Maddon said. "Then you want to accelerate them to Level 5 fast. If you think about it, it's pretty true."
• Maddon wants club to put art back into game
Maddon initially started thinking about the "levels" when he was with the Angels, sitting in the bowels of the stadium with Marcel Lachemann after games.
But the Cubs manager didn't present this latest painting to the players.
"This is the velvet hammer approach," Maddon said. "I want it to appear on the wall, they walk by, stop and look, almost like an art gallery."
The paintings are hung in a hallway of the Cubs' spring complex. Maddon hopes to expand and get the images on T-shirts or posters.
Bottom line?
"The message is there for the players," Maddon said.