Maddon sorting out order for Cubs' OD lineup
Fowler expected to play in final exhibition game; situational hitting improving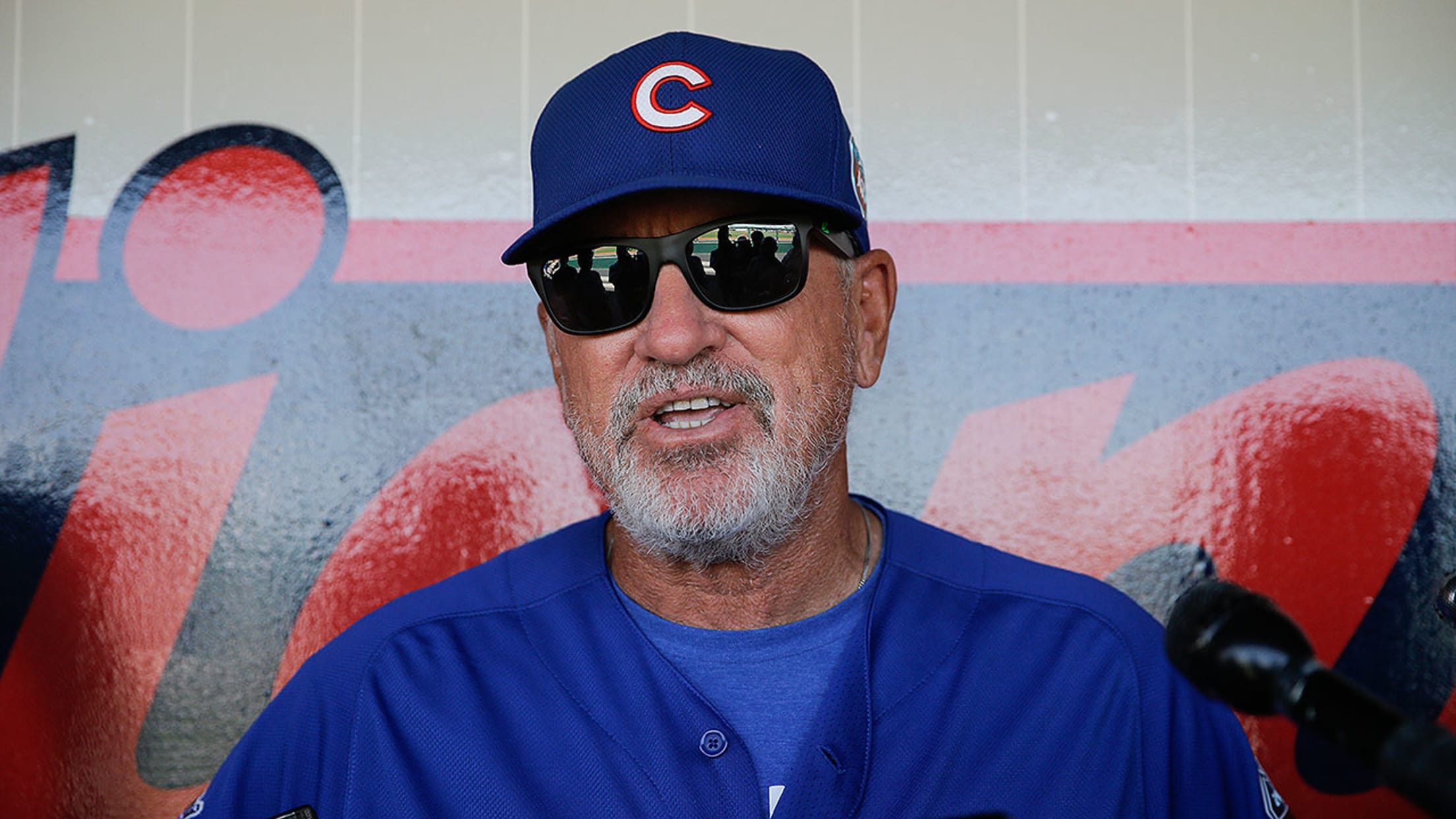 "There's nice choices," Joe Maddon said of possible Opening Day lineup combinations. (AP)
LAS VEGAS -- Manager Joe Maddon is still tinkering with his Opening Day lineup for Monday night's game against the Angels. He has all the names he needs, but he needs to sort out the order.Dexter Fowler and Jason Heyward will bat first and second, and Anthony Rizzo will hit
LAS VEGAS -- Manager Joe Maddon is still tinkering with his Opening Day lineup for Monday night's game against the Angels. He has all the names he needs, but he needs to sort out the order.
Dexter Fowler and Jason Heyward will bat first and second, and Anthony Rizzo will hit fourth. Ben Zobrist and Kris Bryant will create what Maddon likes to call a "Rizzo sandwich" and bat around the first baseman. The manager just hasn't determined who will bat ahead of Rizzo and who will behind him.
The Angels will start right-hander Garrett Richards, and Maddon was still deciding whether Kyle Schwarber or Jorge Soler will play left field. The other could be the designated hitter.
"There's nice choices," Maddon said of the combinations.
The Cubs have an off-day in Anaheim on Saturday before one more exhibition game Sunday against the Angels. Fowler, sidelined because of mild tightness in his left side since he hit a home run in the first inning last Sunday, is expected to play Sunday.
"The priority during camp was to be well and be ready," Maddon said. "I think we're ready. I want us to continue to be well."
Worth noting
• The Cubs have been better in situational hitting the past two weeks, which is something Maddon and hitting coach John Mallee have talked about.
"I'm definitely seeing cognizant attempts to do that," Maddon said.
The awareness will help. Last season, the Cubs batted .237 with runners in scoring position, which ranked 14th in the National League.
• Justin Grimm, who struck out the side in the Cubs' 5-1 win on Thursday against the Mets, is what Maddon calls a "middle-game closer."
"He's versatile and resilient," Maddon said of the right-handed reliever. "You can utilize him in the sixth and seventh innings. He's that kind of utility pitcher who does all kind of different things."
Grimm struck out 10 over 7 2/3 innings, but he also walked six this spring.
"To me, the biggest thing for him is to throw strikes," Maddon said. "He was dominant last year. He's still young and learning his craft. When he's commanding his fastball, that curveball is devastating. And when you look at his breakdown, he gets out lefties."