Maddon discusses contract status after 2019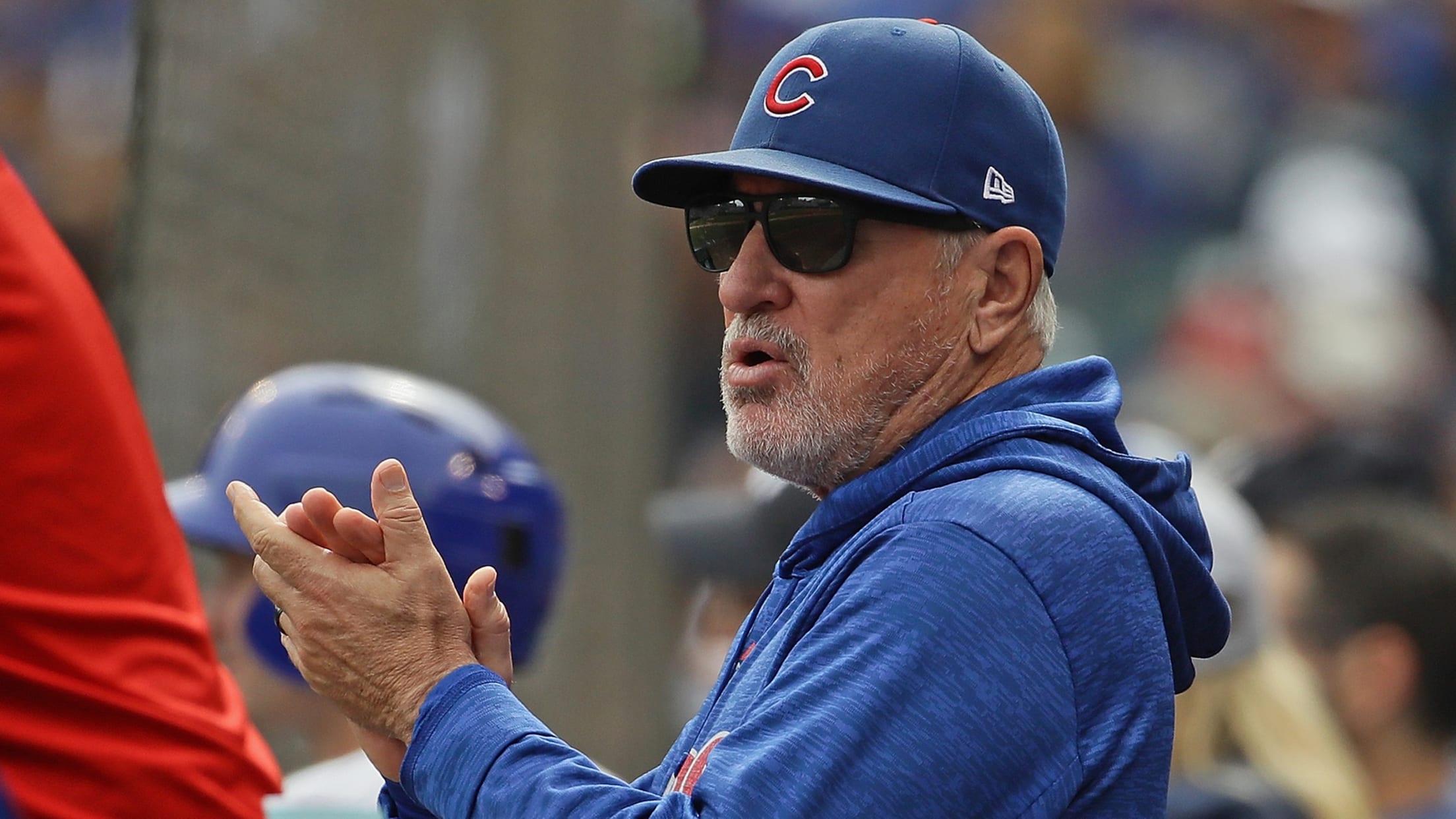 CHICAGO, IL - OCTOBER 01: Manager Joe Maddon #70 of the Chicago Cubs encourages his team during the National League Tiebreaker Game against the Milwaukee Brewers at Wrigley Field on October 1, 2018 in Chicago, Illinois. (Photo by Jonathan Daniel/Getty Images) (Jonathan Daniel/Getty Images)
Joe Maddon is entering the final season of his contract as Cubs manager, but he is viewing the situation from a different perspective. The way Maddon sees things, he has free agency looming, just like a high-profile player in the last year of a long-term deal.During an appearance at a
Joe Maddon is entering the final season of his contract as Cubs manager, but he is viewing the situation from a different perspective. The way Maddon sees things, he has free agency looming, just like a high-profile player in the last year of a long-term deal.
During an appearance at a Thanksmas charity event on Monday for Maddon's Respect 90 Foundation in St. Petersburg, Fla., the Cubs' manager discussed that topic and more with the Tampa Bay Times. It marked Maddon's first public comments on his contract status since Theo Epstein, the Cubs' president of baseball operations, made it known at the General Managers' Meetings earlier this month that the team would not discuss an extension with the manager until later in the 2019 season.
"Players go into that year annually," Maddon told the Times. "Good players go into a season without a contract for the next year. Why would I feel any different as a manager than a good player does, a [Manny] Machado or a [Bryce] Harper, whatever? You could say 'lame duck' or you could use 'free agent.' I think they are both the same term."
Since Maddon arrived in 2015, he has compiled a Major League-high 387 wins, ended the Cubs' 108-year World Series drought and reached the playoffs in four straight years. Last season's 95-win tour, however, was marred by an offensive slide in the second half, culminating in back-to-back losses (in a one-game tiebreaker with the Brewers for the National League Central crown and then an NL Wild Card Game defeat against the Rockies) to abruptly halt the campaign.
Now, Maddon's coaching staff is undergoing changes for the second offseason in a row. The Cubs are in the process of hiring a new pitching coach after Jim Hickey resigned due to personal reasons last week, and they are searching for an assistant hitting coach following Andy Haines' move to be the Brewers' hitting coach. Chicago also dismissed hitting coach Chili Davis and hired Anthony Iapoce, who was a hitting coordinator in the Cubs' farm system from 2013-15.
Maddon noted that he plans to be more involved with the coaches next season.
"That will be the part that will be different," Maddon said. "I've always kind of stayed free of coaching, because I really want to stay out of coaches' way so they can do their job. I've always felt that is the right way to do it. But this year, I'm going to get a little more hands-on involved in actually coaching."
Maddon said that decision is influenced by Epstein saying earlier this offseason that he expects the manager to be "re-energized" by what lies ahead for the Cubs.
"We're not running away from Joe in the least bit," Epstein told reporters at the GM Meetings. "I just think given that we all have things we're working on to get more out of this team -- and to be one game better than we were last year -- this is the appropriate move. We're sort of investing in improvement for this year, and that's where our focus is."