Lineup complaints? Maddon's focus is on Cubs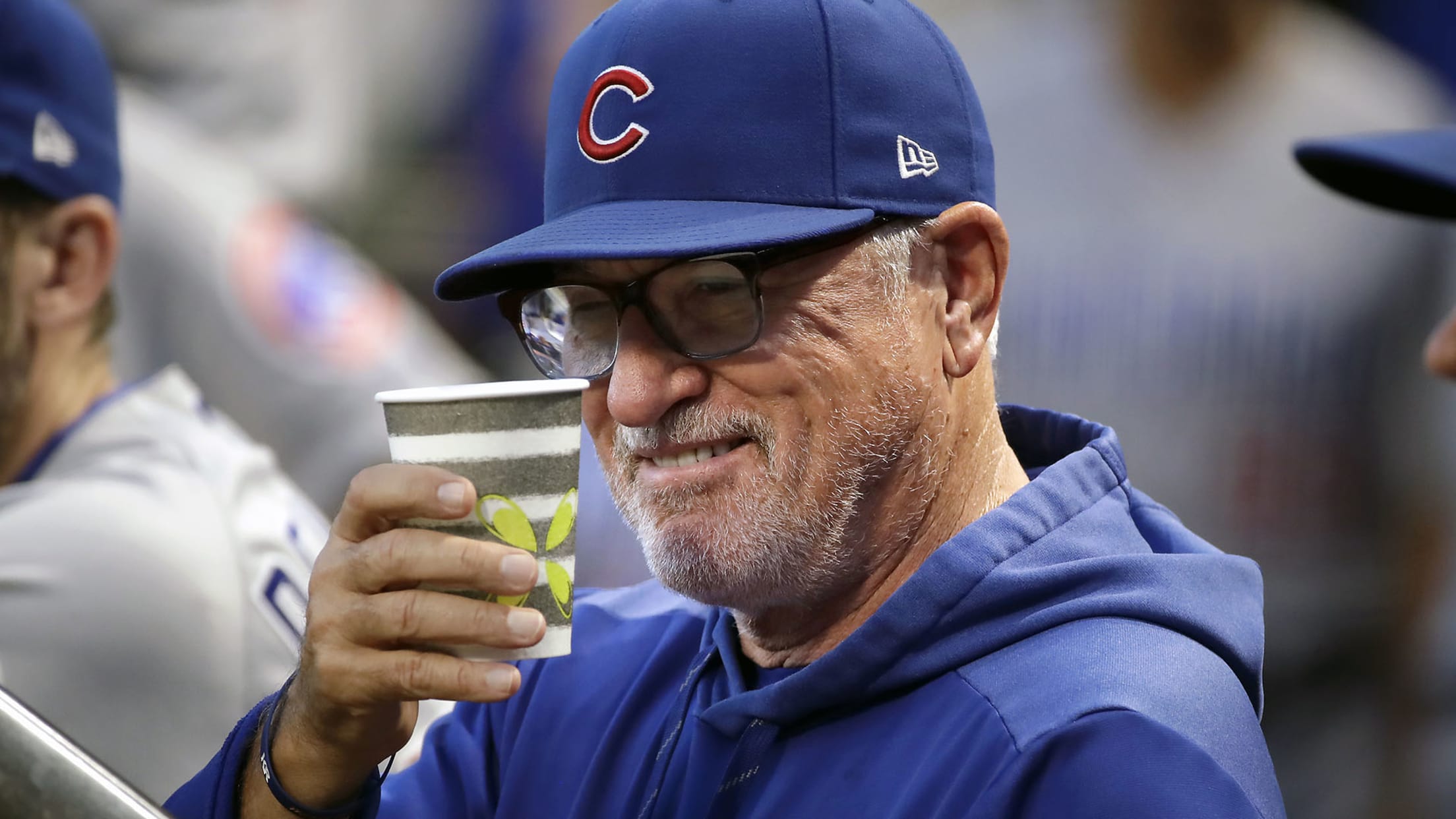 PITTSBURGH -- Cubs manager Joe Maddon understands that the Cardinals will have a National League Central title on the line when Chicago arrives to Busch Stadium this weekend. That will not have much impact on how the manager prepares his lineups. Bring on the complaints. Maddon is focused on what
PITTSBURGH -- Cubs manager Joe Maddon understands that the Cardinals will have a National League Central title on the line when Chicago arrives to Busch Stadium this weekend. That will not have much impact on how the manager prepares his lineups.
Bring on the complaints. Maddon is focused on what is best for the Cubs.
"I will put out the guys that I think are the appropriate guys to play based on what's good for our people -- not for their people," Maddon said prior to Thursday's game against the Pirates. "But, we're going to put a good team out there regardless.
"Of course [people] are going to [complain]. Of course they are. I get it. But, quite frankly, there's certain things I really don't [care] about and that would be one of them."
With the Brewers' win over the Reds on Thursday, Milwaukee pulled within one game of St. Louis for the NL Central crown. The Cubs were officially eliminated from playoff contention on Wednesday night, when the team lost its eighth game in a row.
That skid for the Cubs included a four-game sweep at the hands of the Cardinals last weekend at Wrigley Field that essentially knocked the North Siders out of the division race. Maddon was asked if there would be any sense of payback when Chicago finishes the season in St. Louis.
"I hate having to be motivated through payback," Maddon said following Wednesday's loss. "I would never want that just to be my motivation. That's normally the motivation of a second-tier group. I want us to go play like we always play, just play hard and play it right. Of course we want to win there, of course."
That said, Maddon has a few players he has to hold out of the lineup.
Kris Bryant's season is done due to a right ankle injury and Javier Báez will not be in the lineup due to a still-healing hairline fracture in his left thumb. Maddon will talk things over with Anthony Rizzo (recently sprained right ankle), but the first baseman is likely done for the year. Ben Zobrist and Jason Heyward could be limited in the final series, too.
On the other hand, Maddon said he will play Nicholas Castellanos, who is two doubles shy of becoming the first player since 1936 to reach 60 doubles in a single season. Slugger Kyle Schwarber -- sitting at 37 homers, 28 doubles and 91 RBIs -- is also expected to see action during the St. Louis series.
"You want to win the game. You just don't mail it in, ever," Maddon said. "When we get to St. Louis, I anticipate a little bit more vibe. I'm sure they're going to be on us a little bit, because we're not in it, which is cool. But, for me, my process has been the same."