Maddon sees positives in Rondon's rough night
Arrieta to start Minor League game; Young Cubs graduate from English class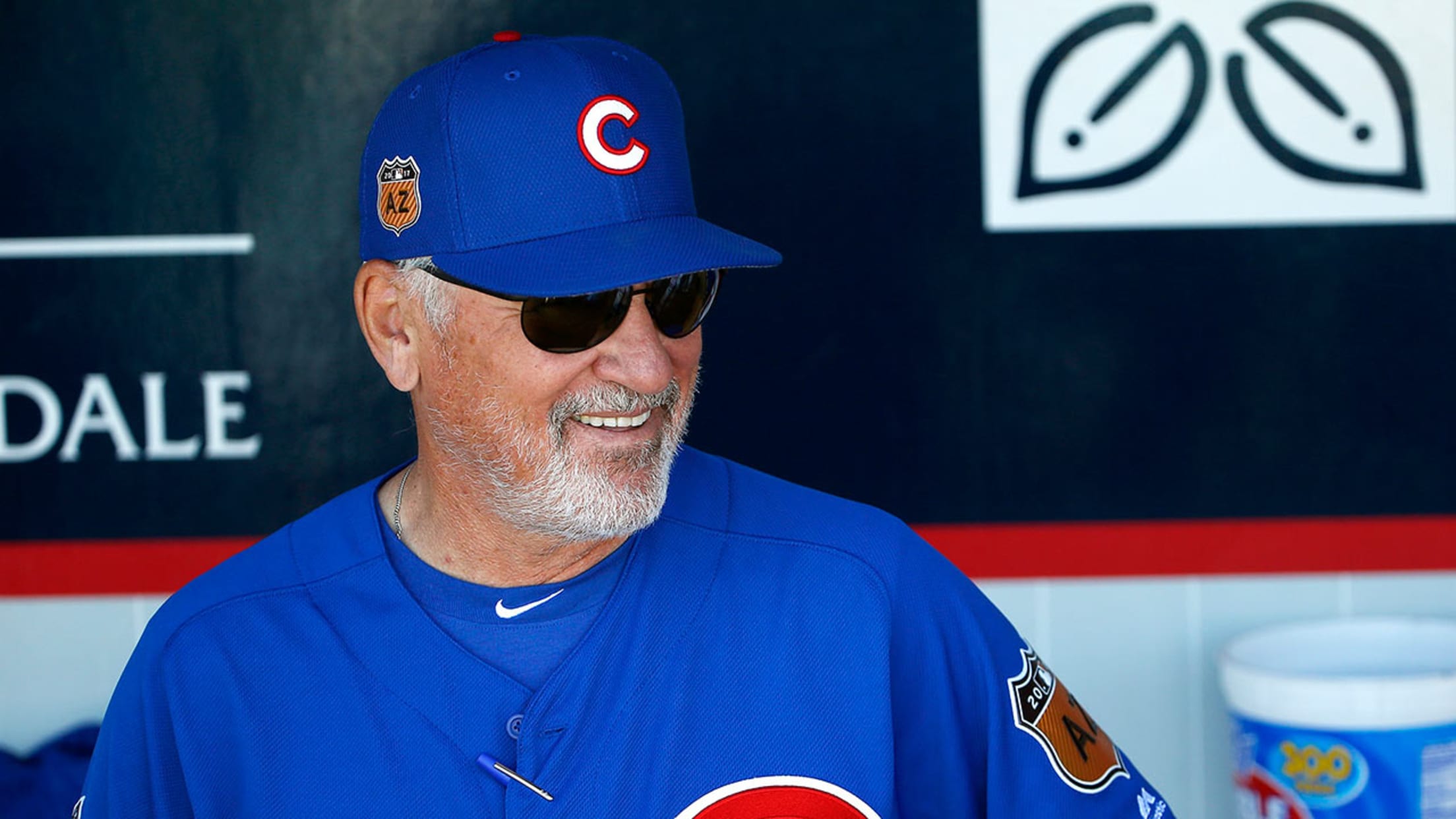 Joe Maddon liked Hector Rondon's velocity in his outing for Team Venezuela on Wednesday. (AP)
MESA, Ariz. -- Hector Rondon's first outing with Team Venezuela wasn't one he'll savor, but Cubs manager Joe Maddon saw positives.Rondon took the loss on Wednesday night, serving up home runs to Adam Jones and Eric Hosmer in the eighth inning of Team USA's 4-2 win in the World Baseball
MESA, Ariz. -- Hector Rondon's first outing with Team Venezuela wasn't one he'll savor, but Cubs manager Joe Maddon saw positives.
Rondon took the loss on Wednesday night, serving up home runs to Adam Jones and Eric Hosmer in the eighth inning of Team USA's 4-2 win in the World Baseball Classic.
"If those [radar] guns were right, physically he looks fine," Maddon said Thursday about Rondon. "It was a matter of execution."
Rondon was sidelined last season because of a strained right triceps. He's had no problems this spring.
"I'm happy with the fact that he appears to be physically well," Maddon said.
• Rather than face the White Sox in Glendale, Ariz., Jacob Arrieta will get a chance to work on his pitches in a Minor League game Friday at the Cubs' complex, beginning at 1 p.m. MST. In two Cactus League starts so far, Arrieta has given up three earned runs on five hits over five innings while striking out six.
• Thursday was a special day for 12 Cubs Minor League players who graduated from English class. They were given bright blue caps and gowns to wear during a ceremony at the team's complex. Each delivered a speech to the other players in English.
Eloy Jimenez, 20, the Cubs' No. 1 prospect on MLB.com's list of top 30 prospects, was among the dozen players. A native of the Dominican Republic, he started English class as soon as he joined the Cubs in 2013, and said he would take lessons every day. Last year, he took English lessons every day he was home for games with Class A South Bend.

Besides the Dominican, the graduates hailed from Venezuela, Panama, Mexico and Taiwan, and included Adbert Alzolay, Miguel Amaya, Jeffrey Baez, Jhonny Bethencourt, Enrique De Los Rios, Greyfer Eregua, Luis Hernandez, Richard Nunez, Carlos Sepulveda, Daury Torrez and Jen-Ho Tseng.
• Cubs fans eager to save the moment when the team won the World Series can purchase a print or original art work by Opie Otterstad, who is in his 15th year as the sanctioned Major League Baseball World Series championship artist. Otterstad has had some of his work in the Cubs' clubhouse this week for players to purchase. The public can see it from April 8-30 at Water Tower Place in Chicago.