Bucs shut down Musgrove for season
Righty's stress reaction, abdominal strain will require 6 weeks rest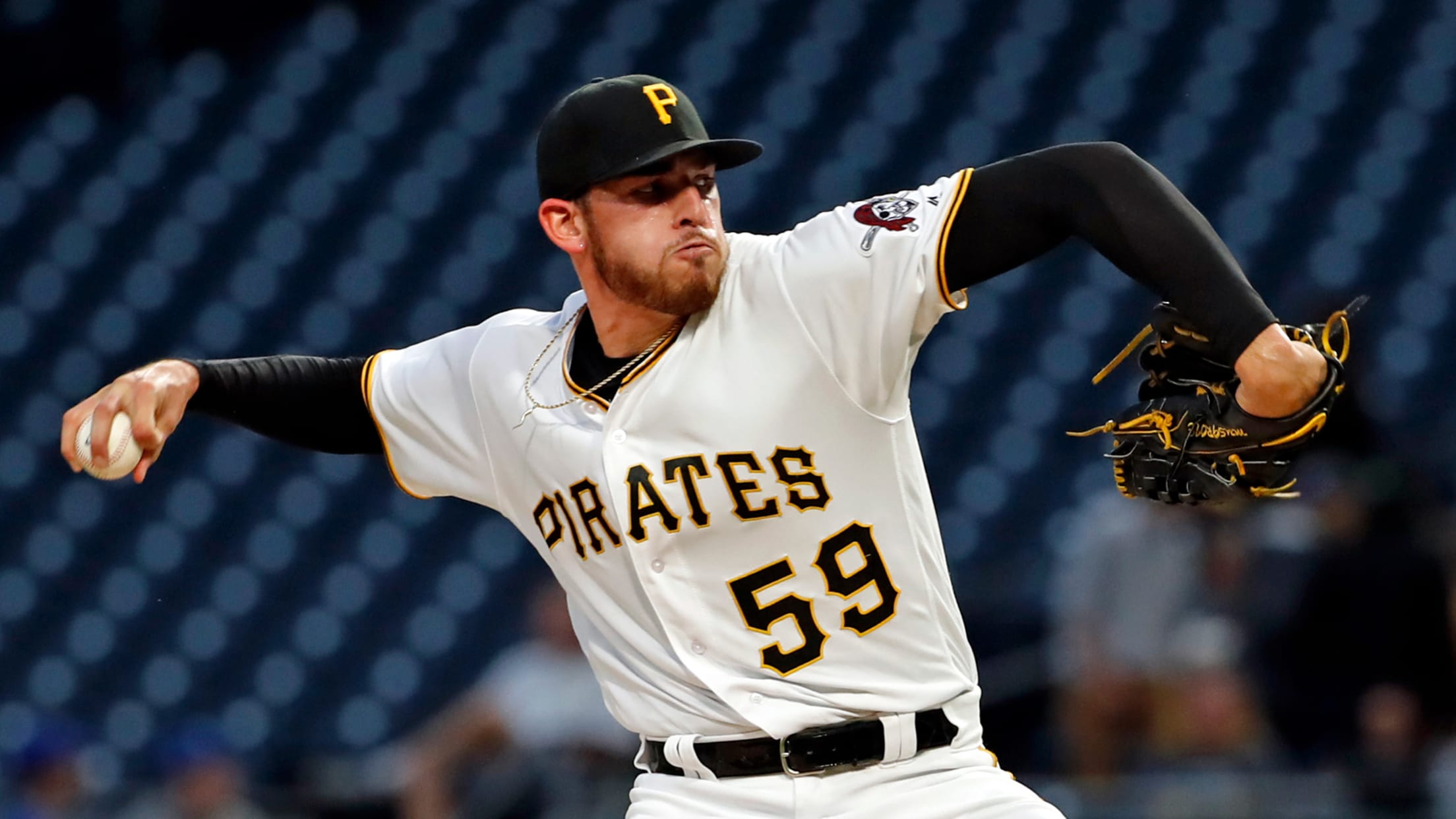 PITTSBURGH -- The Pirates shut down right-hander Joe Musgrove for the rest of the season, announcing on Saturday night during their 3-0 win against the Brewers that he was recently diagnosed with a stress reaction on the front of his pelvic bone and an abdominal wall muscle strain.Musgrove had been
PITTSBURGH -- The Pirates shut down right-hander Joe Musgrove for the rest of the season, announcing on Saturday night during their 3-0 win against the Brewers that he was recently diagnosed with a stress reaction on the front of his pelvic bone and an abdominal wall muscle strain.
Musgrove had been scheduled to pitch Sunday's series finale against the Brewers at PNC Park before making his final start of the season on Friday in Cincinnati. Right-hander Nick Kingham will step into the rotation and start both games.
Musgrove couldn't pinpoint the cause of his injuries but said he began feeling discomfort during his final start before the All-Star break on July 15. With medicine, treatment and rest, he said, he felt "decent" but not fully healthy coming out of the break. Still, Musgrove completed six innings in 10 of his final 11 starts and posted a 4.24 ERA during that stretch.
"Over the course of the last two months, it's kind of just gotten progressively worse," Musgrove said. "With two starts left to go in the season, I don't feel like I'm at the point where I can't go out and pitch. But it is bothering me. It is affecting my delivery a little bit."
In a statement, the Pirates said Musgrove's injuries will require six weeks of "relative rest." After that, he should be able to begin his offseason workouts. It might not be a normal offseason, Musgrove said, but it will be closer to normal.
"With the timeframe given to me on the rest and recovery, [and what] it's going to take to get my body back in shape and allow me to start my training for the offseason, I think now is the time that we need to really stop and give myself the proper amount of time to allow myself to prepare for next year," he added. "If we were in different circumstances where we had a chance for the playoffs or we were in the race, I'd be out there pitching tomorrow. It'd be a different story.
"If we're looking out for next season and what we have in our minds to accomplish next year, I think this is the right move to make."
The Pirates acquired Musgrove in January as part of their return for right-hander Gerrit Cole. Musgrove quickly became part of Pittsburgh's clubhouse culture, instantly fitting in with his fellow starters, but his season was bookended by injuries.
"What he's done, the street cred he's built up in that room, he doesn't have to prove anything to anybody," Pittsburgh manager Clint Hurdle said. "He's proved it since he showed up here, what he wants to do and how he goes about his work. A lot of positive things happened this year as well."
Musgrove's Pirates debut was delayed by a Spring Training shoulder strain, and it will end after 19 starts due to this right side abdominal discomfort. He also missed one start in early July due to a right index finger infection.
After finishing last season in the World Series champion Astros' bullpen, Musgrove was a full-time starter for Pittsburgh. Overall, he recorded a 4.06 ERA, 1.18 WHIP and 100 strikeouts in 115 1/3 innings.
"Did a lot of things good this year, and I feel like I learned a lot from the bad things. I don't feel like it was a wasted year by any means," Musgrove said. "I feel like it was really beneficial for me to get my feet wet and get back into the starting rotation and try to put somewhat of a full year together as a starter."