Pirates place Musgrove on disabled list
Right-hander has right index finger infection; move retroactive to Saturday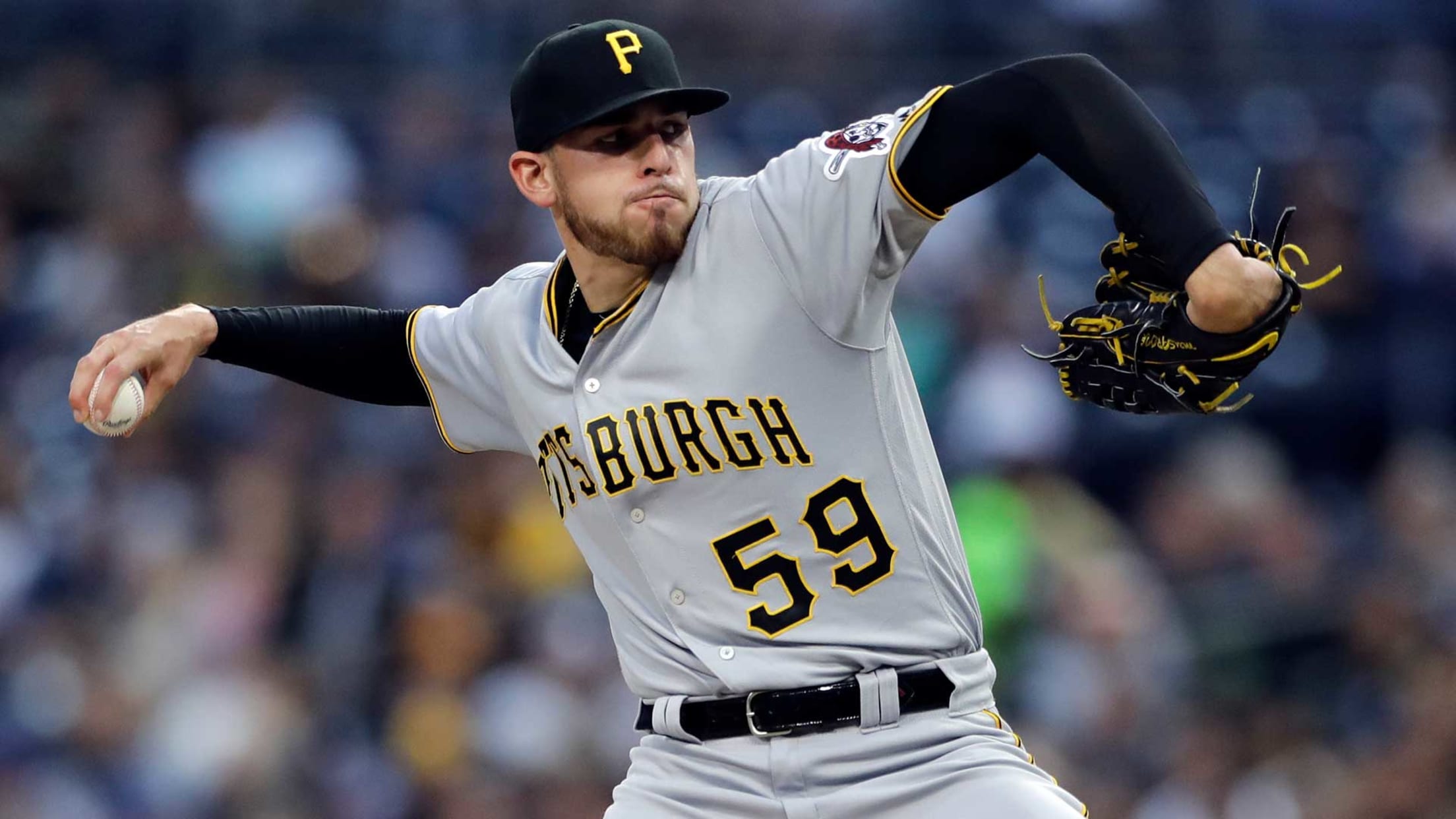 LOS ANGELES -- The Pirates put right-hander Joe Musgrove on the 10-day disabled list on Tuesday, less than 24 hours before his scheduled start against the Dodgers, due to a right index finger infection. Right-hander Clay Holmes will start the series finale on Wednesday at Dodger Stadium in Musgrove's place.Musgrove
LOS ANGELES -- The Pirates put right-hander Joe Musgrove on the 10-day disabled list on Tuesday, less than 24 hours before his scheduled start against the Dodgers, due to a right index finger infection. Right-hander Clay Holmes will start the series finale on Wednesday at Dodger Stadium in Musgrove's place.
Musgrove is eligible to return on July 10 because his DL assignment was made retroactive to Saturday, a day after his start in San Diego. Sitting in the dugout during Saturday's game, Musgrove felt some discomfort in the corner of his nail but couldn't figure out why. It only got worse over the last few days, swelling to the point that Musgrove has been unable to play catch.
"We figured it's best not to pitch. I don't feel like I can execute pitches well," Musgrove said. "I haven't thrown in a couple days because I've been trying to let it recover a little bit."
Musgrove is coming off an excellent start at Petco Park on Friday in front of his family and friends. The right-hander fired seven scoreless innings and struck out five while picking up his first win since May 30. The 25-year-old has made only seven starts this season after sitting out nearly two months with a strained shoulder. He hopes he will have to miss only one turn through the rotation.
"It sucks. It's such a stupid injury," Musgrove said. "I don't know what I could have done, really, to prevent it. It's frustrating to be back on the DL again and miss another start, especially coming off the one I just had. I felt like it was something I could build on, and I hate to do that to Clay on one day's notice."
The Pirates did not immediately make a corresponding move, so they can add a player to their active roster before Wednesday's game. With Holmes moving out of the bullpen to make his first Major League start, they could recall another reliever to give them additional relief depth.
The Pirates added Holmes to their bullpen on June 24, which is also the last day he pitched. He threw two efficient, scoreless relief innings in that outing but remained active, albeit not in games. Holmes threw a bullpen session after Monday's game to prepare for his start on Wednesday.
"I'm really happy with where I'm at. I feel like I'm the most prepared I could be," Holmes said. "It's just a matter of going out, enjoying it and having fun, showing everyone what I can do. … It'll be a good time to hopefully go out and get a win in this series."
Holmes' last start came on June 19 for Triple-A Indianapolis, capping a strong month. Holmes went 4-0 with a 0.71 ERA and 28 strikeouts in 25 1/3 innings over his last four starts for Indianapolis. He'll face a significant challenge, to put it mildly, going up against a Dodgers lineup that scored 25 runs in the first two games of the series.
"I'm going to stick to my strengths. I get the ball on the ground, so that's what I'm going to try to do," Holmes said. "I have four pitches that I believe can get any hitters out. I'll go challenge them with my best stuff and see where it takes me."