Musgrove undergoes abdominal surgery
Right-hander expected to be on schedule for Spring Training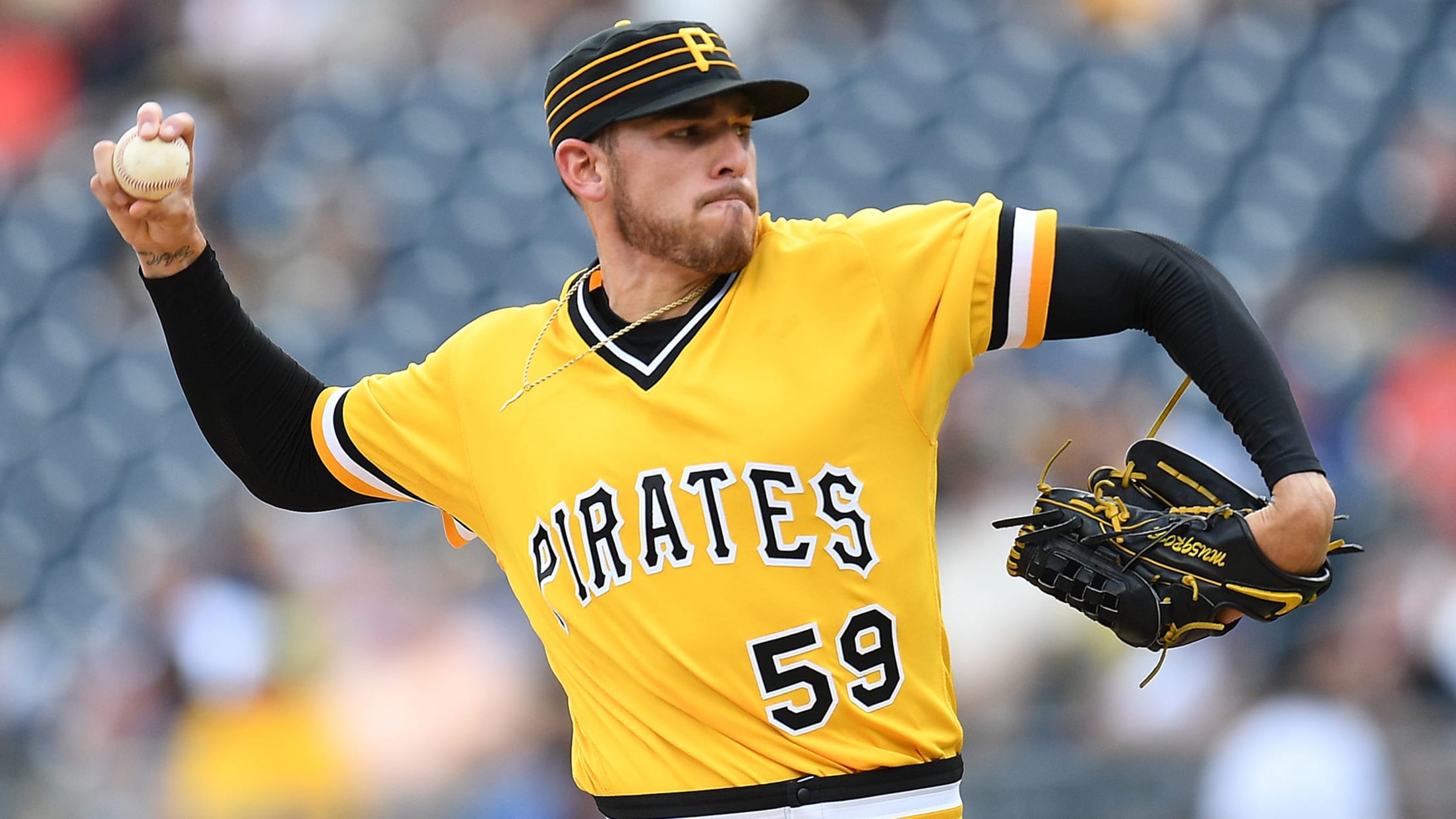 PITTSBURGH -- Pirates right-hander Joe Musgrove underwent abdominal surgery Friday, the club announced.Musgrove was shut down in late September due to an abdominal wall muscle strain and a stress reaction on the front of his pelvic bone. The Pirates initially said that Musgrove's injuries would be treated with six weeks
PITTSBURGH -- Pirates right-hander Joe Musgrove underwent abdominal surgery Friday, the club announced.
Musgrove was shut down in late September due to an abdominal wall muscle strain and a stress reaction on the front of his pelvic bone. The Pirates initially said that Musgrove's injuries would be treated with six weeks of "relative rest," but Musgrove left open the possibility that surgery would be required. Musgrove's recent reexaminations revealed "less than the desired amount of clinical healing," according to a statement released by the club.
Thank you to all for the well wishes! Dr. Smith and his team did an excellent job on my surgery this morning. This is gonna be a quick recovery and I look forward to being back in the gym… https://t.co/zvfoT9hh4k

— Joe Musgrove (@ItsbuccnJoe59) October 19, 2018
The surgery was performed by Dr. Craig Smith in Los Angeles to repair Musgrove's abdominal wall and help heal his stress reaction. The typical recovery timeframe would allow Musgrove to begin full offseason training workouts in approximately six weeks. The Pirates' statement said they anticipate Musgrove "will be on, or close to, a regular schedule" for Spring Training.
When he was shut down, Musgrove said he couldn't identify the cause of his injuries, but said he began to feel discomfort during his final start before the All-Star break. Still, he was able to complete six innings in 10 of his final 11 starts, while posting a 4.24 ERA during that stretch.
"Over the course of the last two months, it's kind of just gotten progressively worse," Musgrove said on Sept. 22. "With two starts left to go in the season, I don't feel like I'm at the point where I can't go out and pitch. But it is bothering me. It is affecting my delivery a little bit."
The Pirates acquired Musgrove from the Astros in January, one of four players they received in exchange for right-hander Gerrit Cole. His first season in Pittsburgh began and ended with injuries, however, as he was delayed in Spring Training by a shoulder strain.
Overall, Musgrove posted a 4.06 ERA, 3.59 FIP and 1.18 WHIP with 100 strikeouts in 115 1/3 innings over 19 starts for the Pirates. Assuming he is ready for Opening Day, Musgrove is expected to break camp in Pittsburgh's rotation along with Jameson Taillon, Trevor Williams, Chris Archer and Ivan Nova.