Nathan, ex-president Bell next Twins HOFers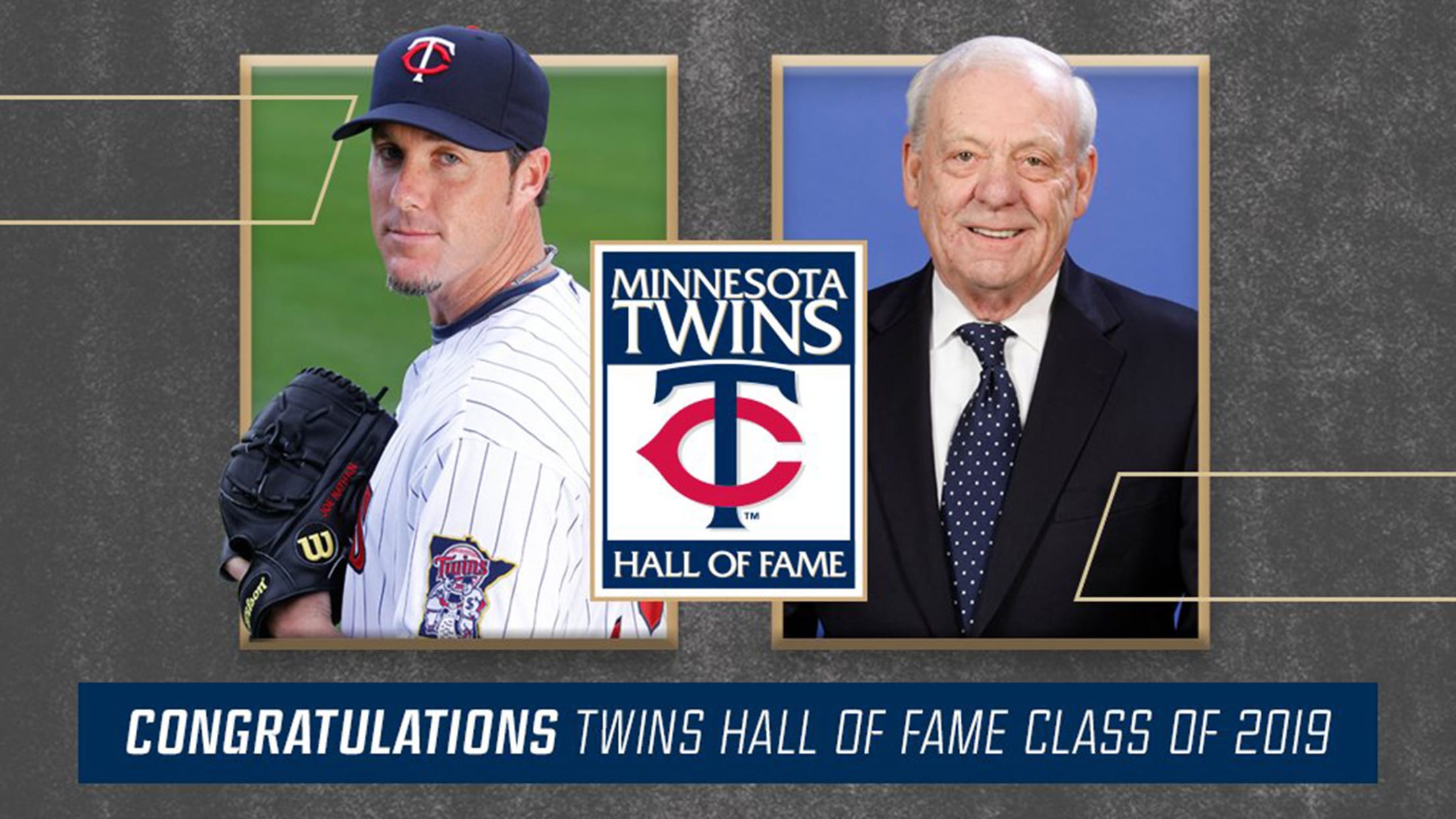 MINNEAPOLIS -- When Joe Nathan was traded to the Twins in 2004, he was just hoping to have a chance to pitch in the late innings. Fifteen years later, he's the team's all-time saves leader and, now, one of the newest members of the Twins Hall of Fame.The Twins announced
MINNEAPOLIS -- When Joe Nathan was traded to the Twins in 2004, he was just hoping to have a chance to pitch in the late innings. Fifteen years later, he's the team's all-time saves leader and, now, one of the newest members of the Twins Hall of Fame.
The Twins announced Friday that Nathan and former team president Jerry Bell will become the 32nd and 33rd members of the Twins Hall of Fame. They will be inducted during separate pre-game ceremonies Aug. 3-4 before the Twins host the Kansas City Royals.
"The Pohlad family and entire Minnesota Twins organization would like to offer congratulations to Joe Nathan and Jerry Bell on their well-deserved election to the Twins Hall of Fame," Twins president and CEO Dave St. Peter said. "Joe and Jerry both made significant contributions to the Twins organization over an extended period of time. Election to the Twins Hall of Fame only further cements their place among the greats of this franchise."
Nathan and Bell were notified of the honor in phone calls from Twins legend Rod Carew, who was in the inaugural class of Twins Hall of Famers.
"When you get a call from Dave St. Peter and Rod Carew in the middle of January, it's a good thing," Bell said. "To me, having watched Rod play baseball at Metropolitan Stadium and admiring him my whole baseball life, it was just a thrill beyond expectations."
Bell became the third president in Twins history prior to the 1987 season, and he was a part of the team's two World Series championships in '87 and '91 during his 16-year tenure. He also oversaw the development and construction of both Target Field and the team's Spring Training complex in Fort Myers, Fla.
Nathan spent seven seasons with the Twins from 2004-11 as part of his 16-year Major League career, which also included stints with the Giants, Rangers, Tigers and Cubs. During his Twins career, he was 24-16 with a 2.16 ERA and a team-record 260 saves.
Nathan was part of four American League All-Star teams while with the Twins and won three AL Central championships in Minnesota, including the dramatic finish to the 2009 regular season, when the Twins beat the Tigers in a tiebreaker for the division crown.
"I always say that's probably the best game that I've ever been a part of," Nathan said. "I know I've heard from a lot of people that tend to agree with me, whether they were sitting at home watching it or there. That was just one of those games where it seemed -- from the first inning all the way through to the 12th -- it sounded like it was two outs, two strikes in the ninth inning."