Smith throws bullpen session, makes progress
Marisnick 'sore,' day to day after getting hit by pitch on Monday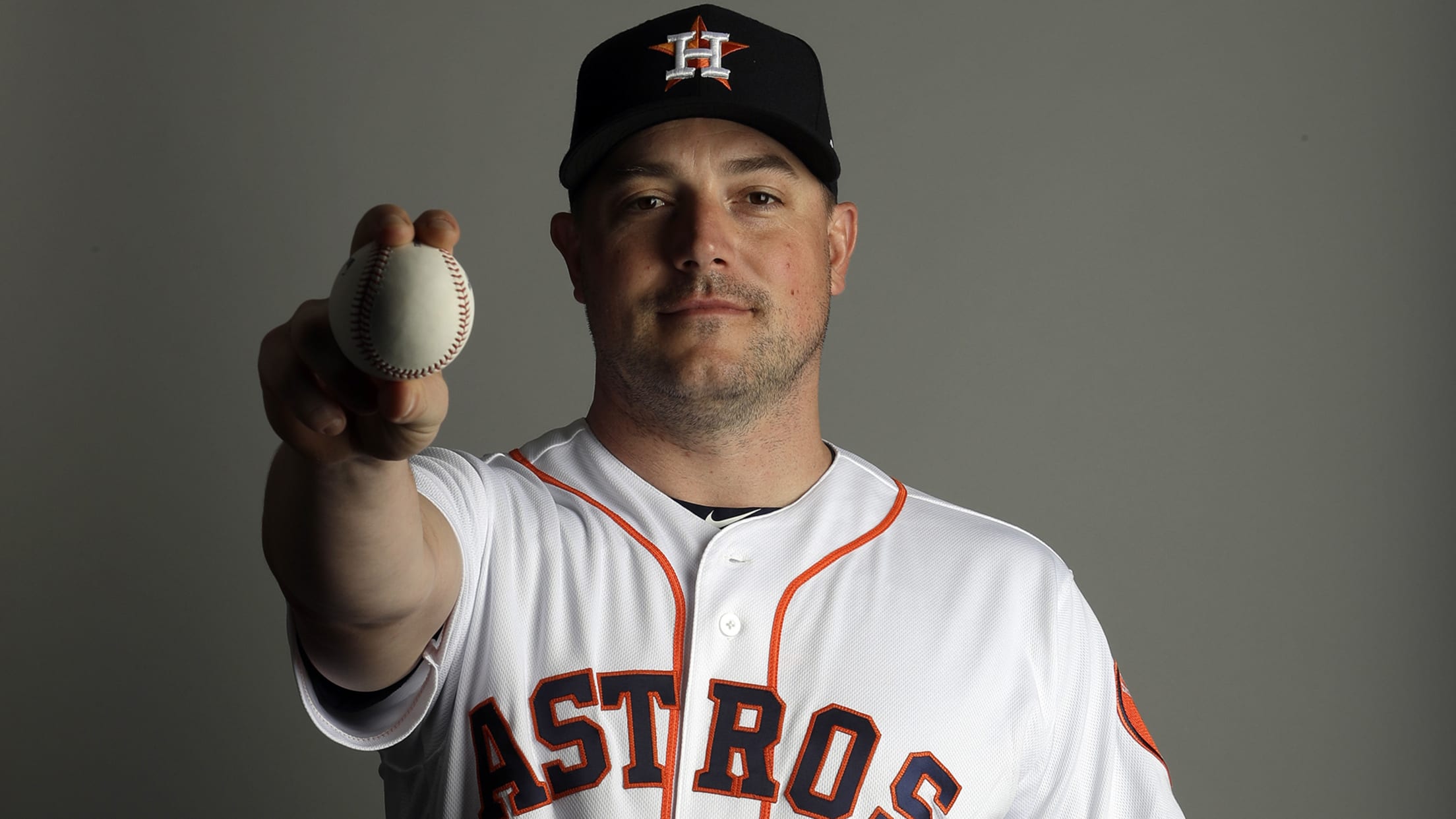 DETROIT -- It's been a long road to recovery for Astros pitcher Joe Smith, but the veteran right-hander is one step closer to returning to action. Smith threw off a mound in a bullpen session Tuesday afternoon ahead of Houston's 11-4 win over the Tigers at Comerica Park. It's another
DETROIT -- It's been a long road to recovery for Astros pitcher Joe Smith, but the veteran right-hander is one step closer to returning to action.
Smith threw off a mound in a bullpen session Tuesday afternoon ahead of Houston's 11-4 win over the Tigers at Comerica Park. It's another major step as the 35-year-old Smith continues to recover from offseason Achilles surgery in his left foot.
"It's awesome for him and he's worked really hard," manager AJ Hinch said. "As a veteran guy, all he wants to do is pitch."
Hinch noted it wasn't the first time Smith had thrown off a mound since rehabbing the injury, but said it was still a significant step. Smith went through running drills on the field last Saturday, and is progressing through treatment well.
"He's thrown off the mound a couple times now," Hinch said. "This was a little more aggressive. I think he can do anything we ask him to do. We're going to incorporate a little bit more mobility around the mound."
Hinch said Smith will likely throw another bullpen session during the team's upcoming trip to Boston and, barring a setback, could be ready to face live hitters if all goes well. Hinch also said that due to the nature of the injury, it's currently still too soon to determine a more detailed timetable for his return.
"I think his schedule is based on the different things he's having to do," Hinch said. "He's not anywhere close to game action yet, so until we get into a game we won't know that. … we don't really have a schedule we're trying to hit."
Worth noting
Jake Marisnick is day to day after he was hit on the left elbow by a pitch during the ninth inning of Monday's 8-1 win over the Tigers. Marisnick, however, stayed in the game, stole second and eventually scored in the three-run frame against reliever Garrett Reed.
Hinch said Marisnick wanted to play Tuesday but was held out of the lineup for precautionary reasons. Hinch expects Marisnick should be fine to play again in the series finale on Wednesday.
"He's pretty sore," Hinch said. "I told him last night I planned on playing him but I was going to give him a day to recover. He got checked out, everything's fine. He's going to be pretty sore — that was pretty nasty off the elbow. So he'll be available. He tried talking his way into the lineup last night before we even left, but he'll be back in there [Wednesday] with [Justin Verlander] starting."