Bart headlines Giants' impressive farm system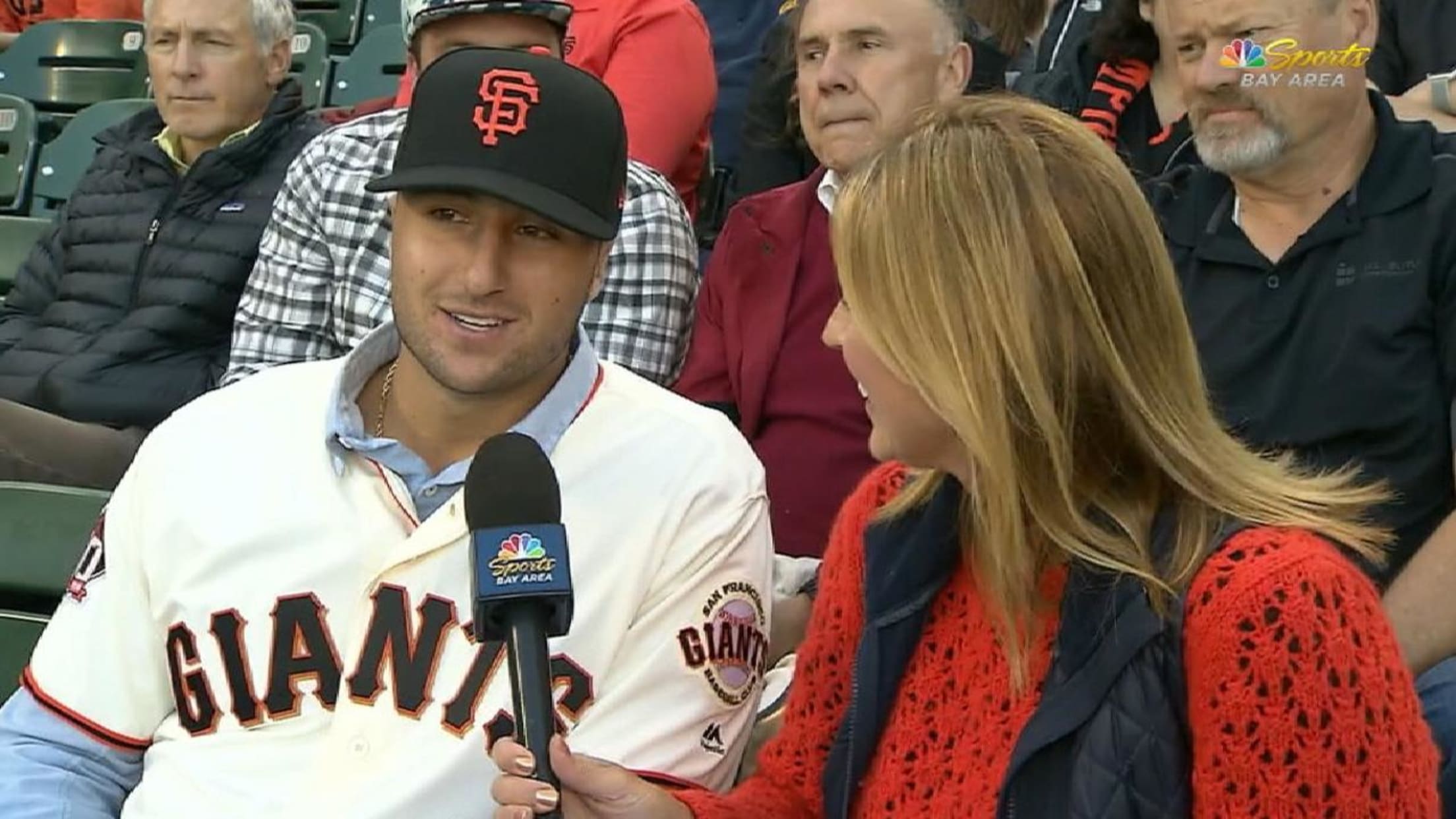 SAN FRANCISCO -- On Saturday, as the Giants celebrated a historic run of World Series championships ('10, '12, and '14) with three new Wall of Fame inductees, it was impossible not to think about the Giants' present and future.Before Sunday's series finale against the Brewers, the Giants were 7 1/2
SAN FRANCISCO -- On Saturday, as the Giants celebrated a historic run of World Series championships ('10, '12, and '14) with three new Wall of Fame inductees, it was impossible not to think about the Giants' present and future.
Before Sunday's series finale against the Brewers, the Giants were 7 1/2 games behind the Los Angeles Dodgers in the National League West -- their largest deficit of the season.
And while the future might not be entirely in San Francisco the remaining two months of the season, it can be found in MLB Pipeline's latest ranking of the Giants' farm system.
Joey Bart's name has recently become synonymous with the future. A catcher from Georgia Tech, the No. 2 overall pick in the 2018 MLB Draft immediately became the organization's top prospect, and is ranked No. 36 on MLB Pipeline's Top 100.
Merely days before he was inducted onto the Wall of Fame on Saturday, Ryan Vogelsong, whose baseball career lives on as a special-assistant with the Giants, was in Salem, Ore., watching Bart.
"I didn't see any [home runs]," Vogelsong said. "But I saw a couple lasers, that's for sure."
The 21-year old has hit nine home runs in 19 games and posted a .338/.388/.779 slash line.
"He had an off day when I was there too," Vogelsong added. "But he probably would have hit [a home run]"
Bart is joined on MLB Pipeline's Top 100 by 18-year-old outfielder Heliot Ramos, ranked No. 87. The 19th overall pick in the 2017 MLB Draft, Ramos has collected 87 hits in 93 games for Class-A Augusta.
Outfielder Steven Duggar, right-hander Shaun Anderson and outfielder Chris Shaw rounded out the Giants' top five prospects. Duggar has hit safely in five consecutive games for the Giants as he continues to audition in center field.
Anderson and Shaw are both contributing in Triple-A Sacramento.
Bart visited AT&T Park in early June, and he was on the cover of Baseball America in July. Bart was asked when he would like to make his Major League debut, and the star prospect said hopefully soon.
"I'd love to be out here as soon as possible," he said, "but I trust the staff will put me in the best position."
With their present in flux, the Giants have watched their cornerstone prospect embark on his career with a start they may have envisioned.
Martin Oppegaard is a reporter for MLB.com based in the Bay Area. Follow him on Twitter at @MartinOppegaard.