Coppolella can't see Braves trading Teheran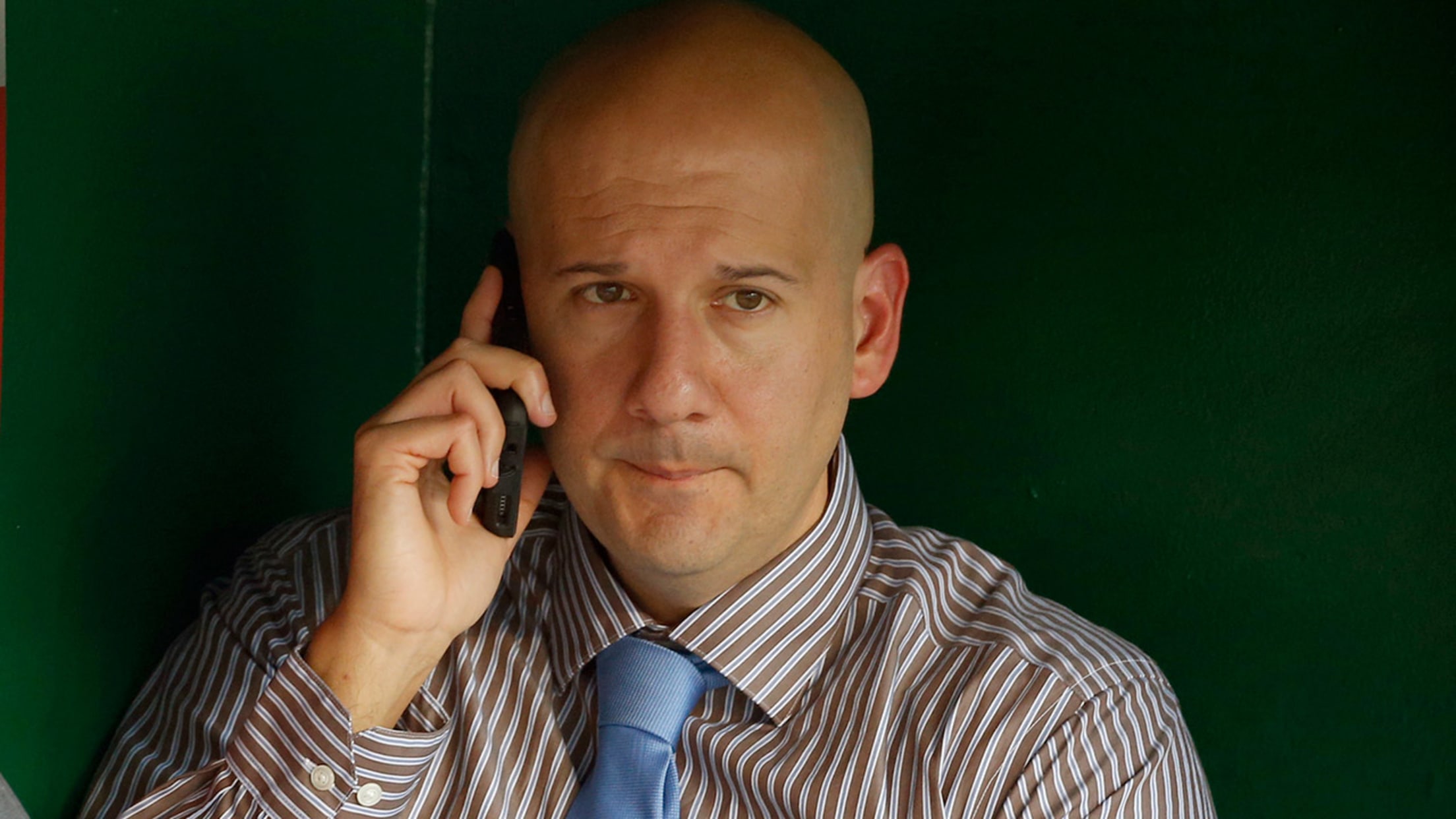 Braves GM John Coppolella answered Twitter questions from fans on Friday afternoon. (AP)
ATLANTA -- Along with creating some laughs courtesy of the candid responses he provided during his #AskCoppy Twitter Q&A on Friday afternoon, Braves general manager John Coppolella stoked more interest on the trade front and essentially admitted that a Freddie Freeman trade might not be the only deal that would
ATLANTA -- Along with creating some laughs courtesy of the candid responses he provided during his #AskCoppy Twitter Q&A on Friday afternoon, Braves general manager John Coppolella stoked more interest on the trade front and essentially admitted that a Freddie Freeman trade might not be the only deal that would come at the expense of his right arm.
When asked if Arodys Vizcaino and Julio Teheran are in the Braves' future, Coppolella responded with: "Yes. I don't see us trading Teheran at this point, he's almost into "right-arm" type status for us now."
During this past offseason, Coppolella said he'd trade his right arm before he traded Freeman. Now after watching a rejuvenated Teheran provide consistent encouragement over the past two months, the Braves GM seems intent on placing both his first baseman and right-handed veteran in the "essentially untouchable" category.
Accounting for the Braves' recent history, it is necessary to include "essentially" in front of untouchable to guard against the possibility that a general manager might be willing to offer something that would rival Dansby Swanson, Ender Inciarte and Aaron Blair -- the package gained when Coppolella traded Shelby Miller to the D-backs in December.
Teheran has posted a 1.89 ERA over his past 12 starts and he is owed an average annual salary of $9.3 million through the end of the 2020 season. Thus there will certainly be some teams that show interest, but it seems doubtful the Braves will get the return they are seeking for the 25-year-old right-hander.
There are still some reservations about Teheran, who within this 12-start span has produced a 3.40 FIP -- a stat that measures what a pitcher's ERA would have been if he were to have experienced league average results on balls in play. It focuses solely on the events a pitcher has the most control over -- strikeouts, unintentional walks, hit-by-pitches and home runs. Opponents have also produced a .196 BABIP (batting average on balls in play) -- more than .100 points below the league average.
Still if the Braves were to trade Teheran, they would be removing the experienced and reliable element that exists within their young starting rotation. Thus there would understandably be some reluctance to potentially set back the rebuilding process another year at the expense of what it's been built around -- starting pitching.
"I don't see us trading Julio," Coppolella said in response to another #AskCoppy question.
While Teheran and Freeman might be as safe as any established Braves veteran has been since the end of the 2014 season, Vizcaino certainly seems to be Coppolella's most valuable trade chip. The 25-year-old closer has produced a 1.80 ERA and limited opponents to a .209 batting average over the 65 innings completed dating back to his 2015 season debut.
The Braves' top potential return would likely come from any deal involving Vizcaino or possibly some of the prospects they have compiled over the past two years. But if right-handed pitcher Bud Norris and shortstop Erick Aybar extend their recent success, both could also bring a respectable return via trade.
Mark Bowman has covered the Braves for MLB.com since 2001.