Danks has no hard feelings for White Sox
Veteran left-hander released Tuesday after 10 seasons with South Siders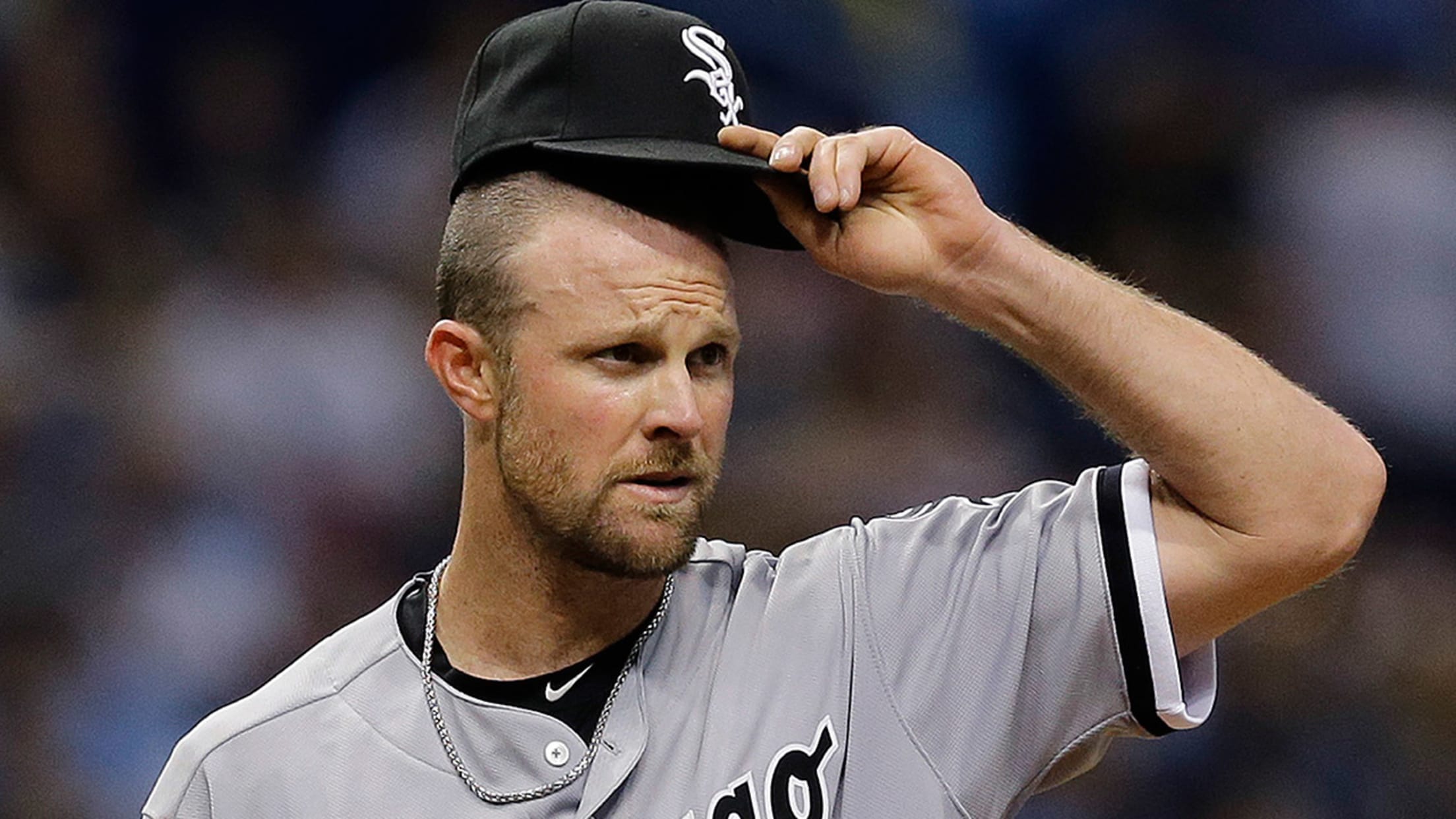 "All in all, I got to live a dream" said John Danks. "Got to play a game. … I'm a very blessed man." (AP)
CHICAGO -- John Danks is not done with baseball.And despite being designated for assignment Tuesday by the only team he's known at the Major League level for the past decade, the affable 31-year-old certainly is not done with the White Sox."It's been a great month, aside from four starts," said
CHICAGO -- John Danks is not done with baseball.
And despite being designated for assignment Tuesday by the only team he's known at the Major League level for the past decade, the affable 31-year-old certainly is not done with the White Sox.
"It's been a great month, aside from four starts," said Danks during a conference call Wednesday from his Nashville, Tenn., home. "I wish those guys nothing but the best. I'm a Sox fan for sure.
"We are having fun. Those guys are a blast to be around," added Danks, who mentioned that leaving the great team chemistry was the toughest part of his departure. "Just the energy that gets brought in every day and the camaraderie and the trust in each other. You can see that on the field. Guys are willing to give themselves up for the better of the team. They do that because the other guy behind them does the same thing."
When Danks mentions "four starts," he's referring to his four trips to the mound that resulted in four losses, 18 earned runs and 39 baserunners allowed over 22 1/3 innings. Danks, who made 247 career starts for the South Siders, has said numerous times that he felt healthy and had no lingering effects from the arthroscopic shoulder surgery he underwent in 2012.
There wasn't even a question of mechanics issues. Danks' location consistently was off, and with a fastball averaging a career-worst 87.1 mph (per Fangraphs), precious little room for error existed.
"My stuff is not of the kind where I can get behind in the count," Danks said. "I wasn't able to throw Strike 1 before the count got to 2-0. I just had to be able to throw more strikes consistently, and I wasn't able to do that.
"The way my April went and the way the team is playing, I can't fault anybody with the decision they made. It's a win-now league, and I wasn't helping the team win.
"You can't go out there with four-fifths of a rotation. I totally understand that," Danks said. "It all starts with starting pitching. We've been told that since we were young. In order to win this thing, you have to have five starters giving you a shot every night out. Unfortunately, I wasn't doing that in April."
Danks entered this season with at least 30 starts and 200 innings as his target. He didn't expect to get four starts and be moved, but after giving up six runs in five innings during his most recent start in Baltimore, the veteran had an idea something was coming.
Staying in shape stands as priority No. 1 for Danks, who is still owed close to $11.9 million by the White Sox. He hopes another team will call, but if that phone never rings, he'll have many fond memories of growing up and competing with the White Sox.
"I've certainly had a lot of good times," Danks said. "Some tough times, some struggles, but all in all, I got to live a dream. Got to play a game, and yeah, I'm a very blessed man. I worked as hard as I know how and did my very best every time out. That's really all I could promise. I don't have any regrets."