Lester shines in Opening Day tuneup
Cubs lefty strikes out six Reds in solid 6 2/3 innings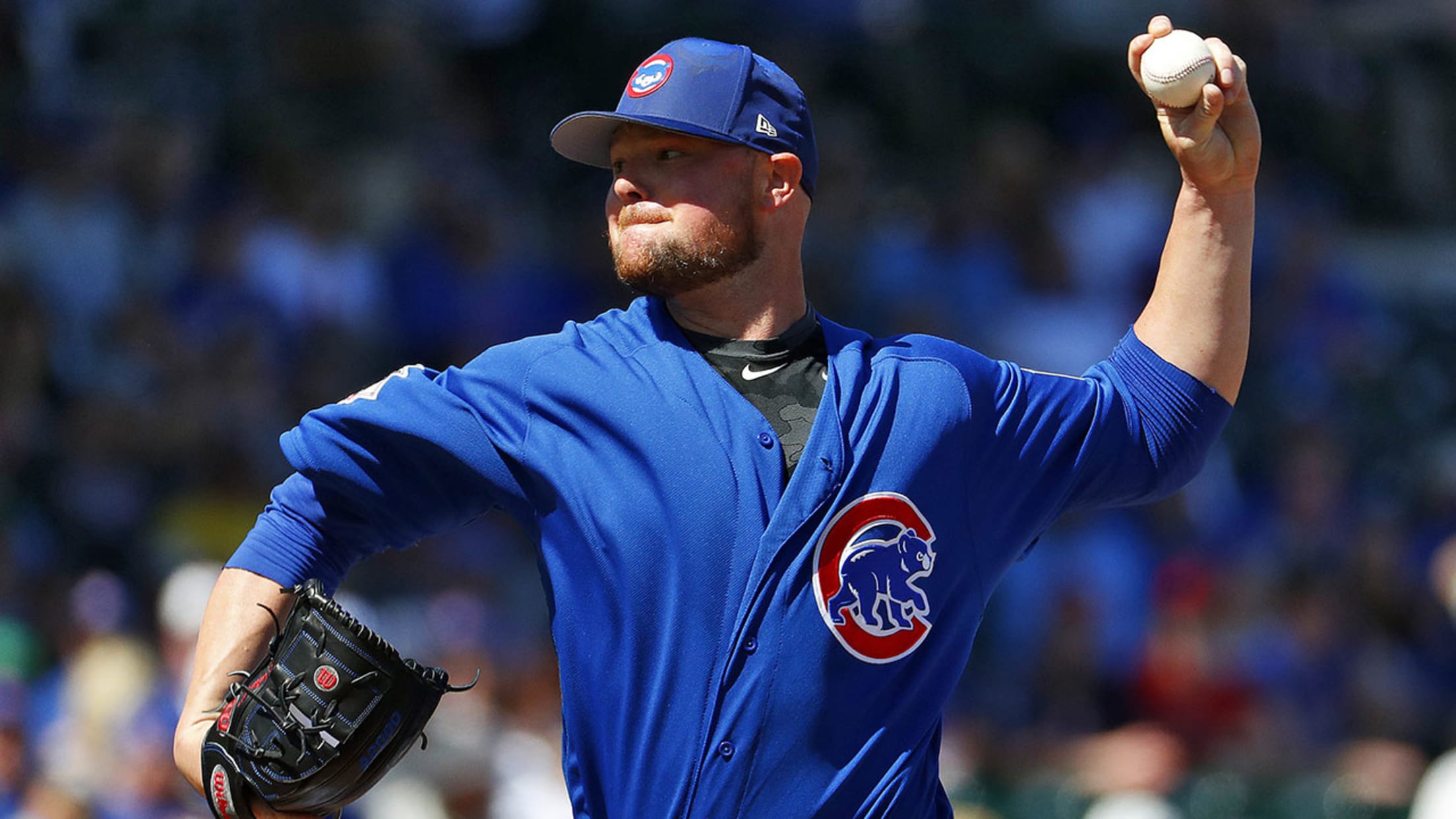 GOODYEAR, Ariz. -- It didn't matter to Jonathan Lester, the Cubs' Opening Day starter, that he faced a National League Central rival on Monday. His goal was to throw 100 pitches or go seven innings, work on his fastball command and come out of the outing healthy, and the lefty
GOODYEAR, Ariz. -- It didn't matter to Jonathan Lester, the Cubs' Opening Day starter, that he faced a National League Central rival on Monday. His goal was to throw 100 pitches or go seven innings, work on his fastball command and come out of the outing healthy, and the lefty did all that.
Lester tuned up for the season by striking out six over 6 2/3 innings in the Cubs' 5-4 victory over the Reds. Making his fourth spring start, Lester scattered nine hits and walked one. He has 15 strikeouts in 16 innings this spring.
:: Spring Training coverage presented by Camping World ::
"I feel good physically, and tonight I felt was a good step with fastball command and being able to do some of the things we talked about after last game," Lester said.
Spring Training:Info | Tickets | Schedule | Gear
He got some help, as center fielder Ian Happ made a nice running catch of Phil Gosselin's fly ball to end the third inning and catcher Willson Contreras threw out two potential basestealers.
"I love our defense," Lester said. "It's just a matter of us not allowing the ball to go over the fence."
Lester most likely will face the Reds on April 3 in his second regular-season start. Seeing them now doesn't really help him.
"In spring, you get into a start like this and you start asking for information from [coach Mike Borzello], and we're not there yet," Lester said. "We're, more or less, 'Let's get the ball down, let's move it strike one.' It's the basics of pitching, and when we get into the season and can execute to the side of the plate we want to, then you worry about game plans. Right now, it's about being healthy and getting through it."
Lester helped himself in the second inning with an RBI single, but he took the safe route in the sixth inning against the Reds' hard-throwing Tanner Rainey, who struck out Lester looking.
"That guy was throwing too hard for me," Lester said of Rainey. "For the third at-bat of spring, I didn't want to mess around with 100 [mph]. I turned to [Reds catcher Devin Mesoraco] after the first pitch and said something that I can't say on camera. [Mesoraco] goes, 'Yeah, it's 100,' and I said, 'OK,' and just took the rest. I'm good with that."
Lester will make one more exhibition start on Saturday before his Opening Day assignment March 29 against the Marlins.
"It's been a great camp, run very smoothly, very crisp," Lester said. "I like where we're at. These guys, knowing these young guys [on the Cubs] and how they operate, they'll be amped up and ready for Opening Day."