Papelbon proud to support fight against cancer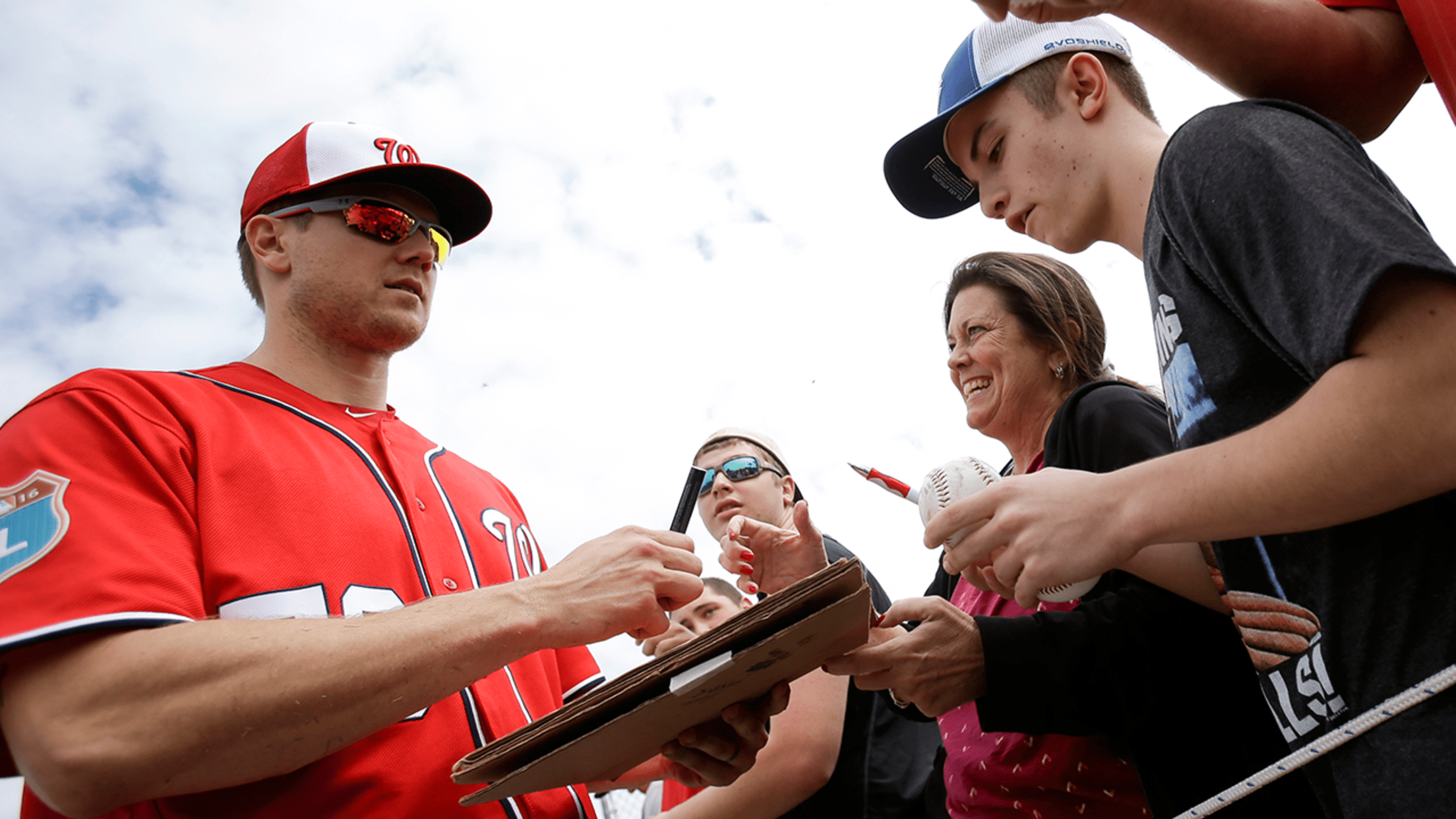 Jonathan Papelbon lent his support at the 29th annual Leukemia Ball in Washington. (AP)
VIERA, Fla. -- Jonathan Papelbon flew back to Washington on Saturday for the 29th annual Leukemia Ball, held by the Leukemia and Lymphoma Society, at the DC Convention Center where he and his wife, Ashley, donated $25,000 to the fund."I've been touched by so many friends and family with Lymphoma
VIERA, Fla. -- Jonathan Papelbon flew back to Washington on Saturday for the 29th annual Leukemia Ball, held by the Leukemia and Lymphoma Society, at the DC Convention Center where he and his wife, Ashley, donated $25,000 to the fund.
"I've been touched by so many friends and family with Lymphoma or Leukemia, teammates, and it was just like a home run," he said. "Me being part of this organization and it just clicked. Everything seemed right."
Soon after Papelbon was traded to the the Nationals last year just prior to the July 31 non-waiver Trade Deadline, he ended up meeting with a member of LLS. It did not take long before the Papelbons joined the organization, which they considered a perfect fit.
Last September, Papelbon made a $50,000 donation to the LLS to honor Jon Lester and John Farrell -- his former teammate and pitching coach with the Red Sox -- as well as others effected by the disease. Lester was diagnosed with lymph node cancer in 2006, before being declared cancer-free by doctors after four courses of chemotherapy. Farrell announced in August that he was diagnosed with Stage 1 lymphoma.
"When you have so many friends and family that are affected by something, you want to do something to help," Papelbon said.
Overall, the Leukemia Ball raised $3.25 million from nearly 2,000 guests, according to the group's Twitter account.
"Hopefully by the time my lifetime is done they'll have a cure for it, for all blood cancers," Papelbon said. "It really doesn't have anything to do with baseball or anything else. It's just something that affects my home and my heart."