Patterson claimed off waivers by Mets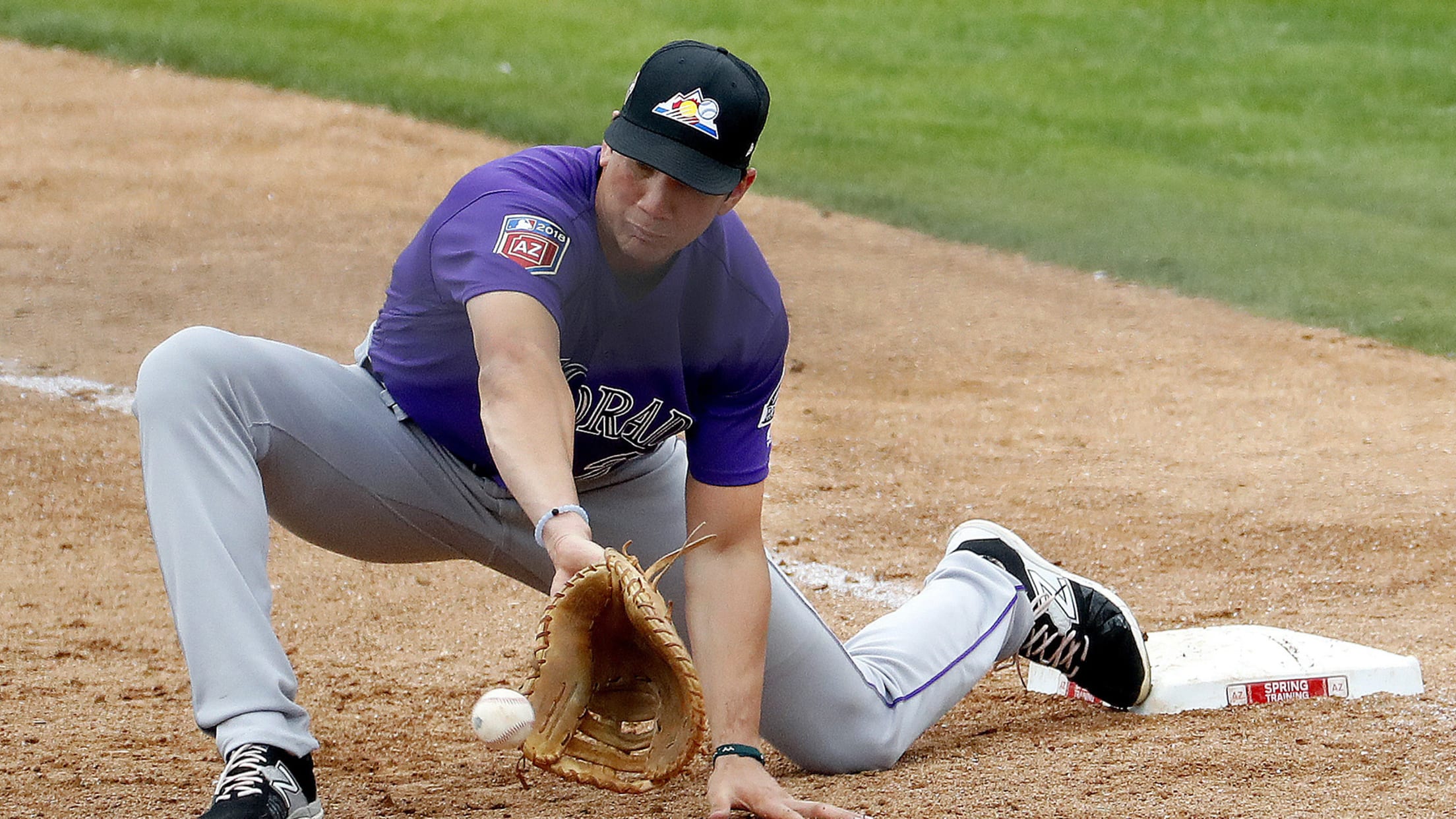 Colorado Rockies' Jordan Patterson fields a throw against the Milwaukee Brewers during the third inning of a spring training baseball game Saturday, March 10, 2018, in Phoenix. (AP Photo/Matt York) (Matt York/AP)
DENVER -- Left-handed-hitting outfielder/first baseman Jordan Patterson, who hit .367 with 26 home runs at Triple-Albuquerque, was claimed off waivers by the Mets on Monday.Patterson, 26, was designated for assignment on Tuesday as the Rockies set their 40-man roster. He appeared in 10 games with Colorado in 2016, going 8-for-18
DENVER -- Left-handed-hitting outfielder/first baseman Jordan Patterson, who hit .367 with 26 home runs at Triple-Albuquerque, was claimed off waivers by the Mets on Monday.
Patterson, 26, was designated for assignment on Tuesday as the Rockies set their 40-man roster. He appeared in 10 games with Colorado in 2016, going 8-for-18 (.444) with two RBIs, but Patterson has not appeared in a Major League game since as the Rockies were crowded in the outfield corners and decided to usher Ryan McMahon into the Majors at first base in a timeshare with Ian Desmond.
Over the past two seasons, Patterson, a fourth-round pick in the 2013 MLB Draft, has shown power numbers that could mean opportunity if it translates to Major League play. He has 52 home runs and 55 doubles over his past two Triple-A seasons.