Romano on playing in Toronto: 'It is special'
Right-handed reliever grew up as a Blue Jays fan in Markham, Ont.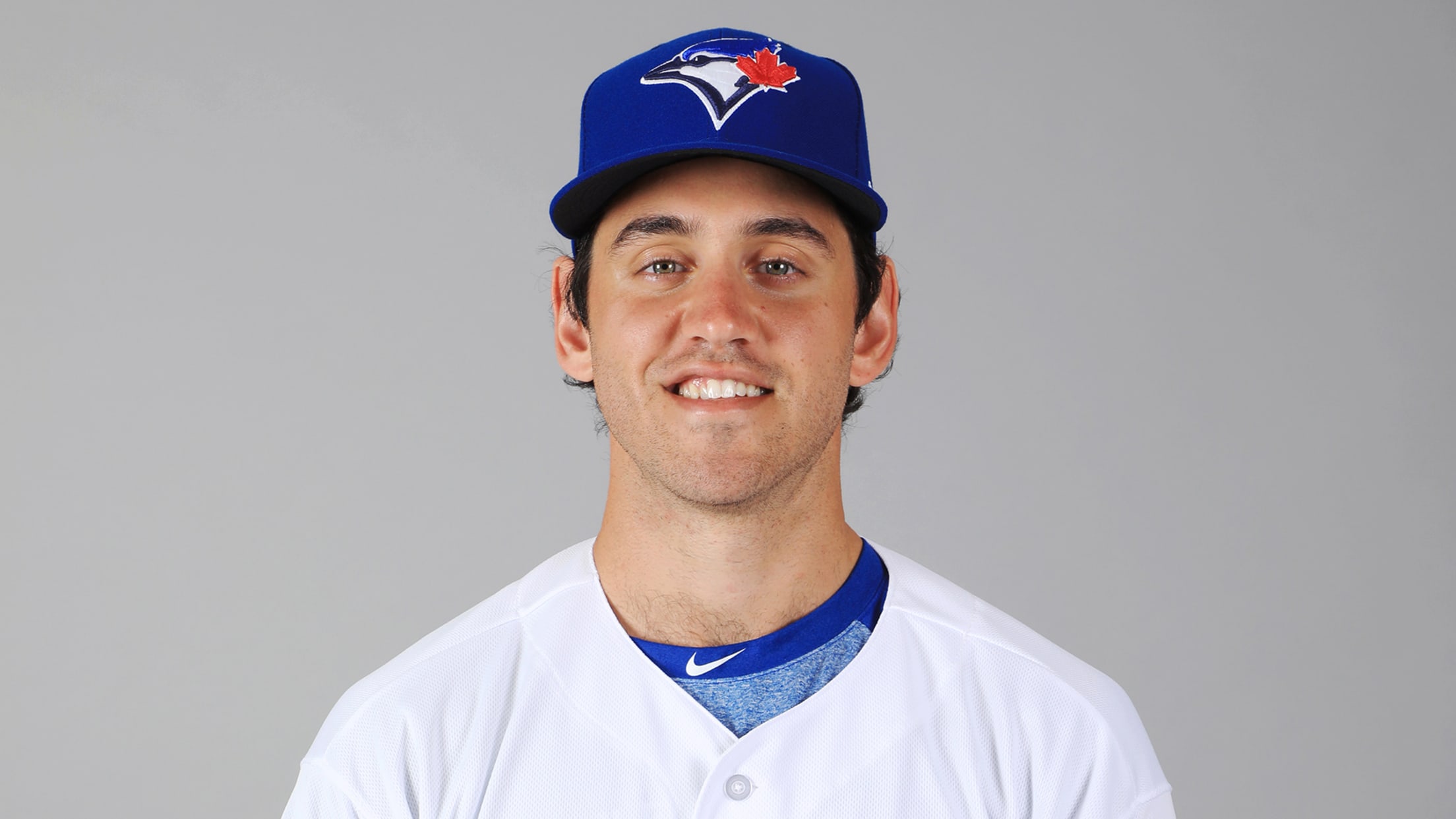 TORONTO -- From his hotel room in downtown Toronto, where Jordan Romano is temporarily being put up by the Blue Jays until he can secure his own digs, the latest addition to the Blue Jays' relief corps has a view of the train tracks that lead in and out of
TORONTO -- From his hotel room in downtown Toronto, where Jordan Romano is temporarily being put up by the Blue Jays until he can secure his own digs, the latest addition to the Blue Jays' relief corps has a view of the train tracks that lead in and out of Union Station.
When the 26-year-old right-hander first looked out his window and saw the tracks, he remembered a time when he had worked there -- not far from where he's working now, at Rogers Centre -- to help out his dad, Joe.
Joe Romano has a heating and air-conditioning company, based out of nearby Markham, Ont., where Jordan hails from, and a couple of times each week Joe heads downtown to do work on the trains overnight.
On the evening of June 11, Joe was on his way to Toronto when he received a call from Jordan. His son was heading from Indianapolis -- where the Triple-A Bisons were playing -- to Baltimore to join the big league club. Joe turned right back around, not making it to work that night, to join his wife Cynthia before making the trip to Camden Yards the next morning.
"I'm happiest for my parents," Romano said before Toronto's 7-5 win over the Angels on Thursday night at Rogers Centre. "Because growing up, my dad made sure he worked his tail off just to make sure I had baseball equipment, and I could play for the travel team, the [Ontario Blue Jays], which is pretty expensive.
"In Canada, especially, to get schools to see you and have eyes on you, that's the route you almost needed to take. I don't know if I would have been seen playing for the local Markham Mariners. You have to do showcases and all those things cost money. He worked pretty hard to provide that opportunity to me, so this is for my parents too."
Romano's parents had a chance to see their son make his Major League debut vs. the Orioles on June 12, when he struck out two in a perfect seventh inning.
From Markham to the Majors 🇨🇦@Gordondemand's MLB debut was PERFECT! pic.twitter.com/zGxccuk4sF

— Toronto Blue Jays (@BlueJays) June 13, 2019
A week later, against the Angels on Wednesday night, Joe and Cynthia were joined by their daughters, Julia and Cassandra, as well as Joe's mother, Gabrielle, for Jordan's home debut, 1 2/3 innings in which he struck out Mike Trout, Shohei Ohtani and Kole Calhoun, though he also allowed a solo home run to Justin Upton.
"They probably could have gone without that home run," the reliever said. "But it was my grandma's first time watching me pitch in pro ball. I don't know if she understands baseball all that much, but she understood it was a pretty big deal, seeing all the fans and everything. She really enjoyed the game.
"My sisters have seen me play but it's the first time seeing me play in Toronto, and they're Jays fans, so it's pretty cool for them to come to the games now. I have pretty good sisters. They've probably seen 500 baseball games, so this is nothing new for them, but definitely a better atmosphere."
The atmosphere is something Romano has embraced in his time so far in the Majors. Though he experiences nerves every time he takes the mound, feeling his heart race and the blood pumping through his veins is what helps him on the hill.
"It doesn't really matter where I pitch, whenever I'm in the game I have those nerves," he said. "I don't think they're going to stop up here at any time. But I'm a higher-energy guy when I pitch, so if those nerves and that energy are not there, it's probably not going to go too well. So I need to keep it up as much as I can … but the situation dictates how I'm feeling."
After being picked up by the White Sox in the Rule 5 Draft this offseason, Romano was immediately traded to the Rangers, with whom Romano spent Spring Training. He would have been happy to make his debut with any team, but when the moment came, it held extra meaning for Romano that he got to start his career with a maple leaf on his uniform.
"It definitely is special, because this is the team I grew up cheering for, and my whole family grew up cheering for," Romano said. "So being able to play for them is a real honour for me and also for my family. They're really happy it's the Blue Jays."
Bolstering the bullpen
In addition to adding the flame-throwing Canadian Romano to the bullpen, the Blue Jays activated closer Ken Giles ahead of Thursday's series finale against the Angels. Giles made his return to the mound with the pressure on, entering the game in the ninth inning to face the heart of the visitors' order, with the score at 5-5. Not at all easing into his return, the team's closer struck out the first two batters he faced, and got his fastball up to 98 mph in his perfect frame.
"The funny thing about Kenny today was that we wanted to use him in a low-leverage situation and then right before the game he said, 'No, never mind, I'd rather pitch when it counts,'" Blue Jays manager Charlie Montoyo said. "That's why he pitched in the ninth inning. He looked like he did before he went onto the IL, really good."
The 28-year-old right-hander has been Toronto's most consistent reliever this season. Before his inning vs. the Angels, he had a 1.08 ERA over 25 appearances and 25 innings, with seven walks and 42 strikeouts. To make room on the active roster, Justin Shafer was optioned to Triple-A Buffalo.