Zim feels healthy despite rough 1st rehab start
Miggy (hamstring strain) runs bases, still day-to-day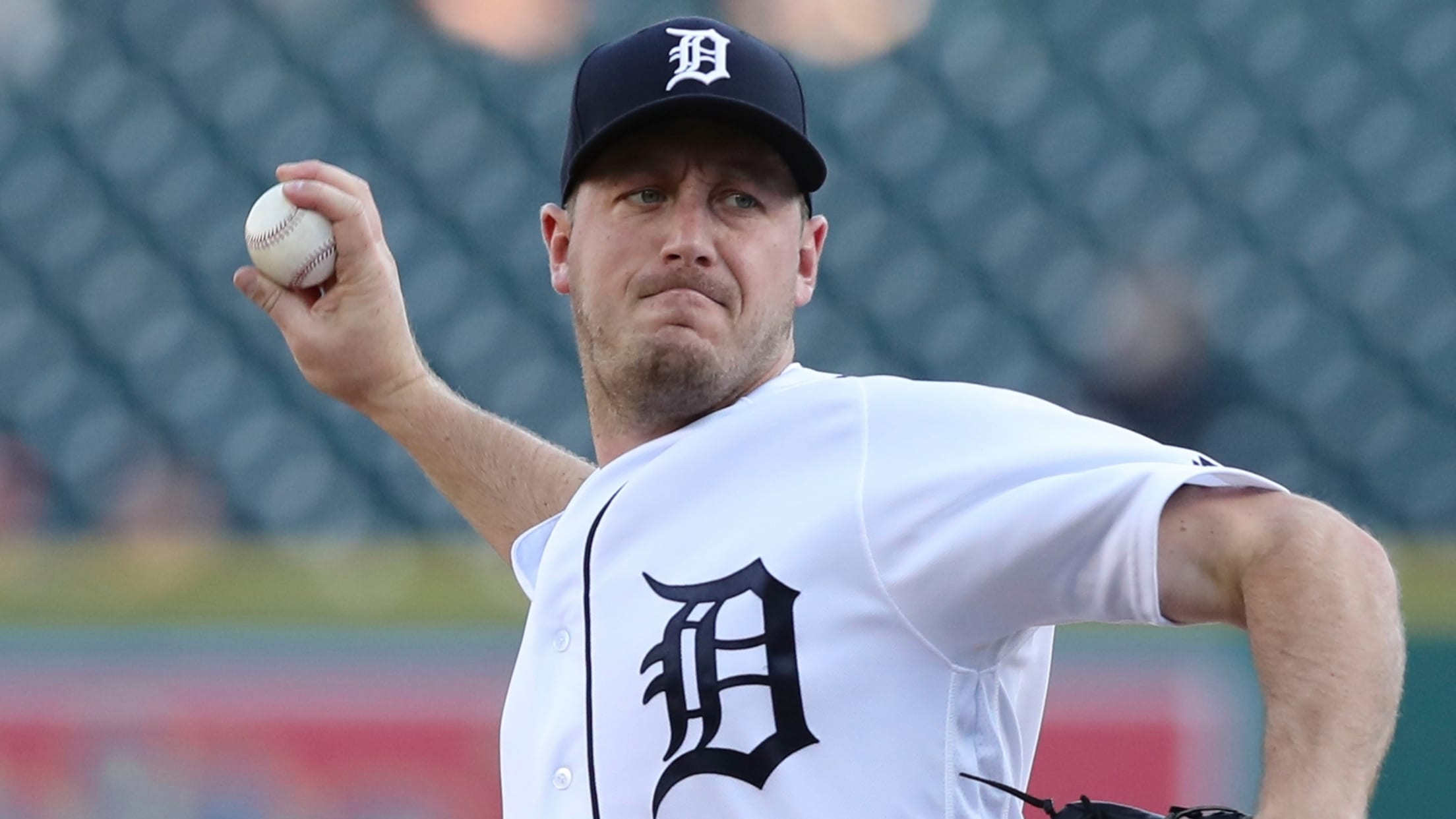 DETROIT -- The good news for Jordan Zimmermann in his first rehab start at Triple-A Toledo Sunday night was that he threw a long inning and felt fine. The bad news was the long inning that resulted in a short outing, with seven runs on seven hits and two walks
DETROIT -- The good news for Jordan Zimmermann in his first rehab start at Triple-A Toledo Sunday night was that he threw a long inning and felt fine. The bad news was the long inning that resulted in a short outing, with seven runs on seven hits and two walks while recording two outs, one of them a strikeout, against Norfolk.
"We were trying to get him up 60-70 pitches, and he had 38 pitches in one inning," Tigers manager Ron Gardenhire said. "Yeah, that wasn't pretty, but the health result was what we were looking for, and he's healthy. He felt great. He didn't feel anything in his arm.
"So now we just move on, and whether that adds another rehab start because he still didn't get to the first goal, we'll have to see. That's a decision we're going to make. He feels great today, and that's the result we were looking for. Unfortunately, he didn't help the Toledo Mud Hens very well."
Zimmermann's main concern was stretching out his arm after spending the last few weeks sidelined with a right shoulder impingement. None of the seven hits off him went for extra bases, but he allowed three consecutive singles after loading the bases.
"One hard-hit ball, I think, out of seven," Zimmermann said before he waxed sardonic. "It was really special. It's something I'd never been a part of."
Zimmermann was hoping to see how his arm felt after sitting down and getting back up between innings. He didn't get that, but he had the repetitions of an extended inning.
"I threw 35 [pitches] warming up and 38 in the game," he said. "I got plenty of pitches in, plenty of work. It's just, I'd like to see some results, but obviously I know I wasn't hit hard. Velo was good. Everything checked out fine. It's just really shaking a little rust off."
Zimmermann was already expected to get at least one more rehab start before a potential return to the Tigers' rotation. That could be extended after he fell short of his pitch target Sunday.
"I'll try to get on a normal five-day rotation now and get back to some normal stuff," Zimmermann said.
Cabrera runs bases
Jose Cabrera ran bases Monday morning for the first time since landing on the 10-day DL with a right hamstring strain a couple weeks ago. At this point, he's day-to-day for a potential return.
"Physically and baseball shape, we know it's never probably going to be a perfect thing with him," Gardenhire said, "but we still can't put him out there if he can't make it through nine innings standing out there. We're doing the running today and we'll see how he goes. There's a possibility here in the next few days as long as he continues to feel good after he does all these things."