We have a deal! Padres, A's make a trade
San Diego lands speedy infielder Jorge Mateo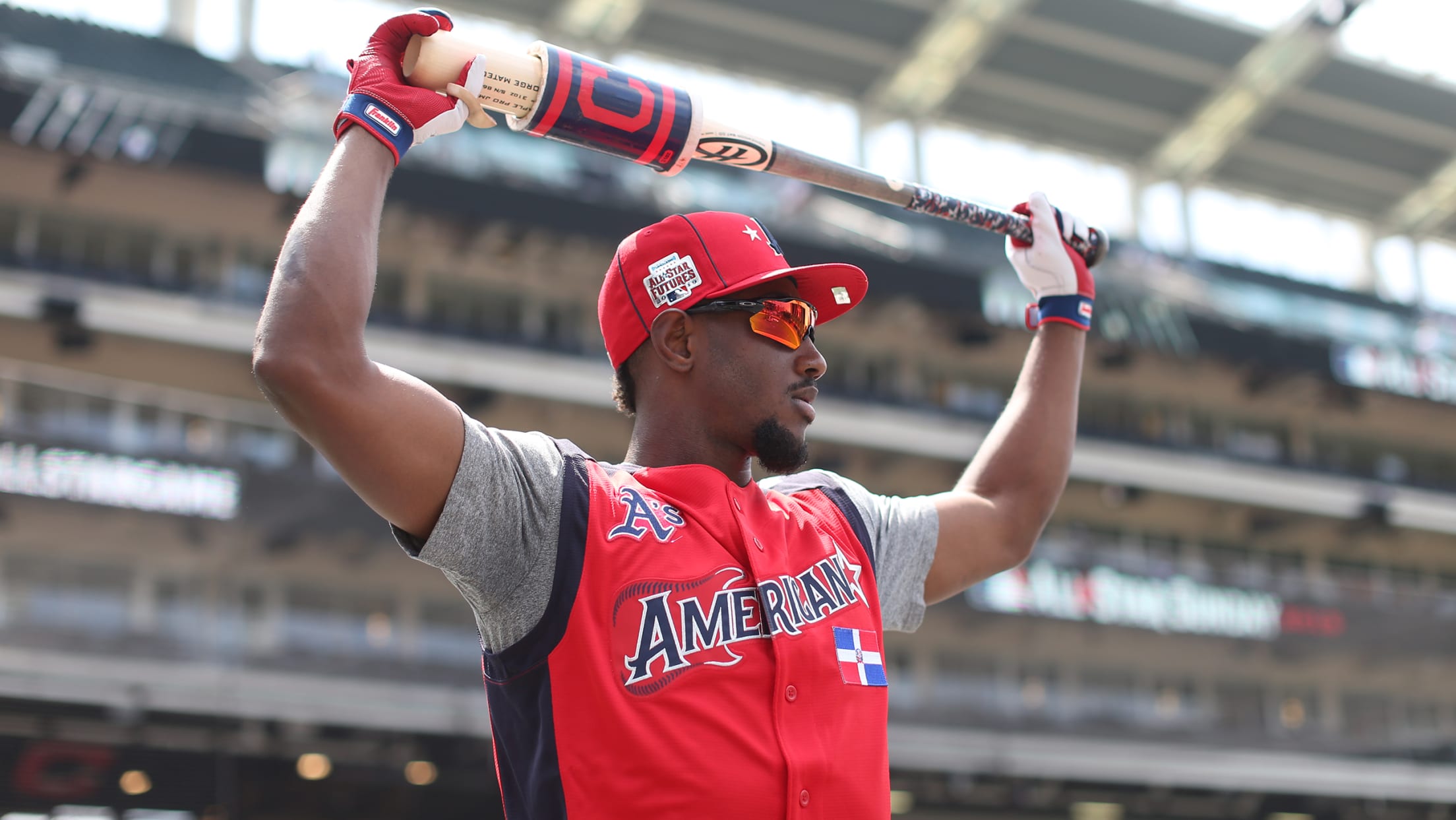 SAN DIEGO -- Baseball is back, and evidently Hot Stove season is, too. On Tuesday, the Padres and A's completed the first trade since the roster freeze was lifted last week, swinging a deal that sends infielder Jorge Mateo to San Diego in exchange for a player to be named
SAN DIEGO -- Baseball is back, and evidently Hot Stove season is, too.
On Tuesday, the Padres and A's completed the first trade since the roster freeze was lifted last week, swinging a deal that sends infielder Jorge Mateo to San Diego in exchange for a player to be named or cash considerations, the Padres announced.
Part of the deal that sent Sonny Gray to the Yankees in 2017, Mateo has spent eight seasons in the Minors between the Yankees and A's systems, batting .267/.325/.422 with 52 homers. He swiped 283 bases in that time, including 82 between two levels in 2015.
Mateo, who was Oakland's No. 7 prospect and now ranks 13th on San Diego's list, per MLB Pipeline, has split time between second base and shortstop, and he even played some center field in the Yankees' system in 2017. The Padres plan to use him at all three spots in 2020 and view him as a useful utility piece moving forward.
Sources indicated Mateo will be added to the team's 2020 player pool. With Mateo's arrival -- and the addition of newly signed pitcher Cole Wilcox -- 54 of the 60 available spots will be full.
Mateo, 25, is out of options, so he will be given every chance to crack the Opening Day roster as a utility piece. His elite skill set on the basepaths gives him an inside track, team sources said. Remember, in the 2020 season, extra innings will begin with a runner on second base, and that rule could make a speedster like Mateo especially valuable.
In 119 games at Triple-A Las Vegas last season, Mateo batted .289/.330/.504. It's worth taking those numbers with a grain of salt given the hitter-friendly nature of Las Vegas and the Pacific Coast League as a whole. Mateo has struggled with plate discipline throughout his tenure in the Minor Leagues.
That said, there's clear value in Mateo, given his ability on the bases, his defensive versatility and the six years of control for San Diego. Enough value for Padres general manager A.J. Preller to execute the first trade the sport has seen in more than three months.