Need a laugh? Abreu hosts Cuban comedian Silva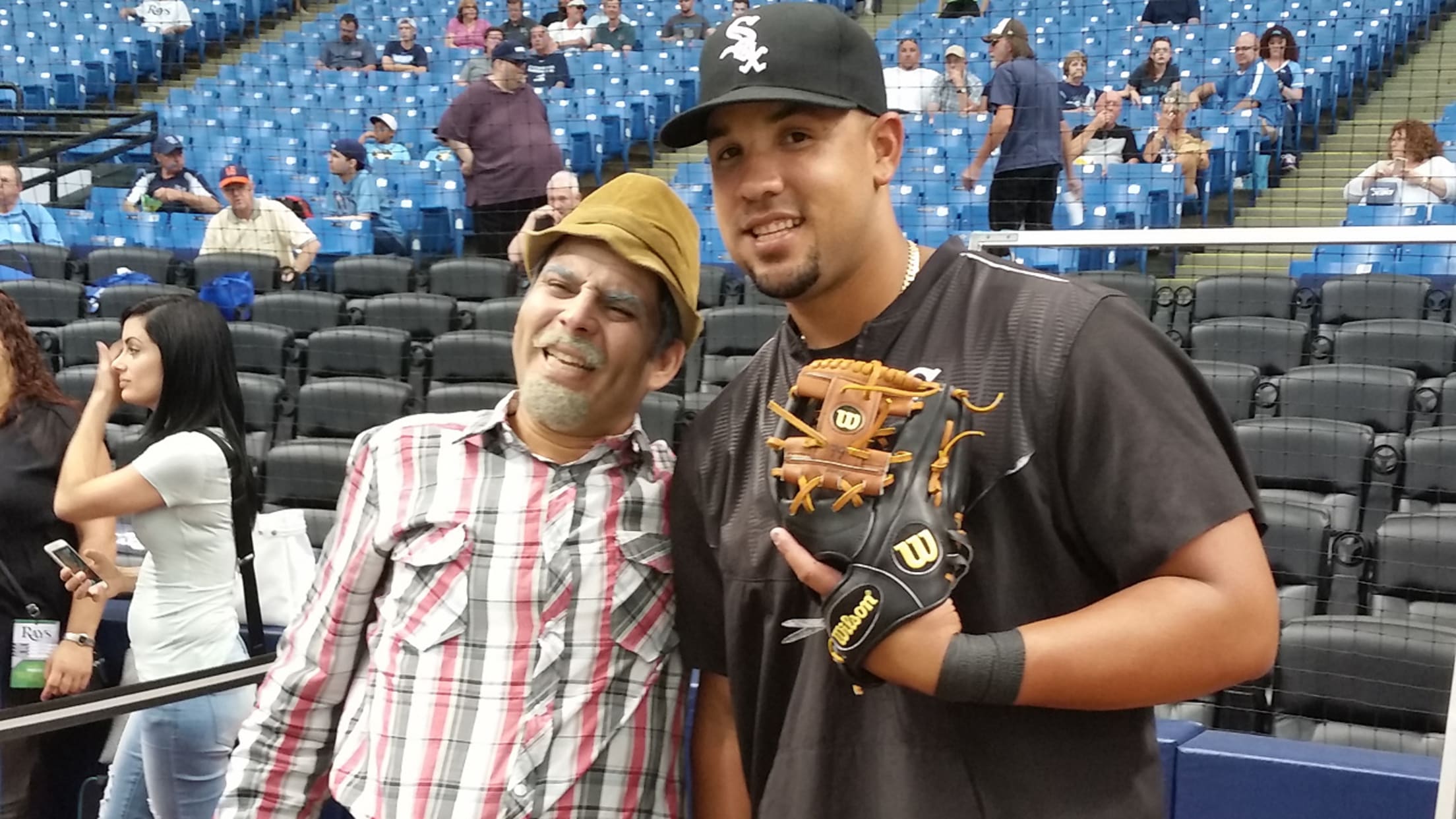 Comedian Luis Silva, in character as "Pánfilo," poses for a photo with countryman Jose Abreu. (White Sox)
ST. PETERSBURG -- White Sox first baseman Jose Abreu enjoys a good laugh, so his guest Saturday at Tropicana Field offered some home-country humor.Luis Silva, a popular Cuban comedian who performed a skit with President Barack Obama before Obama's recent visit to Cuba, mingled behind the batting cage prior to
ST. PETERSBURG -- White Sox first baseman Jose Abreu enjoys a good laugh, so his guest Saturday at Tropicana Field offered some home-country humor.
Luis Silva, a popular Cuban comedian who performed a skit with President Barack Obama before Obama's recent visit to Cuba, mingled behind the batting cage prior to the game between the Rays and White Sox. Silva, visiting on a work visa, met Abreu two years ago through a friend after Abreu made it known that he watched Silva's sketches on his tablet when flying.
"This is like the biggest thing," Silva said through a translator. "I've been a baseball fan from the time I was a kid in Cuba. To be able to be here in the highest level of baseball, it's like a dream come true. But it's more important that I'm here because one of the biggest Cuban baseball players in history, like Jose Abreu, invited me to be here. And I'm glad to be here. I feel very honored to be a part of Abreu's friends."
Abreu said he values Silva's friendship.
"This is a beautiful opportunity we've had to meet here," Abreu said through a translator. "You're around Cuban people, you have to want to help each other.
"He's a big star in Cuba, and because all of the fame that he has and because I was playing with Cienfuegos and the national team and I also have a name -- we had the opportunity to meet, and from that moment, we created a very good relationship. He's a very good person, and I like to be around him."
The feeling is mutual. Saturday evening, Silva stood on the field with Abreu in character as "Pánfilo," an elderly man found in Silva's show, "Vivir del Cuento." Humor is the bond that connects the two famous friends.
"Cuba has a population of 11 million, and 11 million people are Abreu fans," Silva said. "Once he came here and started doing what he was doing with the White Sox, everybody loved him."
Andrew Astleford is a contributor to MLB.com.