Reddick joins Hooton Foundation board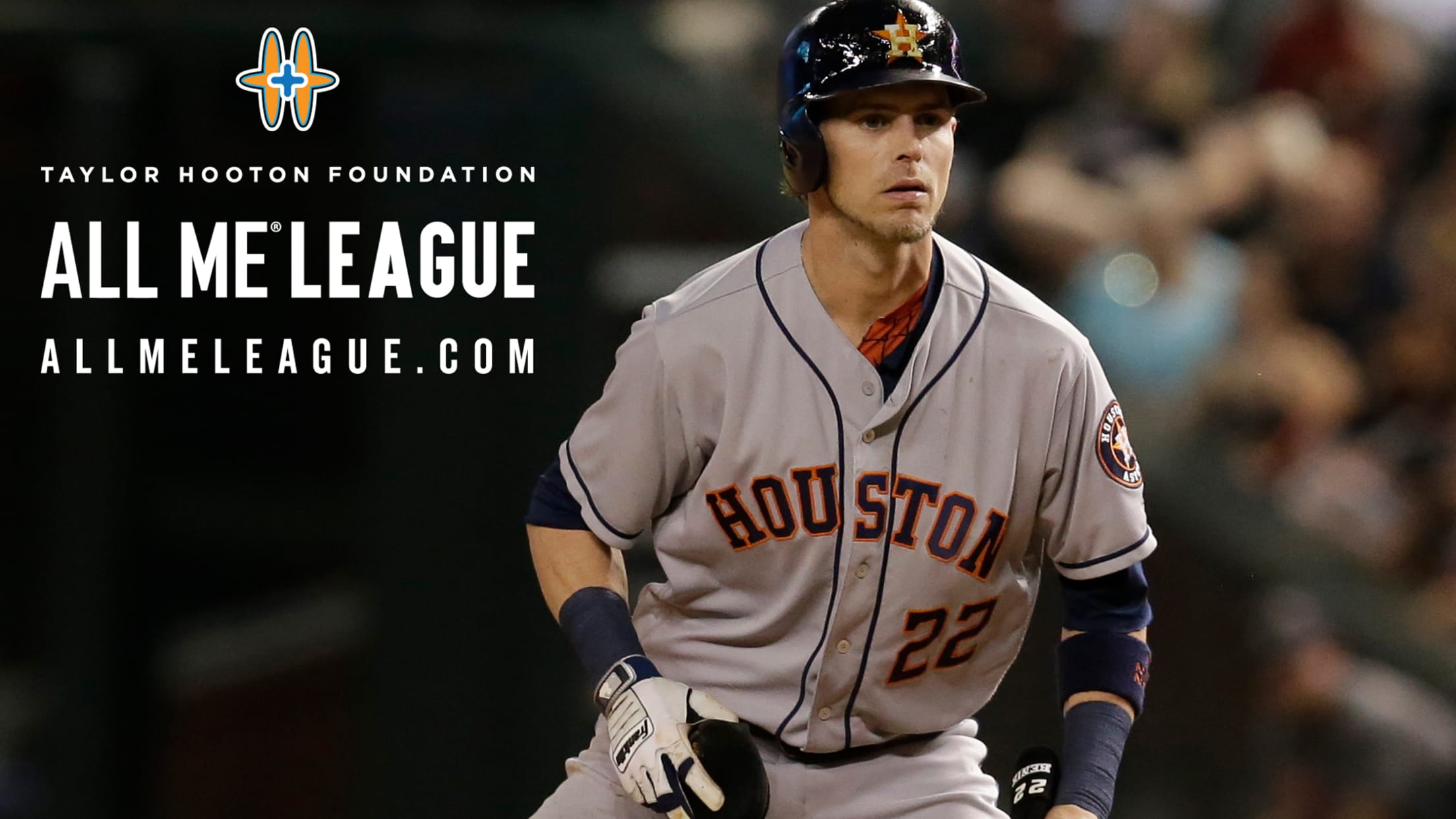 HOUSTON -- Astros outfielder Josh Reddick is proud of his ascent to a storied 10-year, Gold Glove Award-winning career. A 31-year-old outfielder known widely for his jovial attitude and Spider-Man garb, Reddick prides himself on teaching up-and-coming young players a career in baseball is possible the "clean" way: a route
HOUSTON -- Astros outfielder Josh Reddick is proud of his ascent to a storied 10-year, Gold Glove Award-winning career. A 31-year-old outfielder known widely for his jovial attitude and Spider-Man garb, Reddick prides himself on teaching up-and-coming young players a career in baseball is possible the "clean" way: a route without performance enhancing substances.
Reddick is one of two current Astros on the Taylor Hooton Foundation advisory board, along with starting pitcher Dallas Keuchel. A record 38 active Major Leaguers reside on the board, which is widely acknowledged as the leader in advocacy against appearance and performance-enhancing substance use to youth players.
"For me, the biggest message is showing the younger group of kids that PEDs isn't the way to go," Reddick said. "For me, personally, it's about getting here on what you make of yourself, not having any other outside help. It's cheating. Ultimately, that's what it is at this point in time in the game. If you get caught with something like that, it's cheating, and that's not how we promote the game. We promote healthy ballplayers that come here and do the things the right way."
The Taylor Hooton Foundation's advisory board includes at least one player from 28 of MLB's 30 clubs, including former Astros pitcher Ken Giles, who was traded to the Blue Jays in late July.
Board members have provided their personal input on the most effective methods to educate North American youths about the dangers of anabolic steroids and other forms of PEDs. As of late July, the Taylor Hooton Foundation has educated more than 1 million people, including an outreach effort in Latin American and select Caribbean travels. The Foundation has also spoken to thousands of Reviving Baseball in Inner Cities (RBI) athletes, coaches and parents as part of the program's partnership with Major League Baseball.
Christian Boutwell is a reporter for MLB.com based in Houston.