Tomlin stays sharp with simulated game
Righty throws at Tropicana Field after debut postponed due to weather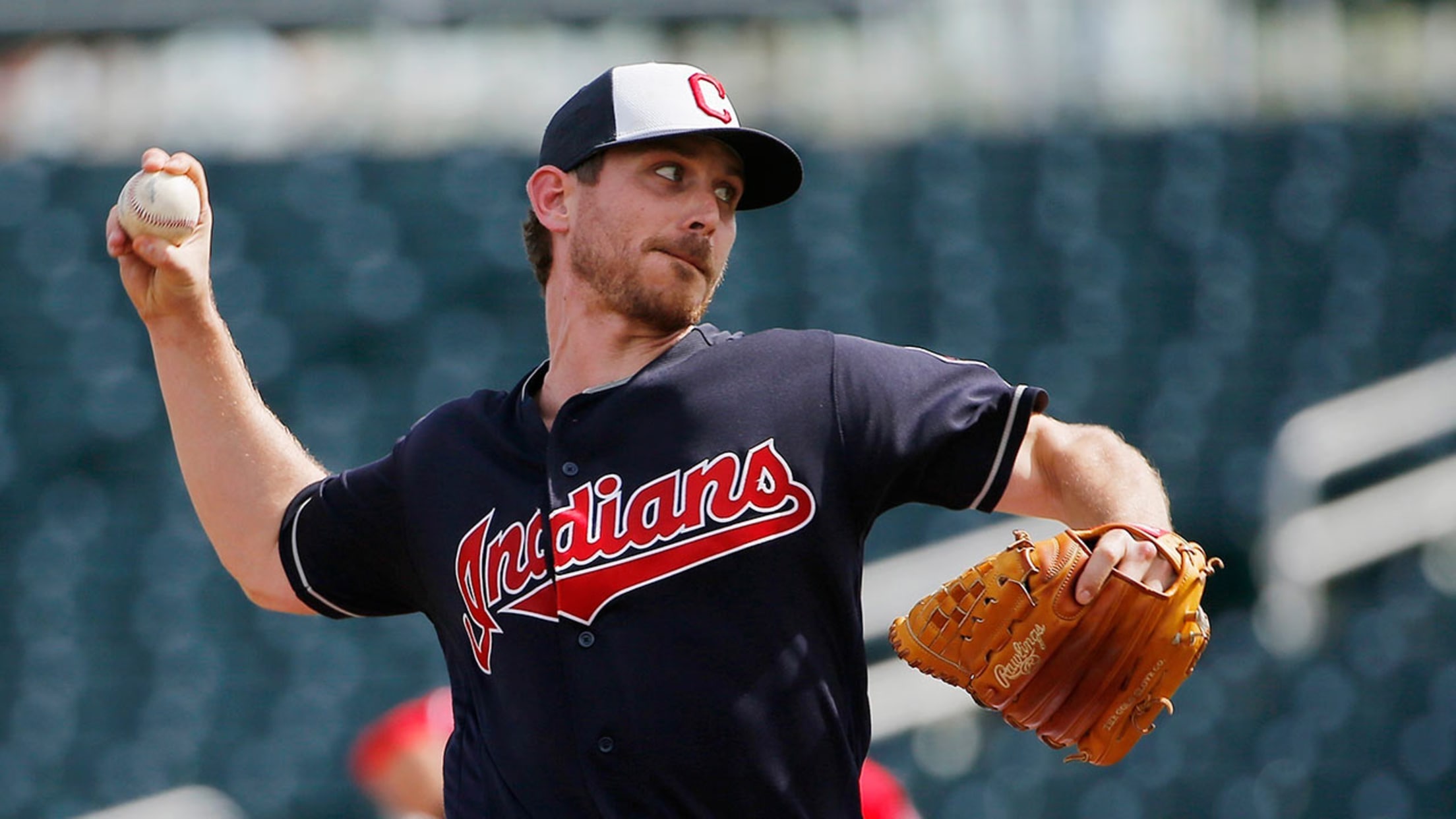 Josh Tomlin will make his season debut vs. the Mets this weekend. (AP)
ST. PETERSBURG, Fla. -- Indians right-hander Josh Tomlin threw a simulated game Tuesday at Tropicana Field as part of preparations for his scheduled season debut against the Mets on Saturday.Tomlin, 31, was supposed to take the mound Sunday against the White Sox at U.S. Cellular Field. But that game was
ST. PETERSBURG, Fla. -- Indians right-hander Josh Tomlin threw a simulated game Tuesday at Tropicana Field as part of preparations for his scheduled season debut against the Mets on Saturday.
Tomlin, 31, was supposed to take the mound Sunday against the White Sox at U.S. Cellular Field. But that game was postponed because of inclement weather, the third postponement for Cleveland this season, and it forced him to adjust.
"Just got up and down three times," Tomlin said. "It went good. It went fine. Just trying to get my work in, trying to stay as sharp as I can so when the time comes, I'm ready."
Tomlin, the Indians' fifth starter, hasn't seen game action since throwing six innings in a Spring Training contest against the Mariners on March 29. He was 7-2 with a 3.02 ERA and 57 strikeouts in 10 starts last season.
"We talked to him Sunday after they called that game, and we told him he's pitching Saturday. So how do we best get to Saturday?" Indians manager Terry Francona said. "He volunteered to go to the bullpen. We thought about it a little bit, but then you're trying to pick a spot, and there are a lot of 'ifs' going on there. We thought about bringing some guys in on a day off. We didn't want to do that. Then we knew we had the field early [Tuesday], and it worked out perfect."
Andrew Astleford is a contributor to MLB.com.