Urias arrested in domestic battery inquiry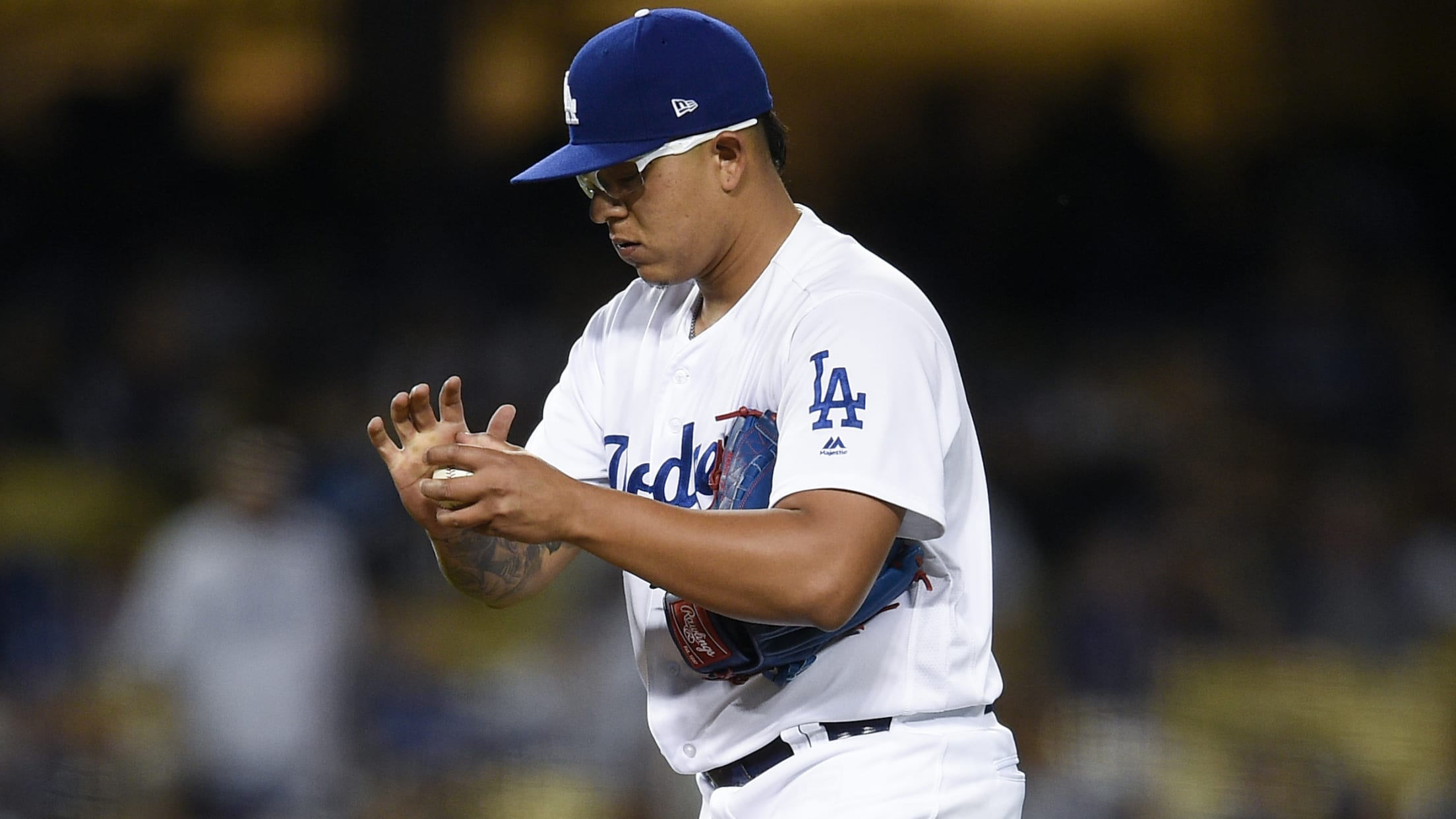 LOS ANGELES -- Dodgers left-handed reliever Julio Urías was placed on administrative leave after his arrest Monday night for investigation of misdemeanor domestic battery and was replaced by right-handed reliever JT Chargois, who was recalled from Triple-A Oklahoma City. According to police, Urias was arrested at 7:30 p.m. PT Monday
LOS ANGELES -- Dodgers left-handed reliever Julio Urías was placed on administrative leave after his arrest Monday night for investigation of misdemeanor domestic battery and was replaced by right-handed reliever JT Chargois, who was recalled from Triple-A Oklahoma City.
According to police, Urias was arrested at 7:30 p.m. PT Monday in the parking lot of the Beverly Center shopping mall.
The club issued this statement:
"We learned about the alleged incident this morning and are in the process of gathering information. As a result, we have no comment at this time regarding the incident. However, every allegation of domestic violence must be taken seriously and addressed promptly, and we will cooperate fully with the authorities and Major League Baseball to ensure that that happens in this case."
Dodgers manager Dave Roberts said the club would let the MLB investigation run its course and he would not discuss Urias further.
Under terms of the MLB Domestic Violence policy, Urias will be on paid leave and placed on the restricted list for an investigative period of up to seven days, which can be extended for an additional seven days. The leave is investigatory, not disciplinary.
MLB issued this statement:
"We are aware of the incident and are in the process of gathering the facts."
Urias, 22, last pitched on Friday night, throwing three scoreless relief innings for the save in a 5-0 win over the Nationals.
Chargois had a 1.76 ERA and 1.17 WHIP in 11 games at OKC after opening the season with the Dodgers and struggling to a 10.80 ERA and 1.80 WHIP.
"He's pitching the best down at OKC," said Roberts. "This [San Diego] is a very right-handed-heavy lineup and it matches up well for him and us."
Roberts said left-handed reliever Caleb Ferguson will be activated on Friday in Cincinnati to face the lefty-heavy Reds lineup after completing his rehab assignment with a scoreless inning on Monday night with OKC.
Roberts said Tony Cingrani will remain on a rehab assignment with OKC.
Ken Gurnick has covered the Dodgers for MLB.com since 2001.