MLB's new Trade Deadline rules explained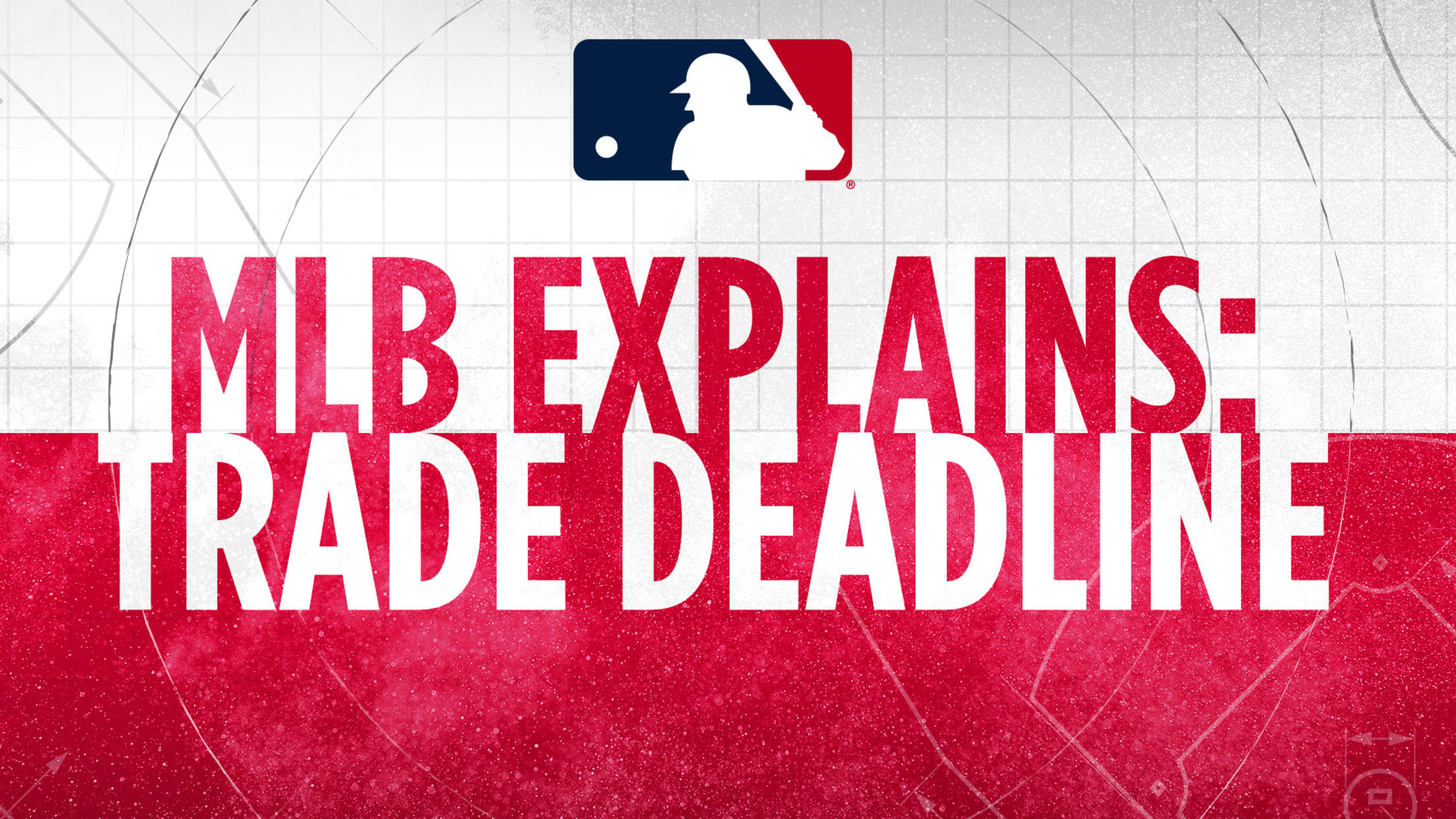 The term "deadline" implies a certain sense of finality, a defining line that can't be crossed. But for decades, baseball's Trade Deadline wasn't exactly a deadline. After it passed, there was still ample opportunity for clubs to improve their rosters with external additions in the trade market. (Remember when Dallas
The term "deadline" implies a certain sense of finality, a defining line that can't be crossed.
But for decades, baseball's Trade Deadline wasn't exactly a deadline. After it passed, there was still ample opportunity for clubs to improve their rosters with external additions in the trade market. (Remember when Dallas Keuchel publicly complained about the 2017 Astros' quiet July 31 Deadline activity, and they wound up landing Justin Verlander a month later?)
That's all changed this year. There is now one, true Trade Deadline.
Because the elimination of the August waiver trade period might be as difficult for some fans to grasp as the mere existence of the August waiver trading period was difficult for other fans to grasp, here's a handy FAQ that should help all fans understand what the true Trade Deadline entails.
When is the Trade Deadline?
The deadline is at 4 p.m. ET on July 31.
What has changed?
The Trade Deadline is, indeed, a deadline. Within the 2019 season, no players will change hands via trade after that date.
How is this different from years past?
Previously, a player could be traded after July 31 under one of two conditions.
1) He first cleared revocable trade waivers.
2) Or if the club claiming the player on waivers worked out a trade with the team that placed the player on waivers.
As long as players were acquired by Aug. 31, they were eligible to play for their new clubs in the postseason.
The August waiver period had a profound impact on playoff races over the years. The Blue Jays acquired David Cone from the Mets after he cleared waivers in 1992, and he helped pitch them to their first World Series title. In 2004, the Cardinals worked out a trade for Larry Walker, who had cleared waivers, and he helped them reach the Fall Classic. And the Astros' acquisition of Verlander after he cleared waivers was the turning point in their bid for their first World Series championship.
Even beyond what it meant to various playoff races, the August trade period had a big effect on baseball history, such as John Smoltz going from Detroit to Atlanta, Jeff Bagwell going from Boston to Houston, Jose Bautista going from Pittsburgh to Toronto and the Dodgers and Red Sox working out a 2012 deal in which more than a quarter of a billion dollars' worth of contracts -- including those of Josh Beckett, Carl Crawford, and Adrian Gonzalez -- changed hands.
So can players still be placed on waivers after July 31?
Yes, players can still be placed on outright waivers and claimed by other clubs, but it has to be a straight waiver claim, meaning the new team takes on the player's remaining contract and no other players are involved.
Sometimes veteran players on costly contracts are placed on waivers in the hope of shedding salary, so it's possible you might see some high-priced players switch teams on waivers this August for that reason alone.
Are players acquired via waivers after July 31 still eligible for postseason rosters?
Yes. But the Aug. 31 postseason roster deadline still applies. If you are not in the organization before September, you cannot appear in the postseason for them.
What are some possible effects of the "true" Trade Deadline?
All we can do is speculate at this point, but, at minimum, one would expect the volume of trades in the last week of July -- and especially the final hours leading up to 4 p.m. ET on the 31st -- to escalate.
Teams will have to make calculated assessments of their roster strengths and weaknesses -- and their overall ability to contend for a title -- earlier than they once did, and deadlines, by their very nature, compel action.
It behooves contenders to identify and address areas of need as early in the season as possible and for teams potentially situated as sellers to market their assets early, as well. Teams that wait too long to sell could find themselves swallowing a good bit of salary near the July 31 Deadline, because quite often it was the players on contracts that outpaced their production who cleared waivers and were moved in August.
The July 31 Deadline at the big league level could also lead to more August trades at the Minor League level. Veteran players on Minor League contracts (in other words, not on a 40-man roster) could see their values to contending clubs increase as injuries or other unforeseen circumstances develop after July 31. The key distinction is that it's a player on a Minor League contract. There are a few players in the Minors who have Major League contracts and are not on the 40-man (think Rusney Castillo with Boston), and those guys cannot be traded.
Anything else to know?
This isn't new, but it's worth reminding people that if you are an impending free agent who is traded during the season, the team that acquires you cannot give you a qualifying offer and therefore receive Draft pick compensation if you sign elsewhere. That means that when a team is trying to calculate it's trade return for an impending free agent, it must try to determine if the prospect (or prospects) it is getting in return carry more value than the Draft pick and the associated Draft bonus pool money it would get if they give that player a qualifying offer in the offseason and he signs elsewhere.