Kang granted work visa, set to rejoin Pirates
Infielder will begin personal Spring Training in Pirate City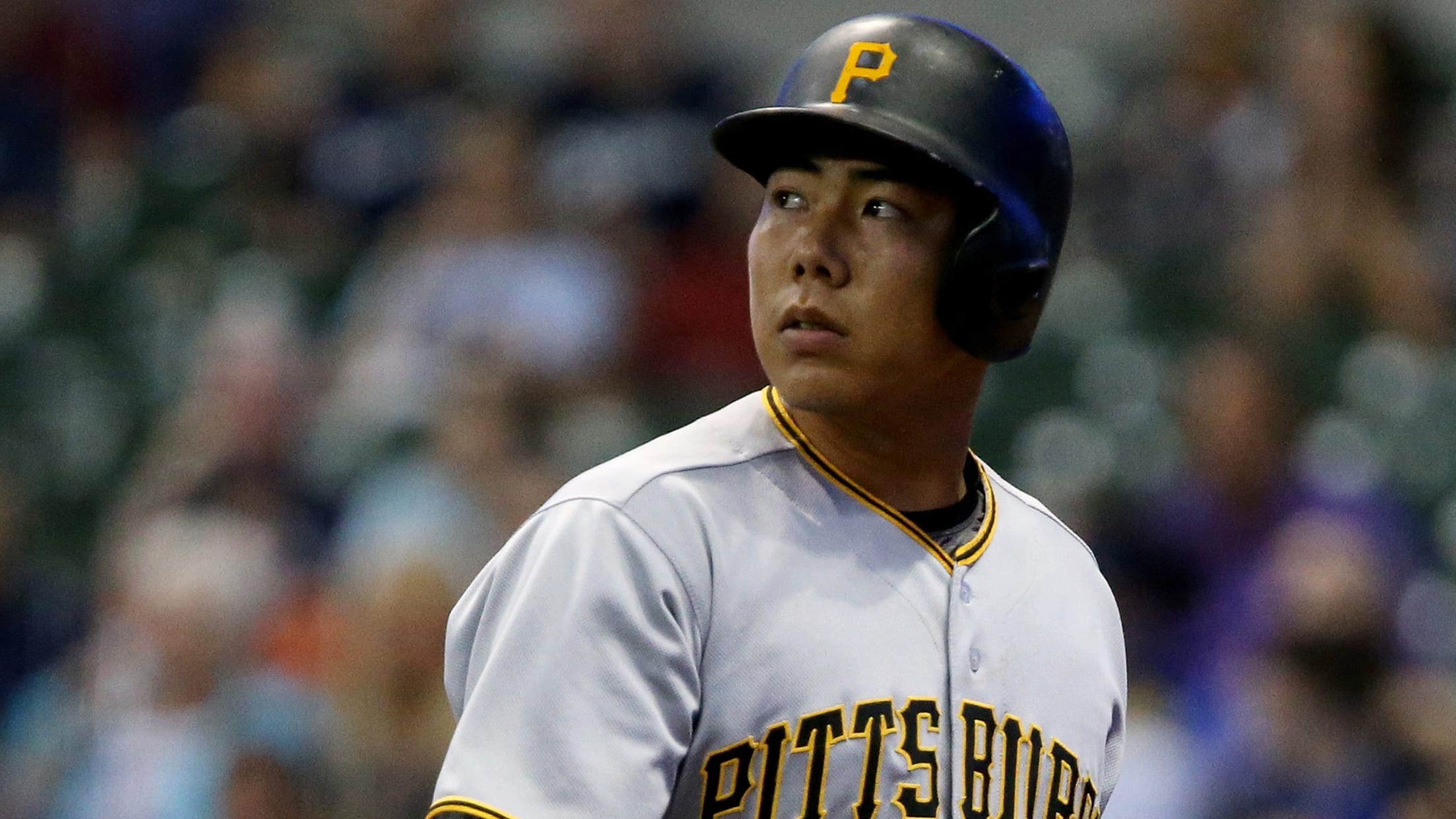 PITTSBURGH -- Jungho Kang is coming back.The Pirates announced on Thursday that Kang was granted a work visa by the United States government and re-entered the U.S. After a year and a half away from the Majors following a DUI conviction in his native South Korea, Kang will soon rejoin
PITTSBURGH -- Jungho Kang is coming back.
The Pirates announced on Thursday that Kang was granted a work visa by the United States government and re-entered the U.S. After a year and a half away from the Majors following a DUI conviction in his native South Korea, Kang will soon rejoin the Pirates organization.
"After a lengthy process, we are pleased that Jung Ho has been allowed to re-enter the United States," Pirates president Frank Coonelly said in a statement. "We are encouraged by the steps that Jung Ho has taken to date and are hopeful that having the game he loves taken away from him for more than a year has driven home the reality that he must make better life decisions as we move forward together.
"As we have communicated to him throughout this process, we will work to provide Jung Ho with the resources and support necessary for him to meet the high expectations that we have for him as a member of our organization and our community."
It will likely be a while before Kang is ready to help the Pirates, however. He must first fulfill his obligations under the treatment program to which he agreed in January 2017. Kang will then report to the club's Pirate City complex in Bradenton, Fla., to begin a sort of personal Spring Training. Kang will remain on the Major League Baseball restricted list, according to the Pirates, while he works his way back into condition to participate in Major League games.
Kang has not played in the Majors since the end of the 2016 season. He was arrested and charged with driving under the influence of alcohol in Seoul, South Korea, on Dec. 2, 2016. He was previously denied a work visa, rendering him unable to enter the country and play for the Pirates. Pittsburgh placed him on the restricted list, where he was unpaid, on March 10, 2017.
"After a long, painful process, I am excited to have a chance to return to the game that I have missed so much," Kang said in a statement issued on Friday. "My focus is first on becoming the best person that I can be. Secondly, I look forward to getting to Pirate City and demonstrating that I am committed to doing whatever I can to get back to Pittsburgh and help the Pirates win. I will not disappoint anyone anymore."
Kang remains under contract for $3 million this season with a $5.5 million club option (or $250,000 buyout) for 2019. The 31-year-old infielder, the first position player to jump straight from the Korean Baseball Organization to the Majors, hit .273/.355/.483 with 36 home runs and 120 RBIs in 229 games for the Pirates in 2015-16.
Kang's excellent rookie season came to an early end on Sept. 17, 2015, when he underwent left knee surgery to repair the significant injuries caused by a hard Chris Coghlan slide into second base. Kang returned in early May of 2016 and played out the rest of the season, though the Pirates limited his defensive work to third base. Kang played third and shortstop in 2015.
It is unclear how Kang would fit on Pittsburgh's roster, but catcher Francisco Cervelli said the clubhouse would welcome him back. The Pirates addressed their need at third base, which was caused by Kang's continued absence, by acquiring rookie Colin Moran in January. They also have veteran infielder David Freese under contract for this season with a club option for next year.
"We never quit on him. He was a big thing in 2015. The fans love him," Cervelli said. "He's a human. We cannot judge and do anything. He's a human. He makes mistakes like everybody else. When he comes back here, we're going to make sure that he feels like he's at home."
While he was away, Kang remained in contact with several members of the Pirates organization, who made clear the expectations they have for him on and off the field. The club sent him a pitching machine and arranged to have him play winter ball in the Dominican Republic last offseason, though he struggled offensively after more than a year away from competitive baseball.
"We always talk," Cervelli said. "I saw him in the Dominican. He called me like two weeks ago, and he told me, 'I'm coming. I'm coming.' I didn't believe it, but this guy is hungry. He's part of this. He's part of this. For us, it's a good guy and also it's a good player. … Life gives you another chance, so you better take it and do it the right way. After this guy gets ready, he's going to be good for us."