Bour 1 of 5 players cut from Angels' roster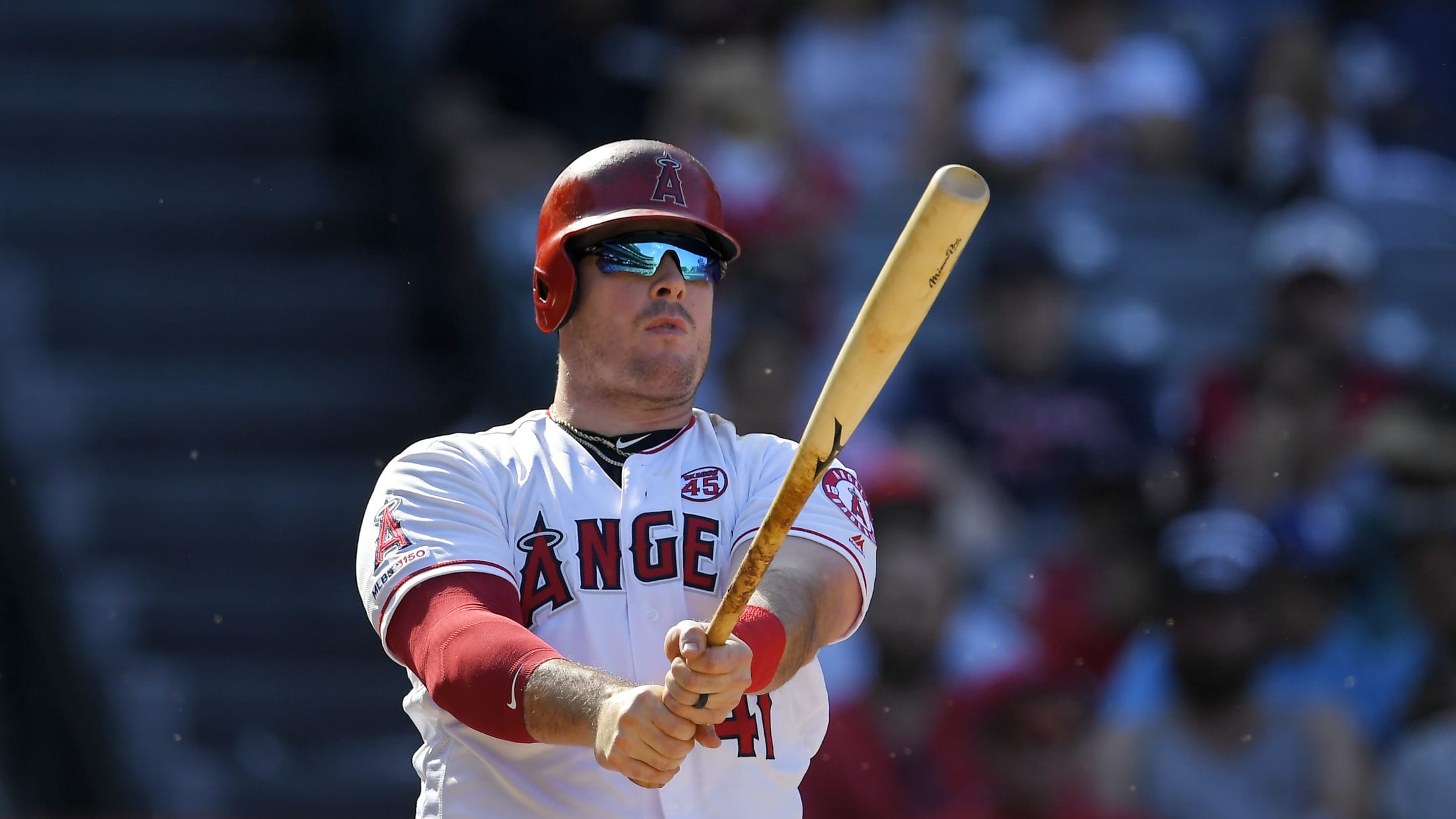 ANAHEIM -- The Angels cleared five spots on their 40-man roster on Monday, as first baseman Justin Bour, two-way player Kaleb Cowart, left-hander Miguel Del Pozo and right-handers Nick Tropeano and Luis García were outrighted to Triple-A Salt Lake but elected free agency instead. Bour, Tropeano and García were each
ANAHEIM -- The Angels cleared five spots on their 40-man roster on Monday, as first baseman Justin Bour, two-way player Kaleb Cowart, left-hander Miguel Del Pozo and right-handers Nick Tropeano and Luis García were outrighted to Triple-A Salt Lake but elected free agency instead.
Bour, Tropeano and García were each eligible for arbitration this offseason. Last season, Bour made $2.5 million, García earned $1.675 million and Tropeano made $1.075 million and the three and the three could have gotten a raise via arbitration for the upcoming season.
The Angels still need to add Griffin Canning, Felix Peña, Zack Cozart and Luis Rengifo back to the active roster, as they each ended the season on the 60-day disabled list. It would leave one open spot for the Angels on their 40-man roster but more roster trimming could be coming. Trevor Cahill is also eligible for free agency, while the Angels still have to decide whether to pick up Kole Calhoun's $14 million option or pay a $1 million buyout. The Angels, who are expected to not pick up Calhoun's option, have five days to decide once the World Series concludes.
Bour, 31, was signed to a one-year deal by the Angels, but he struggled in 2018, hitting .172/.259/.364 with eight homers and 26 RBIs in 52 games, as he also saw time at Triple-A.
García, 32, was acquired in a trade with the Phillies for left-hander José Álvarez but had trouble with his control, walking 33 and posting a 4.35 ERA in 62 innings.
Tropeano dealt with shoulder issues over the last two seasons and made just three appearances with the Angels this year, posting a 9.88 ERA in 13 2/3 innings. The 29-year-old spent most of the year at Triple-A where he had a 5.87 ERA in 79 2/3 innings.
Cowart, the club's first-round pick in 2010, pitched in relief and played infield at Triple-A but appeared in just nine games with the Angels. The 27-year-old hit .160 with one RBI and never saw action in relief in the Majors.
Del Pozo, claimed off waivers from the Rangers on Aug. 9, had a 10.61 ERA in 9 1/3 innings with the Angels, walking eight.