Toronto options RHP Justin Shafer to Triple-A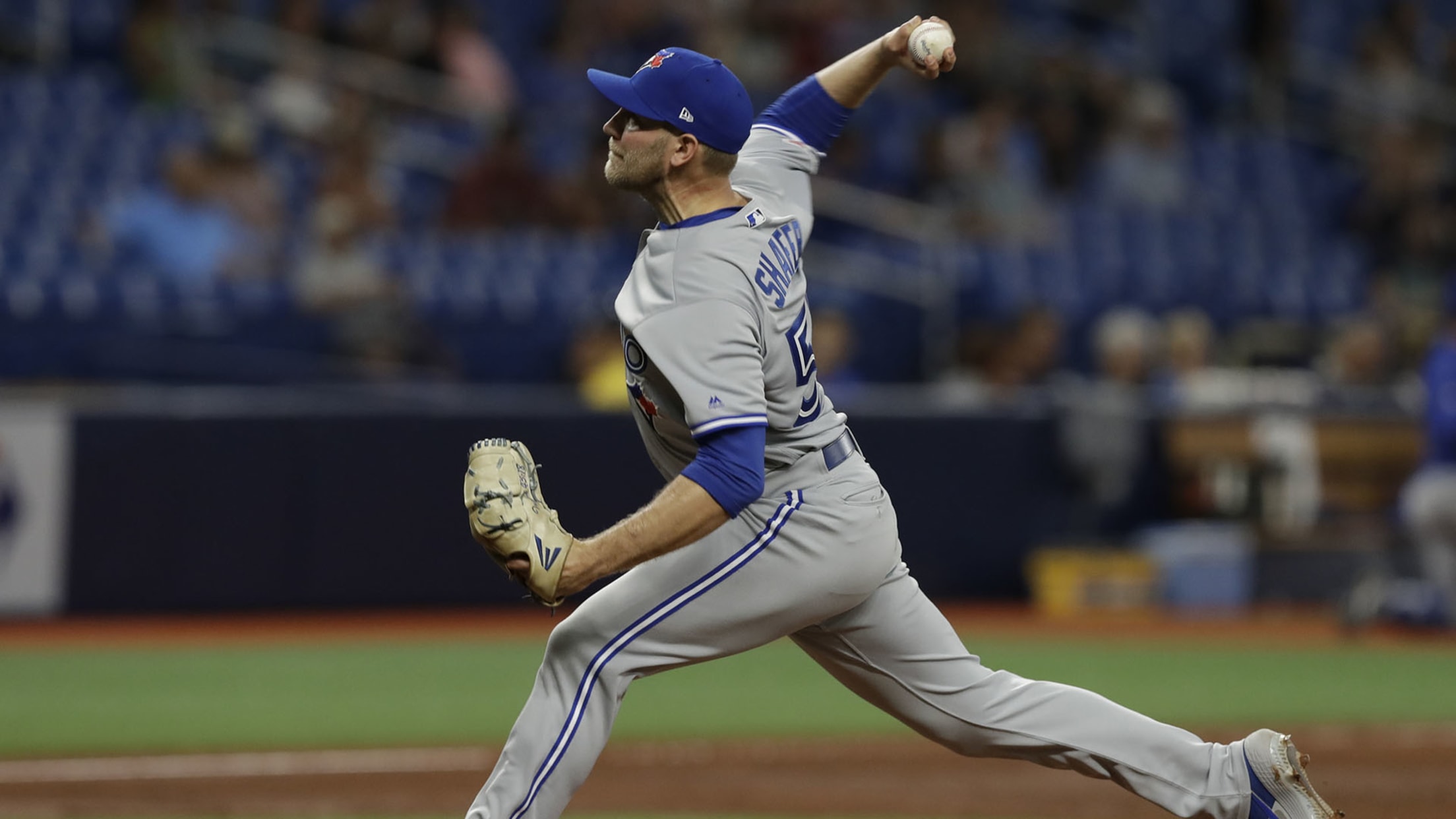 TORONTO -- Justin Shafer is on the move, and another change to the roster will be on its way on Tuesday. After a winless road trip for the 21-38 Blue Jays, the organization optioned the 26-year-old right-hander to Triple-A Buffalo and announced that it will make a corresponding roster move
TORONTO -- Justin Shafer is on the move, and another change to the roster will be on its way on Tuesday.
After a winless road trip for the 21-38 Blue Jays, the organization optioned the 26-year-old right-hander to Triple-A Buffalo and announced that it will make a corresponding roster move ahead of Tuesday's game against the Yankees.
Shafer got into three games during his brief stint with the big league club, pitching three times on the road trip -- twice against Tampa Bay, and once against Colorado. The Florida native allowed two runs on six hits with five walks and two strikeouts over 3 2/3 innings.
Toronto also announced on Monday that left-hander Zac Rosscup cleared outright waivers and elected free agency. After the Mariners designated the 30-year-old for assignment on May 17, the Blue Jays claimed Rosscup less than a week later.
The southpaw got into two games with Toronto, allowing four runs (three earned) on three hits with two walks and two strikeouts, finishing one inning.